Here's How Much Salt-N-Pepa's DJ Spinderella Is Really Worth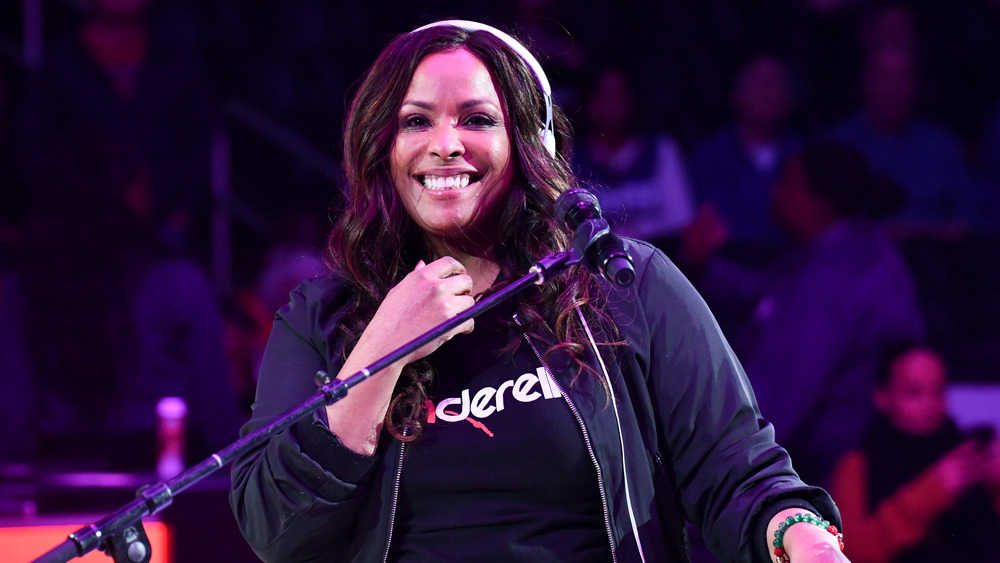 Allen Berezovsky/Getty Images
Deidra Roper, better known as DJ Spinderella, is one of the world's richest female rappers. The hip-hop DJ was formerly a member of the Grammy Award-winning group Salt-N-Pepa before she was fired in 2019 (via the NY Daily News). Despite the termination, Spinderella is still worth $10 million, according to Celebrity Net Worth. 
Showbiz CheatSheet attributes a portion of that net worth to the radio hosting that Spinderella did from 2003 to 2006, when she co-hosted The BackSpin. Spinderella also opened up her own beauty salon in 1997 that included a line of her own products, according to MTV. At the time, Spinderella even said, "Business has always held my heart" and even when she was in Salt-N-Pepa, she wanted to be "behind a desk" (via NY Daily News). That business mindset has allowed the hip-hop DJ to keep working, and in 2020, she was named the eighth richest female rapper in the world (per Wealthy Gorilla).
DJ Spinderella sued her Salt-N-Pepa bandmates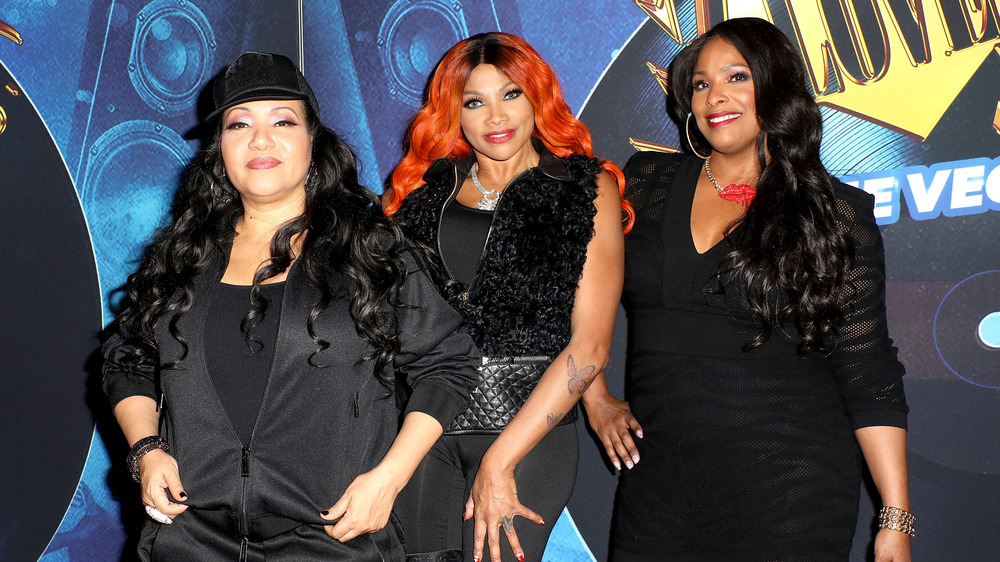 Roger Kisby/Getty Images
Nowadays, Spinderella can be seen deejaying at various clubs and events, but in 2019, she tried to sue her former bandmates Cheryl "Salt" James and Sandra "Pepa" Denton, and their manager, James Maynes, over some alleged unpaid royalties (via The Dallas Morning News). At the time, the lawsuit was ordered to mediation by a U.S. district court judge, according to Billboard, but has now been settled with a catch. 
According to The Atlanta Black Star, Denton said that it will cost her and James $50,000 every time they say Spinderella's name. Because of this, the DJ had no part in Salt-N-Pepa's upcoming Lifetime biopic, Push It, which airs this Saturday (via New York Post). That has seemed to upset Spinderella, who took to Twitter to bash the movie. 
TMZ reported that Spinderella was upset to find out that she was left out of "every aspect of development and production all the while using [her] image throughout." She continued that she felt "too often, Black women who have made meaningful contributions in their industry are left out of historical narratives." Soon, Spinderella will have her chance to tell her side of the story though. After calling out the Lifetime movie, Spinderella did say that she was in the final stages of getting her memoir together (via Twitter). If that memoir is as juicy as it sounds, you can expect the rapper's net worth to climb from book sales.