Nearly 600 Women Reveal The Plastic Surgery Trend They're The Most Sick Of Seeing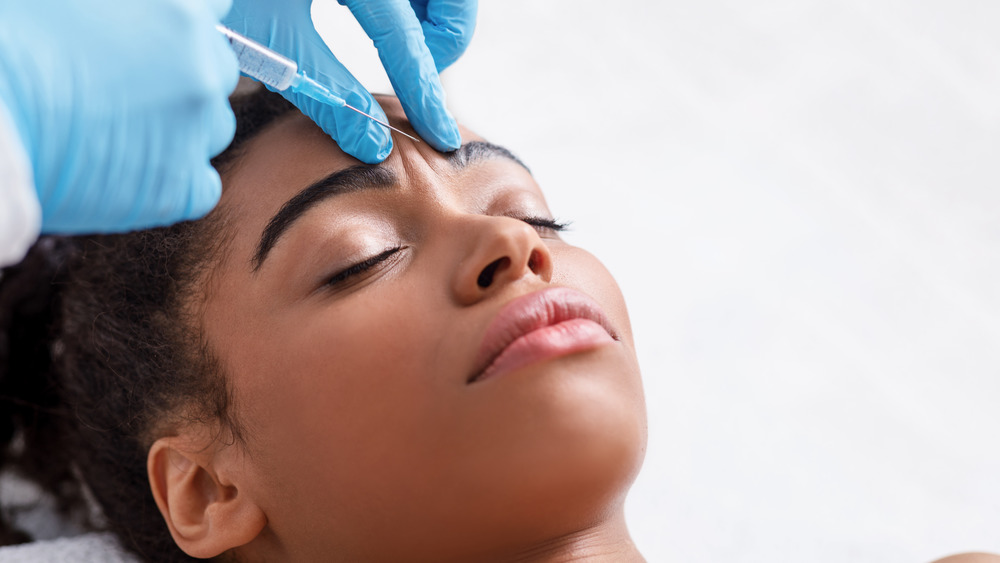 Shutterstock
Plastic surgery is more prevalent, and socially acceptable, than ever before, from Christine Quinn's infamous "burgers and Botox" event on Selling Sunset, to Kane's "outrageously prominent cheek implants" on Bling Empire (as The Irish Times memorably described them). To be fair to Quinn, the breakout reality star is impressively upfront about the work she's had done over the years (via Vogue). Our appetites have also seemed to increase for wanting to know whether or not celebs have gone under the knife, and will likely continue for as long as they remain a focus and continue to not divulge their youthful secrets. 
Most recently, Jennifer Lopez was accused of secretly getting Botox. She, like many other celebs, credit a good diet and strict exercise regime with keeping her looking young and beautiful. In reality, celebs are probably getting more work done than we'll ever know — but being extremely wealthy certainly helps keep them looking great, too. So, which plastic surgery trends are regular folks sick of seeing?
American women are sick of seeing this trend everywhere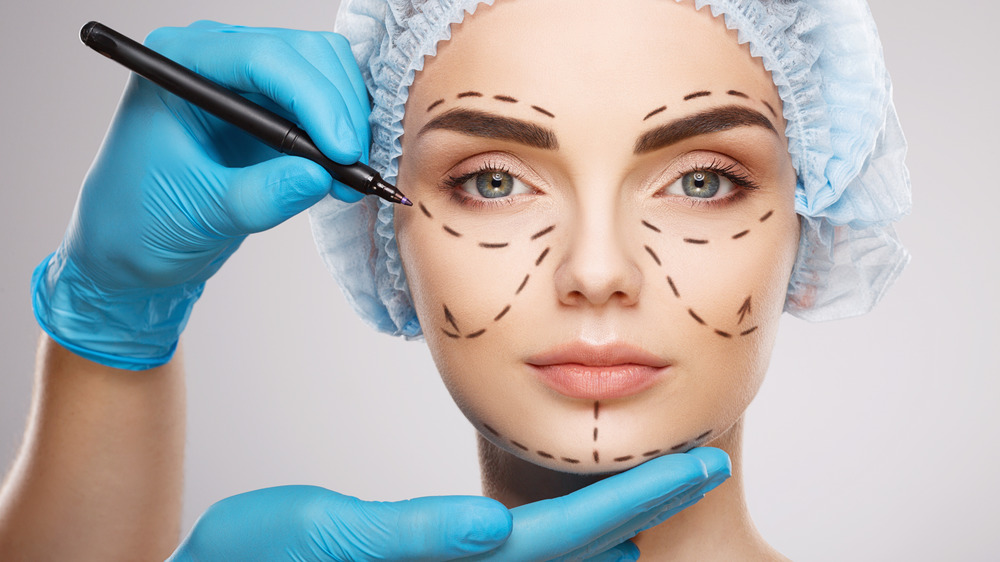 Shutterstock
The List surveyed 574 women across America to see which of the most popular cosmetic surgery fads they're most sick of. Body contouring and chin fillers ranked among the least offensive overall, taking 10.28 percent and 10.63 percent of the vote, or 59 votes and 61 votes apiece. Likewise, write-ins including "face sagging," "cheek fillers," "full facelift," and various butt procedures — implants, lifts, etc. — took 5.75 percent of the tally, or 33 votes overall. Boob jobs have been popular for decades but, of the women surveyed, a whopping 16.38 percent, or 94 overall, are tired of seeing them. Likewise, 97 women who responded are tired of seeing the tell-tale effects of Botox everywhere, with the incredibly prevalent procedure taking 16.90 percent of the overall vote, or 97 votes total. 
The winner, or loser, overall however was lip fillers. With 40.07 percent of the vote (230 votes overall), the comparatively minor procedure is without a doubt the one most of the women surveyed are sick of. Lip fillers are the go-to for reality stars, among many other things, with a plastic surgeon telling Grazia that looking like someone off Love Island is now more aspirational than an A-lister. Kylie Jenner infamously came under fire for refusing to admit she'd had lip fillers. The Kylie Cosmetics founder finally acknowledged it during an episode of her spinoff show Life of Kylie, but Jenner also argued she felt insecure about her pout (via Heatworld). It's comforting to know even the most famous and beautiful women pick themselves apart just like we do. But, it's even better to learn normal women are rejecting such notions, as our survey demonstrates.