Here's Where The Superbowl's 'Selfie Kid' Is Today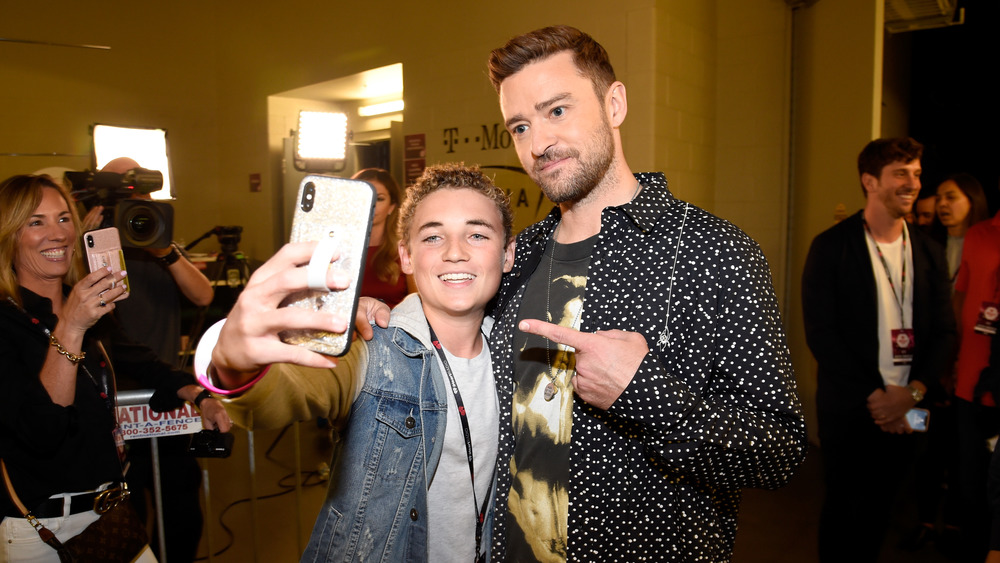 Kevin Mazur/Getty Images
When Justin Timberlake was asked to headline the Super Bowl 52 halftime show back in 2018, no one could have guessed it would be a kid and his selfie making headlines the next day. Ryan McKenna — aka the "Selfie Kid" — became the talk of the town after he fumbled to get a selfie with the singer as he made his way through the crowd (via Time). It wasn't just the selfie that got everyone's attention, but McKenna staring at his phone immediately afterwards that inspired a bunch of hilarious memes (via Twitter). 
A few days later, "Selfie Kid" got to meet Timberlake over the phone while being interviewed by Ellen DeGeneres on The Ellen DeGeneres Show (via Billboard). Then, two months later, the two were able to re-create their iconic moment with a second selfie at Timberlake's Man of the Woods concert in Boston, according to People. That was three years ago, so what has the "Selfie Kid" been up to since? Well, it seems McKenna has really embraced what made him internet famous, and has an entire Instagram account dedicated to taking selfies with celebrities. 
'Selfie Kid' now has selfies with tons of A-listers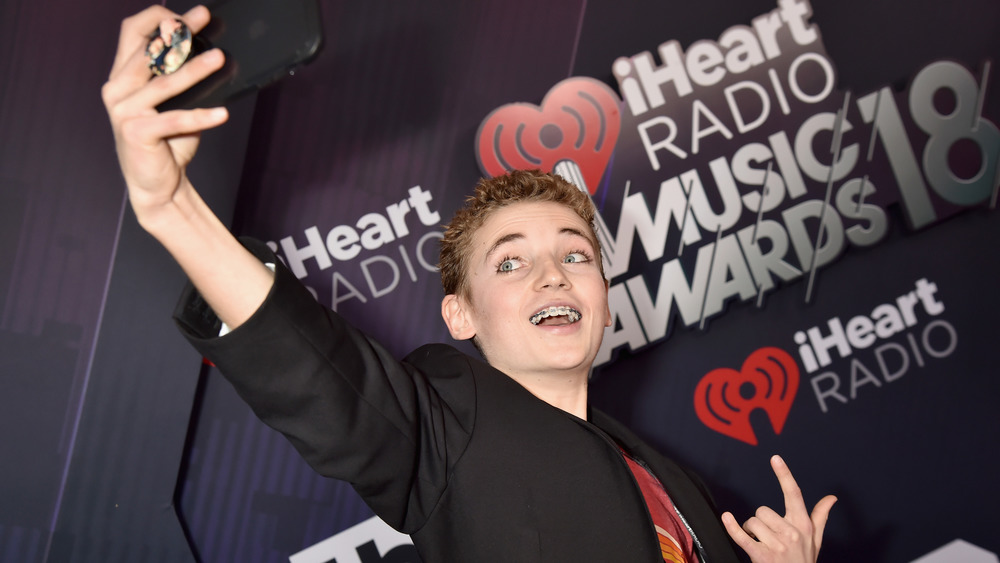 Jeff Kravitz/Getty Images
"Selfie Kid" is no longer a cute nickname, but McKenna's identity. His Instagram (@selfiekid) has over 189,000 followers and includes selfies with a range of celebrities, from TikTok influencers like Bryce Hall, to Grammy-winning artists like Billie Eilish. He even has a selfie with Super Bowl MVP Patrick Mahomes. 
In an interview with WCVB-TV, McKenna revealed that since the Super Bowl 52 incident he's been asked to do a lot of red carpet events, which is where he takes most of his selfies. He even jumped on another popular meme recently — the Bernie Sanders inauguration mittens meme — by posting a photoshopped selfie of himself with the senator.
While he's been asked to attend dozens of red carpet events, including for iHeart Radio and Disney, "Selfie Kid" still prioritizes his schooling. In the same WCVB-TV interview it was revealed that McKenna's mom has him take red-eye flights back to Massachusetts right after attending events, so that he can get back to school the next day. It just proves that even if you have selfies with A-listers like Cardi B and Kelly Clarkson, making it back to homeroom is more important.