Why Jimmy Kimmel's Comments About Jon Stewart Are Raising Eyebrows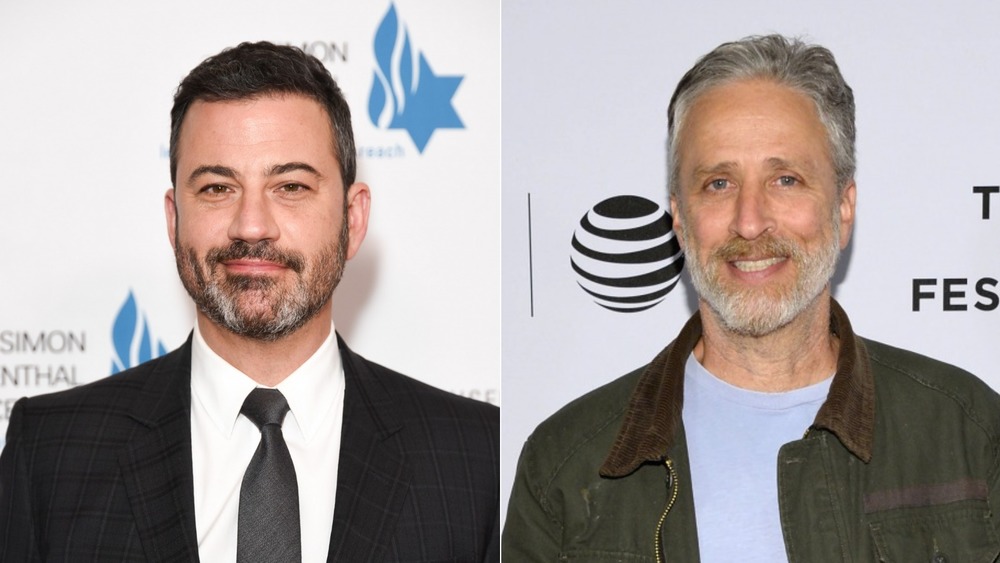 Presley Ann, Andrew Toth/Getty Images
One of the strangest news stories of 2021 thus far has been GameStop vs. Wall Street. As CNN reports, intrepid Reddit users took advantage of heavily shorted stocks in the flagging gaming company, buying them up at an alarming rate and causing the price to rise considerably until it ultimately jumped an insanely high 1,587%. A year ago, a share in GameStop cost $4. Now, it's around $150. The whole kerfuffle has exposed major issues with the stock market, among other things. 
Although it was a bad day on Wall Street, it was a good day on Twitter, where users fought over whether what had happened was a good or bad thing overall. Also, Jon Stewart chose this particular day to join the service. One of the first things he tweeted, in fact, was about how the Redditors were not wrong, and were simply taking advantage of a broken system. Plenty of people agreed with the late-night legend. Fellow host Jimmy Kimmel, however, did not.
Jimmy Kimmel compared Jon Stewart to Donald Trump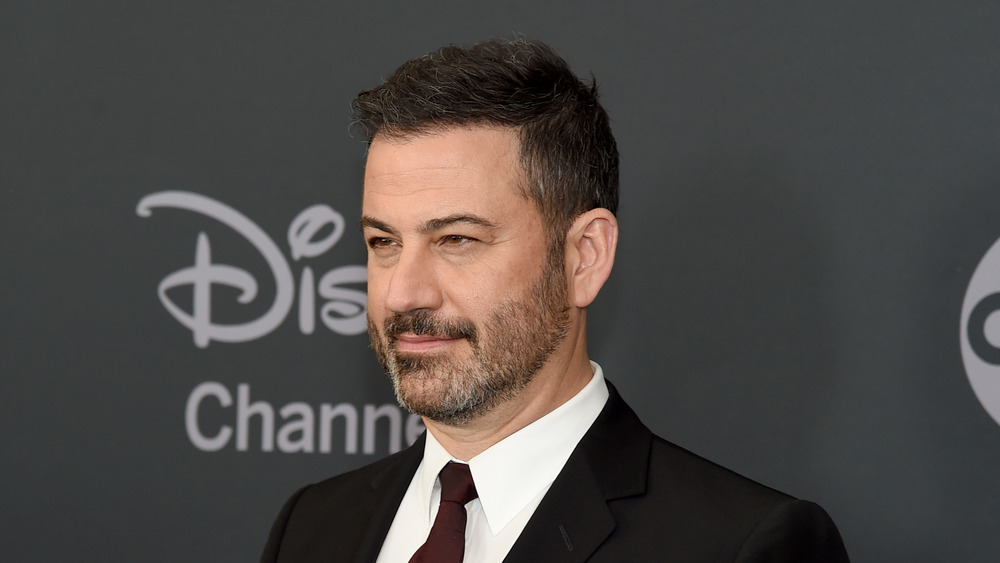 Jamie Mccarthy/Getty Images
In a since-deleted tweet, Jimmy Kimmel retweeted Jon Stewart's message and added, "RealDonaldTrump? Is this you?" The comedian was making reference to the fact that, after being banned from Twitter (and everywhere else for that matter — even Pinterest!), former president Donald Trump attempted to return using other people's accounts, before being promptly caught and kicked off the service over and over again. At the time, several comedic accounts also made fun of Trump's obvious attempts to get back on the site, typically by using avatars of the former commander in chief wearing a fake mustache. 
Needless to say, Kimmel's joke, if indeed that's what it was, didn't go down well with users, who immediately began dunking on the late-night host for quickly deleting his tweet. They also argued that Kimmel isn't as funny or successful as Stewart and, more worryingly, the tweet didn't make sense in the first place since the former Daily Show host is notoriously anti-establishment. Stewart hasn't commented on the incident himself; however, he did follow up the next day with a tweet joking, "So...if I do really well on here I get to be President, yes?"