Brittany Matthews' Stepfather: The Truth About His Tragic Death At A Chiefs Game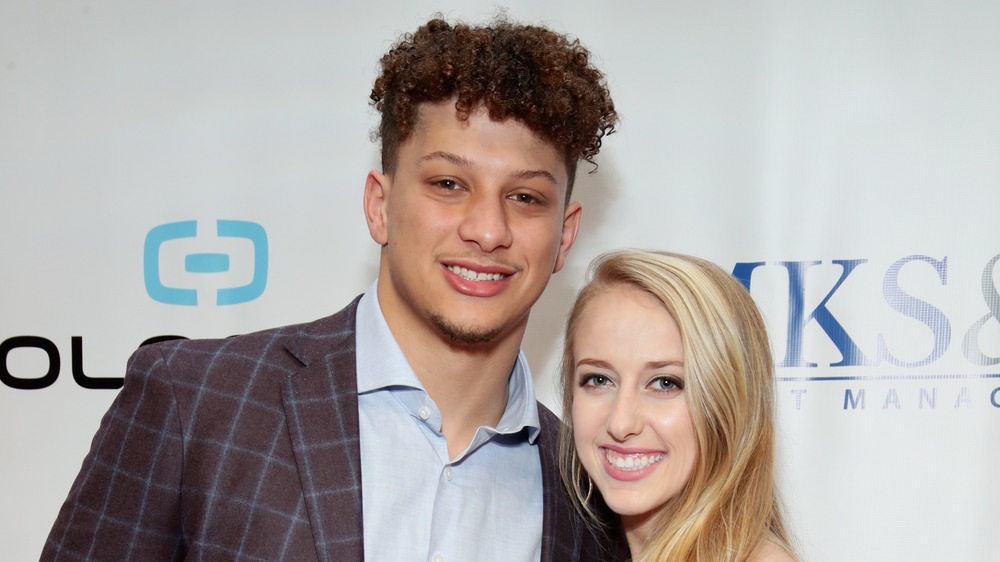 Cindy Ord/Getty Images
Social media influencer and personal trainer Brittany Matthews has been engaged to Kansas City Chiefs quarterback Patrick Mahomes since September 1, 2020, and the pair, who have been together since high school, have a baby on the way (via Page Six.) Immensely popular online, the couple have captured the imaginations of many members of the public. While Matthews and Mahomes definitely seem to live a charmed life, they have each weathered challenging experiences.
In November 2018, Matthews' stepfather suddenly collapsed while waiting to get into a Chiefs game. She explained the situation on Instagram, writing, "Today is a day I will never forget. Directly after this picture, I sprinted to the front entrance to see my stepdad passed out. He did not come back from this and he was called to heaven today ... We will miss you, Paul ... so, so, so much! I will take care of mom for you."
Brittany Matthews is getting ready to cheer Patrick and his team on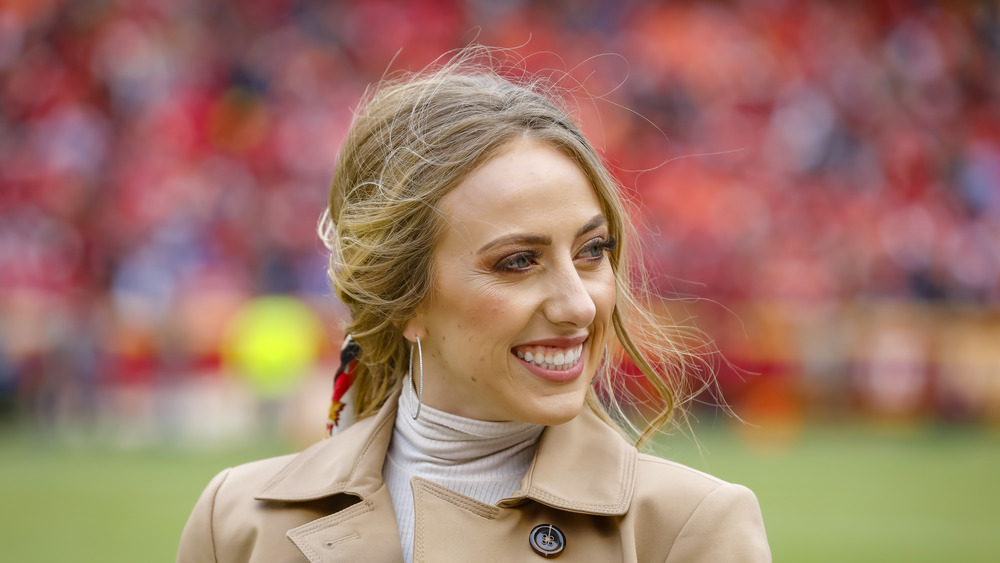 David Eulitt/Getty Images
ESPN shared the statement issued by Chiefs coach Andy Reid about Brittany's family's loss: "We're sorry to hear about what took place yesterday. Our prayers and blessings are with the family. I've talked to Patrick and they're doing well for the circumstance that took place."
The Chiefs are back in the Super Bowl this year, with Patrick Mahomes leading the charge against the Tampa Bay Buccaneers. The game will also see Mahomes facing off against Tom Brady, who has won six Super Bowl titles (via The Buccanneers). 
Back in 2018, Tom Brady even stopped by and surprised Patrick Mahomes with a locker room visit. Mahomes recently looked back on the visit with ESPN. "It was important because it showed I was doing things the right way," Mahomes recalled. "As a young quarterback in this league, you show up early and you try to put in the time and put in the work ... Him saying that he respected what I was doing and how I was playing on the field and the type of person I was, it kind of put a stamp on me that I needed to go in and even be better in order to get to the Super Bowl."