Why The Weeknd Won't Have Any Special Guests During His Halftime Performance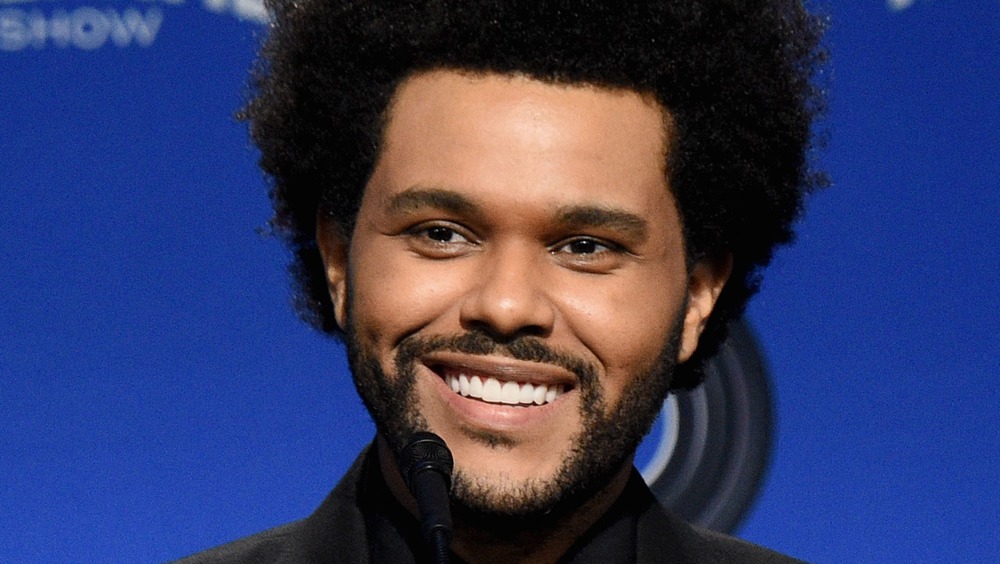 Kevin Mazur/Getty Images
If you've been holding out hope that Super Bowl LV's halftime show featuring The Weeknd would be chock-full of unexpected surprise musical guests like that epic Coldplay, Beyoncé, Bruno Mars collaboration from 2016, or when the year prior Missy Elliot stole the performance from Katy Perry and those dancing sharks, consider your bubble burst (via Billboard). Sadly, your dreams of Taylor Swift in full cottagecore crooning "Willow" while slowly removing bandages from The Weeknd's face have just been dashed by the headliner himself. (Sidenote: the chances of this ever happening are slim to none, but can you even imagine?!)
The Weeknd just revealed in an interview with the NFL Network that there will definitely not be any surprise guests during this year's halftime show mainly because it doesn't fit within the time constraints and his vision for the mini-concert. He explained, "I've been reading a lot of rumors. I wouldn't bet on it." Adding, "There wasn't any room to fit it in the narrative and the story I was telling in the performance. So, there's no special guests, no."
With performance art at the top of his priority list, who knows what the "narrative and the story" he's going to present will entail, but one thing's for sure, it likely won't require any other big names to entertain us all. Seriously, his voice is enough, everything else is blue cheese dressing on an already delicious chicken wing.
The Weeknd promises to try to keep the halftime show PG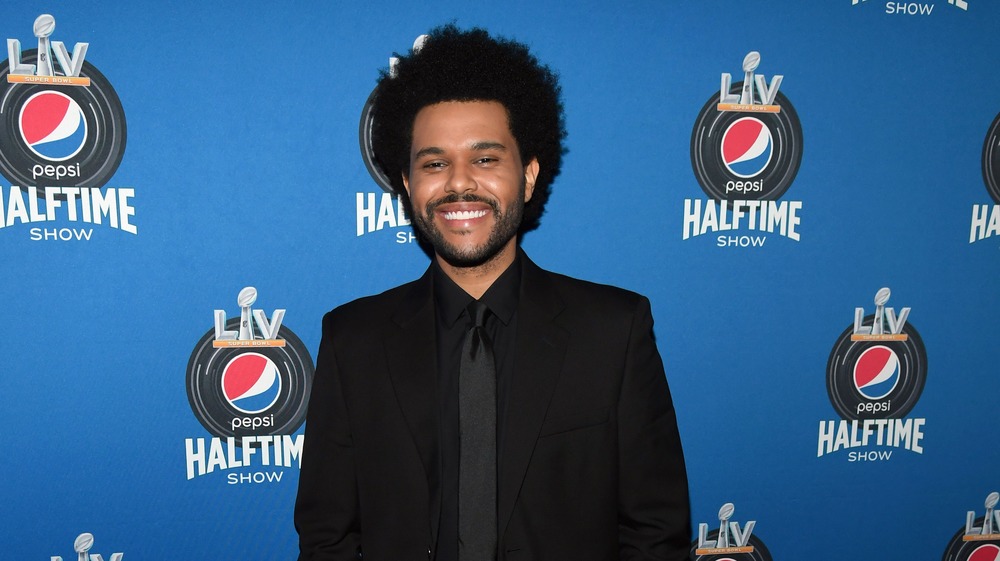 Kevin Mazur/Getty Images
Since most of The Weeknd's most popular songs deal with themes of violence, sex, drugs, and alcohol use, it's almost a foregone conclusion that the halftime show might not be suitable for all ages, but the "Blinding Lights" singer promises nothing overtly controversial in case little ears and eyes are in the room while his performance airs.
He promised, "I definitely want to be respectful to the viewers at home." Further explaining, "I will still incorporate some of the storyline. It's a very cohesive story I've been telling throughout this era, and throughout this year, so the story will continue, but definitely, we'll keep it PG for the families... I'll try my best."
Surely the NFL is hoping his "best" doesn't mean over a thousand FCC complaints like last year's performance by J.Lo and Shakira. The duo were criticized for being overtly sexual, mostly by parents worried their dancing was way too suggestive, per TMZ. But with The Weeknd promising a solo performance, there's one definite guarantee: a wardrobe malfunction, #nipplegate controversy a la Janet Jackson and Justin Timberlake certainly isn't going to happen.