Monica Lewinsky's Funny Reaction To The Weeknd's Performance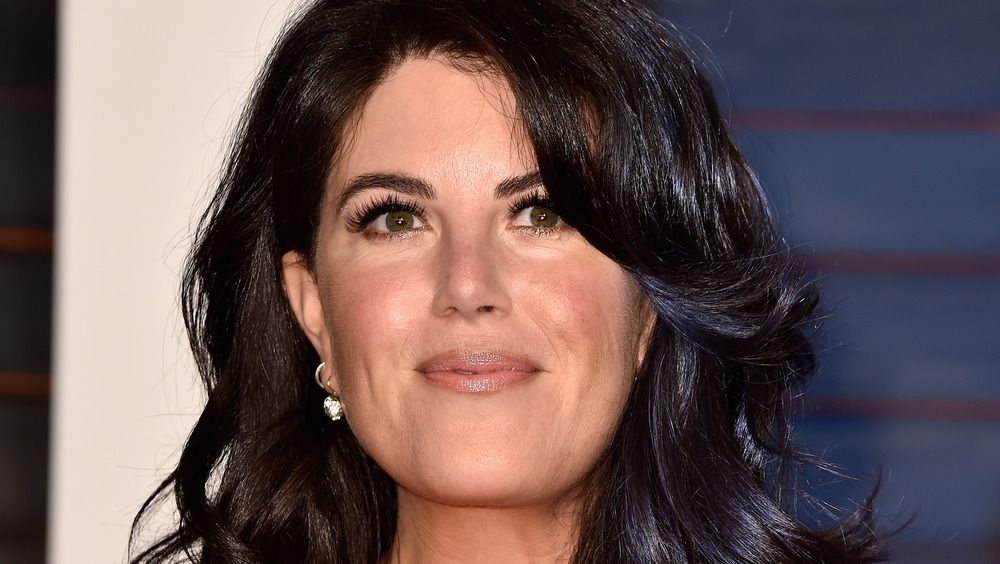 Pascal Le Segretain/Getty Images
Everybody else was seeing Jordan Peele's US horror movie references in The Weeknd's bandaged Super Bowl backup dancers. But Monica Lewinksy was focused on something else. That part of the performance when The Weeknd's stage set-up opens up like a portal into another world? The "Blinding Lights" singer, aka Abel Tesfaye, then enters into an alternate universe: a maze of brilliant, golden, lit-up street signs — a reality that looks a little bit like a house of mirrors in a circus-turned-horror story.
Tesfaye, belting out his greatest hits, gets lost in a crowd of backup dancer clones. As the camera starts spinning, we all start spinning with it? (Did you feel a little nauseous?) That's the part of Abel Tesfaye's Super Bowl halftime performance that Monica Lewinsky was fixated on. Or, at least, it's what inspired Colonel Scott Stephens to tweet. "First day in the Pentagon," Stephens shouted out to the Twitterverse. Monica Lewinsky heard him. "I can confirm this is 100% true," she laughed.
Twitter reacts to Monica Lewinsky's The Weeknd commentary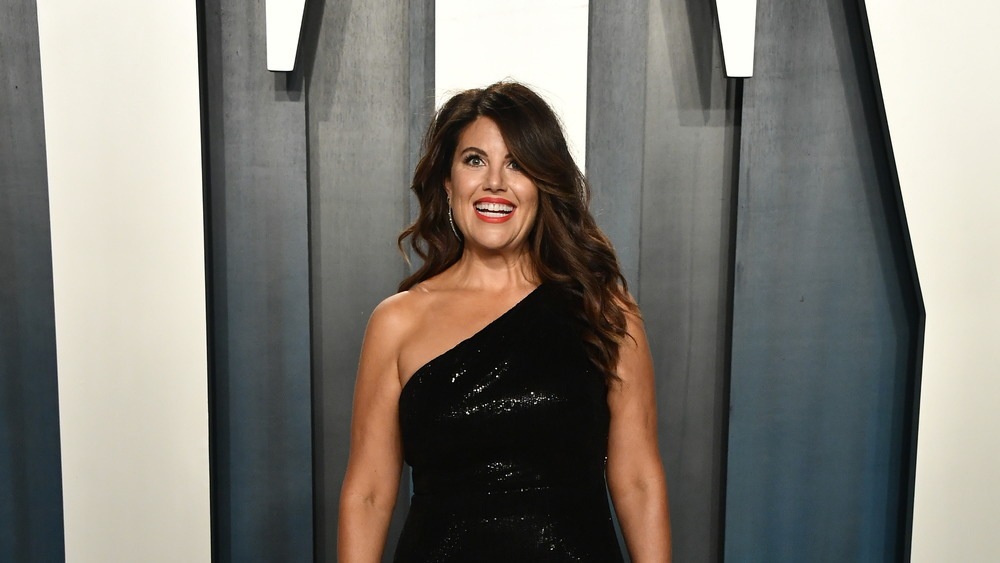 Frazer Harrison/Getty Images
Turns out that Monica Lewinsky isn't the only one who thinks that a day at the Pentagon is akin to a The Weeknd horrorscape. When Twitter's Pentagon newcomers read Monica Lewinsky's post, they let out a loud sigh of "yes, exactly."
One grateful Twitter user wrote, "I had an aide give me a tour, and he got lost." Another recounted: "used to go to meetings there and someone always had to take me where I needed to be. Otherwise, I would have been lost until I eventually died." A third groaned: "I was convinced that all the budget analysts I had to visit for Congressional RD&E Justifications were colluding to ensure that I ended up at every door that was labeled with a room number but permanently blocked with the real entrance on a different ring. I went home and cried."
All of which makes us ask: Who's in charge of interior decorating at the Pentagon? And is it, maybe, time for some Chip and Joanna Gaines Fixer Upper action? If not, has The Weeknd found a venue for his next live performance piece?