The Song Annie Murphy Co-Wrote With Her Husband For Schitt's Creek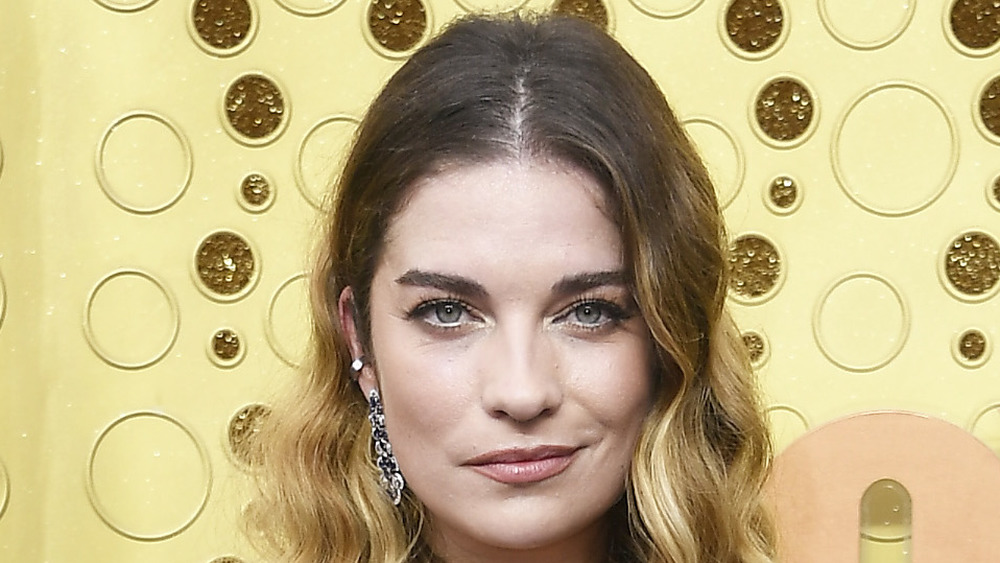 Frazer Harrison/Getty Images
During his opening monologue on Saturday Night Live, Dan Levy acknowledged how wonderful it was that people finally began to appreciate Schitt's Creek for the brilliant little show that it was — right as the Canadian sitcom wrapped up, of course. The Emmys noticed too, awarding the show a whopping nine gongs, including Outstanding Comedy Series and Outstanding Writing For A Comedy Series. The principle leads all won, too. 
However, the popularity of Schitt's Creek also means Levy is being approached on the street more and more, which is lovely except that people are usually yelling "Eww!" at the actor, in reference to one of the most famous lines from the show. Annie Murphy, who played his sister Alexis, made it iconic alongside her Kardashian-miming "broken wrists" and Valley Girl vocal fry. As it turns out, though, the actress also made her mark on the show in an even deeper way. 
A Little Bit Alexis was a major moment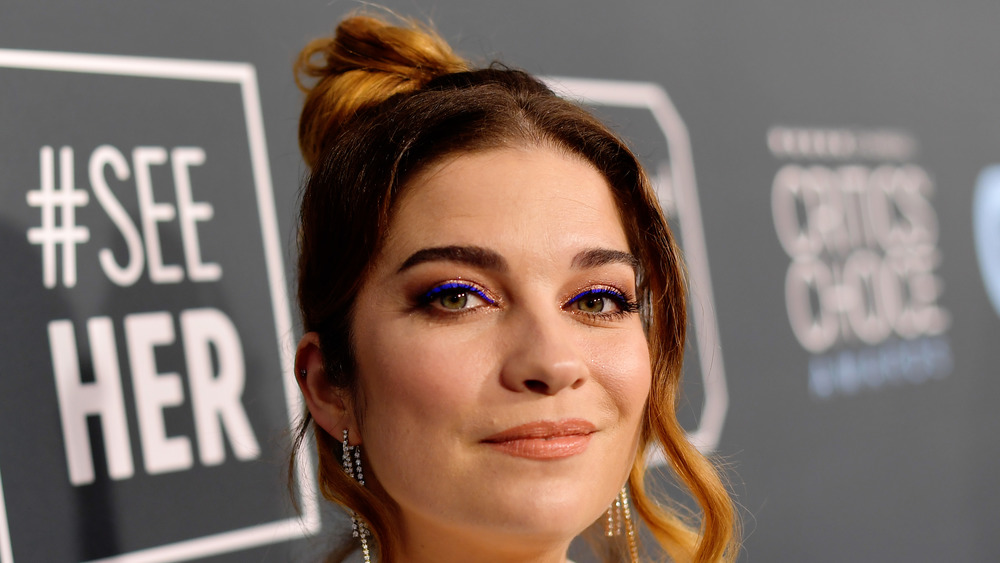 Matt Winkelmeyer/Getty Images
Even the most casual of Schitt's Creek fans know "A Little Bit Alexis," the song Alexis performs as her audition for the town's take on Cabaret. In cannon, it's taken from the socialite's short-lived and "critically reviewed" reality show of the same name. In reality, it was an Annie Murphy original. And she was just as obsessed with it as the rest of us, admitting to CBC Music, "The number of days I have woken up with the song in my head is slowly driving me insane." 
As Murphy explained, the inspiration for the song was the "early 2000s kind of socialite pop singles that came out," but, aside from making it funny, "we also secretly really wanted to make an early 2000s socialite single that was a banger and that people would actually want to listen to." The Schitt's Creek star wrote the song with husband Menno Versteeg, who fronts indie rock group Hollerado, and his former bandmate Nixon Boyd. 
Dan Levy reckons the song will live on forever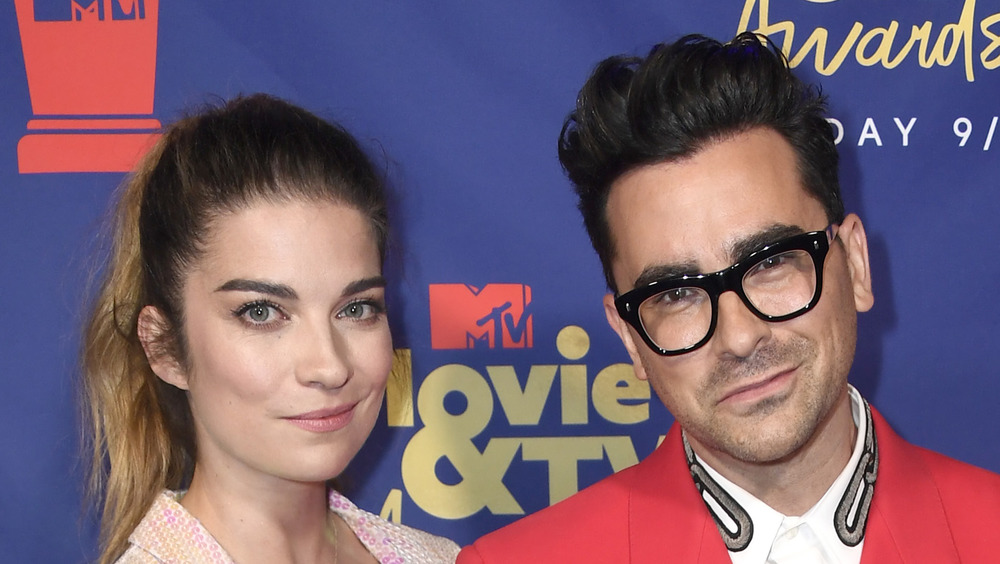 Frazer Harrison/vmn19/Getty Images
As Murphy explained of their process, "We kind of prayed at the altar of Britney for a little while, and went on a very interesting YouTube hole of Paris Hilton's videos and Lindsay Lohan." In a joint interview with Elle, Versteeg and Murphy confirmed the two major inspirations for the song were "Work B***h" and "Stars Are Blind." Hilariously, "A Little Bit Alexis" was a genuine streaming hit, as Billboard reported. Murphy performed the song on The Kelly Clarkson Show in full in 2020, much to the audience's audible delight. 
It also became a TikTok sensation, because of course. Levy was a fan from the very first listen. As he told Elle, "The song is ultimately a testament to Annie and her creativity and ingenuity as a performer, that she contributed in this way to the show, but also honestly to pop culture as a whole." As far as the Schitt's Creek star is concerned, "We will all be listening to this song for years to come."