How Melania Trump Really Feels About The Second Impeachment Trial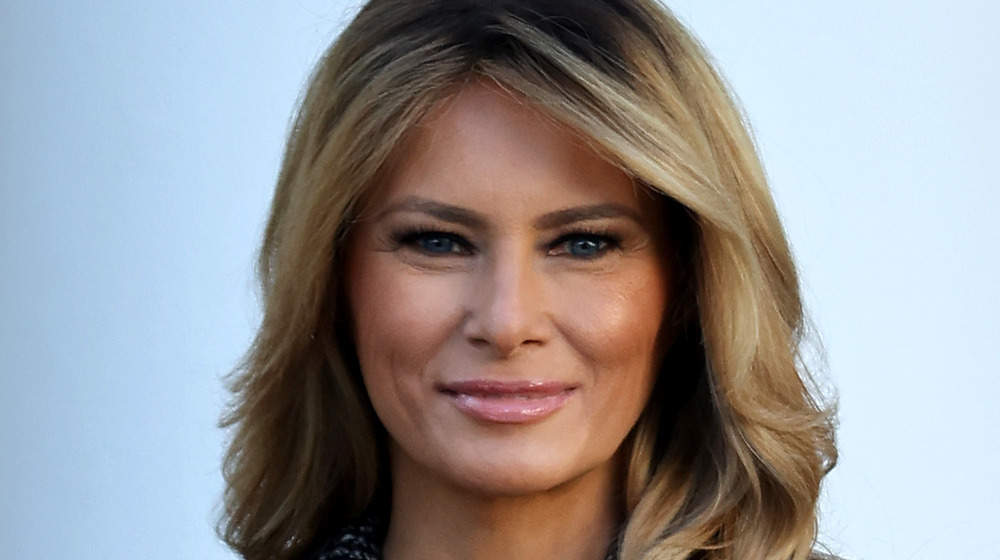 Chip Somodevilla/Getty Images
The historic second impeachment trial of President Donald Trump has been filled with impassioned testimony, shocking video footage, and thought-provoking debate. Was the president directly responsible for the Jan. 6 attack on the Capitol by encouraging his supporters to protest the election results? Trump himself has been said to be watching the trial nonstop. But to look at Melania Trump these days, you might not know anything was going on at all. Now that her family is out of the White House, the former first lady is stepping back from the political drama. 
The Trumps wasted no time in leaving D.C. early on the morning of Joe Biden's inauguration, opting not to observe the traditional amenities of greeting the new first family or attending the ceremony. Donald and Melania flew directly to their Mar-a-Lago estate in South Palm Beach, Florida, where they appear to be staying for the foreseeable future.
There, Melania appears to be doing some serious decompressing from the stress of the last four years; a source tells CNN, "She goes to the spa, has lunch, goes to the spa (again) and has dinner with Donald on the patio. Rinse and repeat. Every day." Her mealtimes are often spent with Donald and with her parents, who live on the property.
Melania Trump will continue her work for children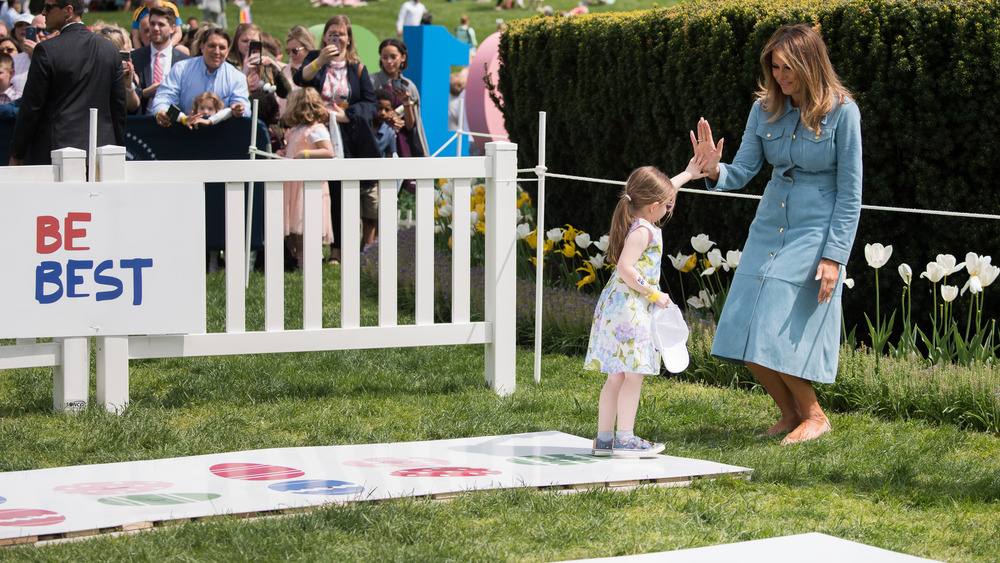 Bloomberg/Getty Images
Seemingly refreshed from a month of facials and massages, Melania Trump is preparing for her post-political life. On Feb. 12, she opened a new official Twitter account, "Office of Melania Trump," where followers can go for news and updates on the former first lady's work. Per CNN, she will be continuing "Be Best," the initiative she launched as first lady. Aimed at helping children achieve their full potential, the program focuses on "three main pillars: well-being, online safety, and opioid abuse," according to the official White House account.  
Melania has shown no apparent interest in her husband's impeachment trial, nor has she made any statements about it; speculation is that this reflects her feelings toward the events of the last month. Sources tell CNN that Melania is less than happy with Trump for his refusal to attend the inauguration, which left both of them looking less than honorable in the public eye. She's also said to be resentful of the way Dr. Jill Biden is handling her post as first lady. Unlike her predecessor, Biden has quickly established a presence at the White House and has given a number of interviews. Biden also seems more given to spontaneous public gestures — such as her Valentine's Day display on the White House lawn — than Melania. 
The public and press will be expecting some comment from Melania Trump when the verdict of the impeachment trial is handed down. Still, it wouldn't be surprising if the intensely private Mrs. Trump opted to maintain her silence as she focuses on her own work.