The Truth About Nick Jonas' Dating History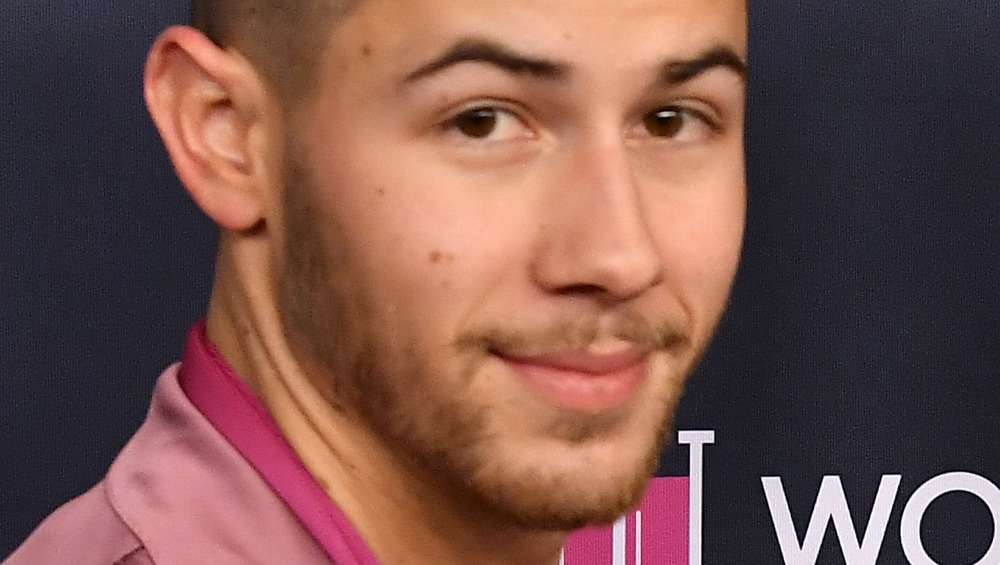 Frazer Harrison/Getty Images
Nick Jonas makes up one-third of the famous Jonas Brothers, and even though he is the youngest of the group, he has dated his fair share of women in the past. And of course, now he's married. As for his marriage, per the Times of India, Nick Jonas never had an issue with his ten-year age gap with wife Priyanka Chopra. The couple may only have dated for two months before becoming engaged, but as Glamour reported in 2020, their whirlwind romance left both Jonas and Chopra happier than ever.
In general, the JoBros have dated a few women. PopSugar helped fans remember that Kevin Jonas dated Zoe Myers before he settled down with a Jersey girl. Myers was also featured in one of the band's music videos. Middle brother Joe Jonas dated fellow Disney star AJ Michalka, but his most famous girlfriend would have had to be Taylor Swift. Not to be left out, the baby of the band can also say he dated a few of Hollywood's most eligible bachelorettes before saying "I do."
Hannah Montana fell for a Jonas brother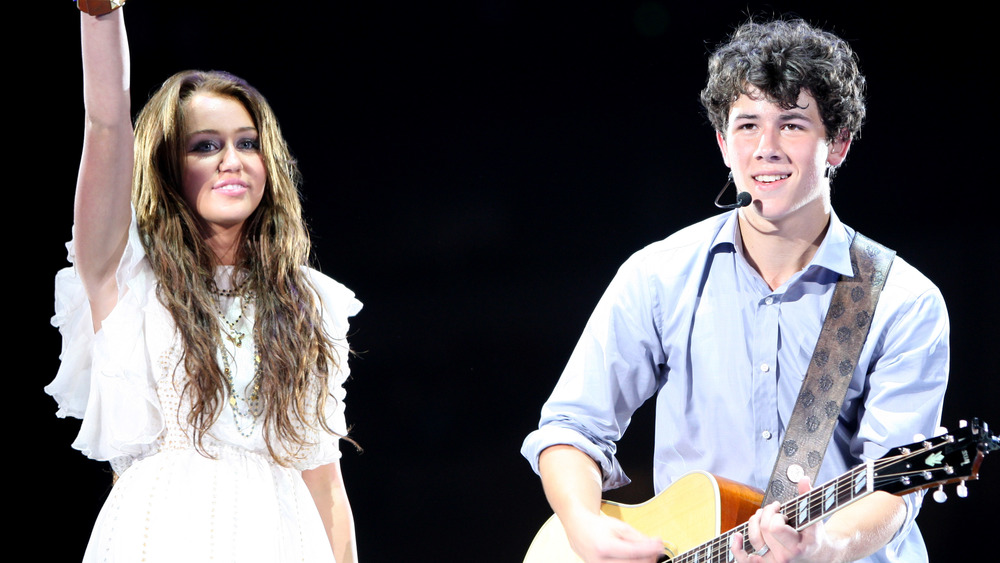 Rob Hoffman/jbe/Getty Images
Miley Cyrus and Nick Jonas was a match bound to happen since both stars were part of the Disney Channel family around the same time. The Jonas Brothers also opened for Cyrus during her Best of Both Worlds Tour, which enabled the couple to become closer in 2006. J-14 revealed that "Niley" broke up in 2007, when both were still just 15. Even though the two didn't last for long, the two singers often complement each other during interviews and appear to maintain a good friendship.
The Blast helped reveal the next woman on Nick Jonas' dating history list who, surprise, was also a Disney Channel star. Selena Gomez and Jonas began their relationship back in 2008, shortly after his split from Cyrus. Just like girls before her, Gomez also appeared in one of the band's music videos, "Burnin' Up." According to the outlet, their relationship was on and off, but their love officially died in 2010. Even though Gomez called out Jonas for "being a bad date back in the day" (via Teen Vogue), the two are once again friends.
The past is in the past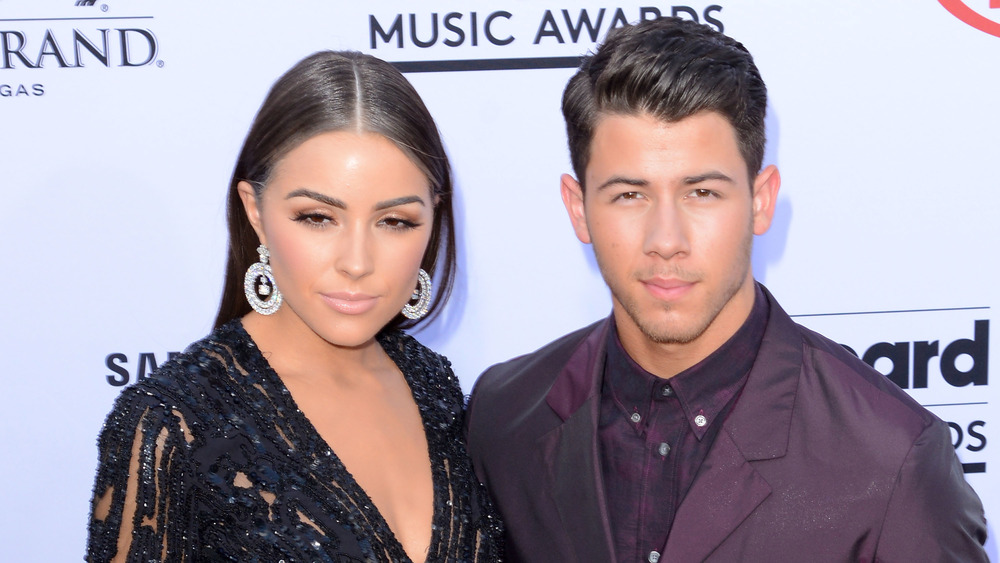 C Flanigan/Getty Images
As he entered his twenties, Nick Jonas dated Olivia Culpo back in 2013 after a Miss USA Pageant run-in where Jonas was a judge (per Republic World). The couple was said to have dated from 2013-15, and she even inspired a song on his solo album called "Jealous." The singer next dated actor Kate Hudson, which may prove the theory that Jonas is drawn to older women. Us Weekly reported that the duo hooked up sometime in 2015.
Even though Jonas and Hudson didn't work out, the breakup had nothing to do with the 14-year age gap. Overall it feels like Nick Jonas is a good friend to have on your side since he has never spoken ill of any of his ex-girlfriends. And of course, now that he has found his life partner in Priyanka Chopra, his sights are firmly fixed on the future, not the past.
Fans can catch up with Nick Jonas on the Feb. 27 episode of Saturday Night Live, where he'll appear as both show host and musical guest (per NJ.com). It will be Jonas' second time as musical guest, but the first time he'll be leading the skits. Needless to say, we bet some of his exes will be tuning in to watch.