The Sneaky Full House Reference You May Have Missed On Wandavision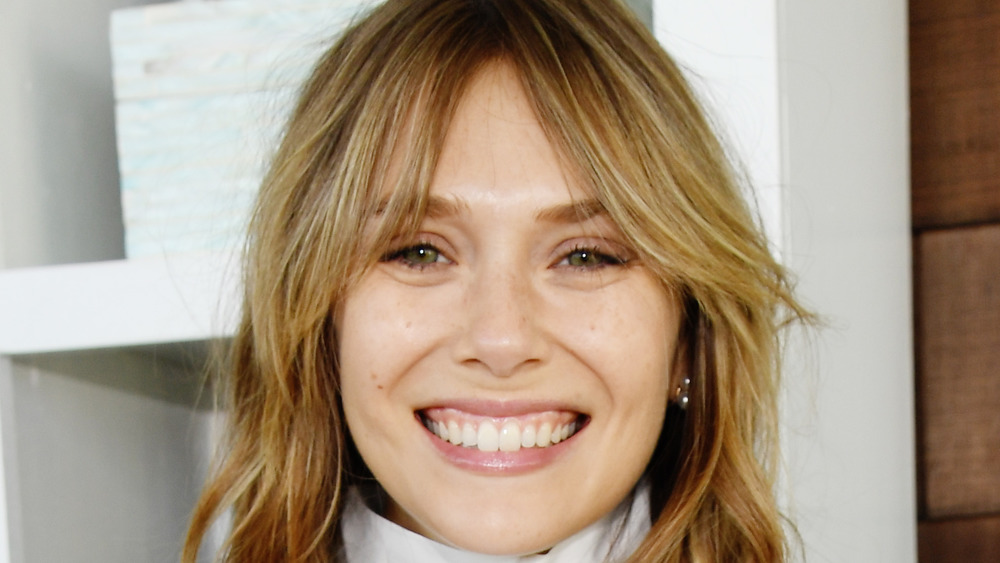 Kevin Mazur/Getty Images
The biggest talking point on social media right now is undoubtedly WandaVision. Marvel's hit dramedy, available exclusively to watch week to week on Disney+, showcases the ongoing relationship between Scarlet Witch, a.k.a. Wanda Maxmioff, and her long-time love Vision as they flit in and out of various sitcom setups from different time periods. The boundary-breaking show, the first of its kind among the superhero staple, currently sits at an incredible 92 percent on reviews aggregator Rotten Tomatoes.
Elizabeth Olsen and Paul Bettany reprise their roles from the movies, but the increased attention placed on both actors hasn't always resulted in the most intelligent online discussion. For one thing, certain factions only recently discovered that Olsen is related to former fellow actresses Mary-Kate and Ashley, in spite of the clear resemblance between the three sisters and their shared surname. Now, the Wandavision star is pointing out how homage was surprisingly, and covertly, paid to her famous siblings in the hit show. 
WandaVision's opening credits sequence pays homage to the hit sitcom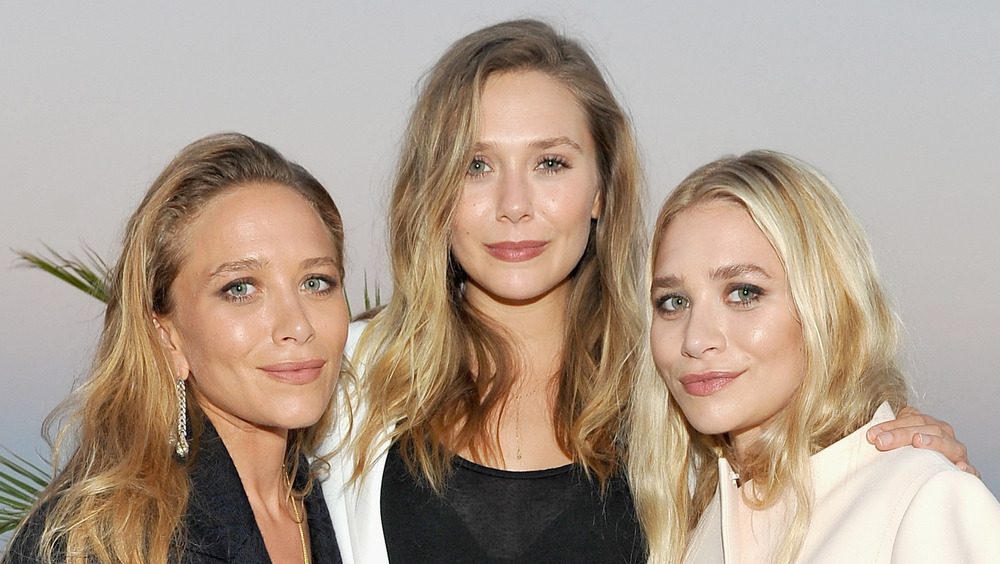 Donato Sardella/Getty Images
Last month, Olsen confirmed in an interview with Access Hollywood that there's a nod to Full House, which famously starred Mary-Kate and Ashley as plucky daughter Michelle Tanner, in Wandavision. The actress clarified, "it's mostly a Family Ties reference... That was most of their inspiration for that specific episode, but we do wink a bit. You can't not (wink) — it was a very big show!" (via Today). The episode in question finds Wanda and Vision taking a quick sojourn in the eighties and nineties. As CBR notes, the fifth installment in the series, "On a Very Special Episode...," features a sunny opening credits sequence that's a direct reference to Family Ties' iconic opener, as Olsen noted previously. 
However, within the sequence, there's a blink-and-you'll-miss-it Full House Easter egg. The moment in question sees the happy couple having a sweet picnic with their kids, in an homage to the beloved sitcom's intro, which saw the extended Tanner clan enjoying a picnic in the grass in front of their home. Although Olsen didn't appear on Full House, she frequently visited her older sisters on set and even compared filming Wandavision in front of a live studio audience to that experience. However, it was Mary-Kate and Ashley's early career that put Olsen off entering the industry as a child, as the actress admitted to Parade. Now, they've switched places as the twins no longer act, declining to even take part in the recent Full House reboot.