What You Didn't Know About Cobie Smulders And Taran Killam's Marriage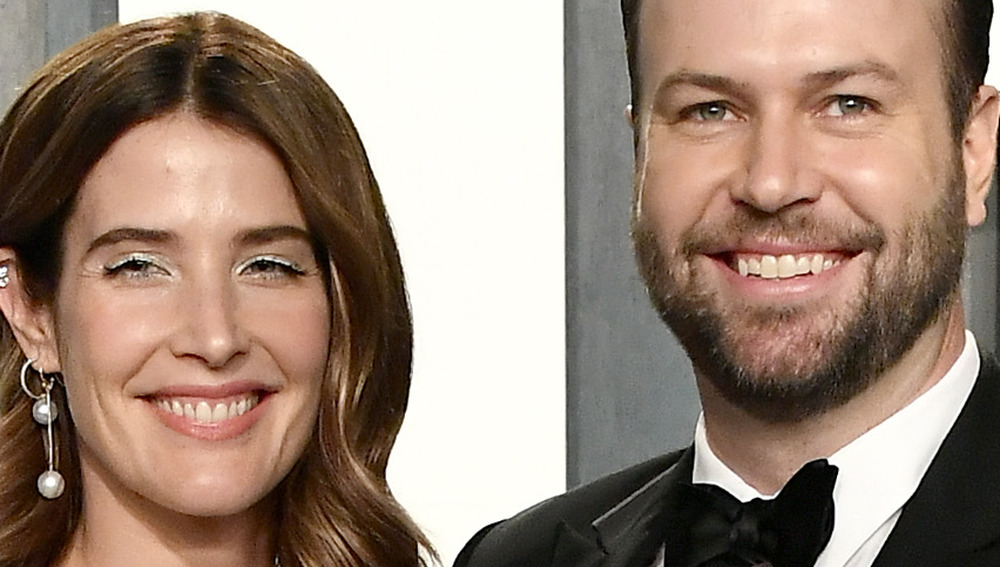 Frazer Harrison/Getty Images
It's been almost nine years since Cobie Smulders and Taran Killam said "I do" to each other in 2012, and the celebrity couple are still as cute as ever. The How I Met Your Mother actress even said on Live with Kelly and Ryan that she's "a very lucky woman" to be with the Saturday Night Live alum (via People). You might be wondering how the two met, and it was actually at a mutual friend's birthday party when they were both 22. Now, at 38 years old, they're happily married and share two wonderful daughters, Shaelyn and Janita, together (via the Daily Mail).
Age isn't the only thing these two share either. Both Smulders and Killam were stars of their own ABC shows around the same time. She starred in the crime drama Stumptown, while he flexed his comedy chops in the sitcom Single Parents. In 2019, the two even joked about ABC making their "life very convenient" while being interviewed on the red carpet of ABC's Television Critics Association (TCA) press tour (via ABC7 New York). However, the two shows were unfortunately canceled in 2020. Stumptown did have some hope of a second season, but according to TVLine, it's renewal was reversed after delays in production due to COVID-19.
Jazz music brought Smulders and Killam together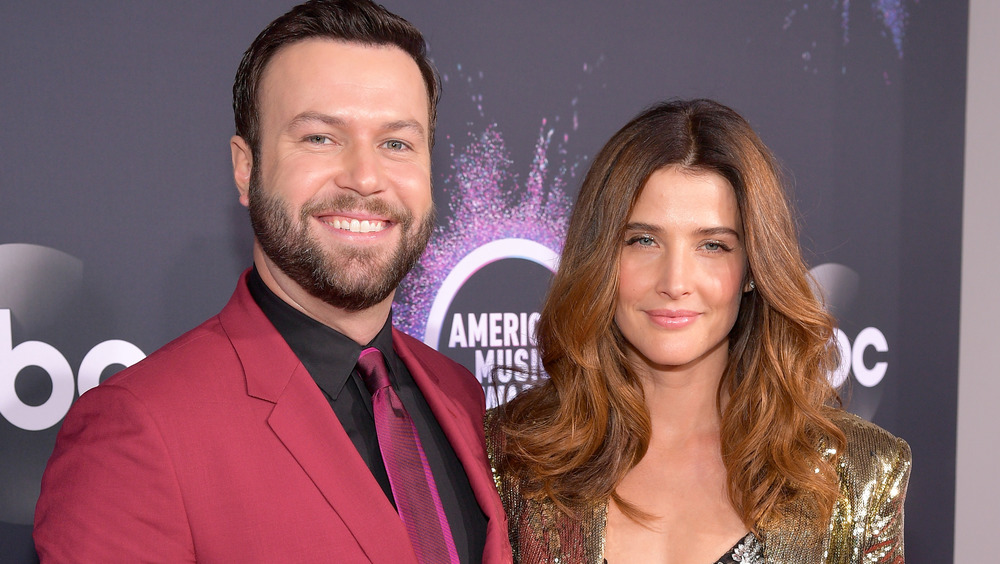 Matt Winkelmeyer/Getty Images
Despite the cancellations, both Cobie Smulders and Taran Killam seem to be moving on. Killam was even recently cast in CBS's comedy pilot Welcome to Georgia, according to The Hollywood Reporter, and the time off has given these two a chance to hang out around the house more. They were even spotted doing a little spring cleaning in their garage at the beginning of February (via OK!). 
That quality time could actually be the key to their relationship's success. Killam said in an interview with Us Weekly that they "just like each other and being around each other," and with Los Angeles still being on lockdown due to the coronavirus pandemic, these two have had plenty of time to be around each other.
But it's not just the quality time that the couple loves either. Killam also revealed that music really helped to blossom his relationship with Smulders. In fact, he said that the two "fell in love" while listening to jazz music. They "both really like live music" and going to jazz clubs, so you can thank the blues for bringing together one of Hollywood's cutest couples.