Why Ben Higgins And His Fiancée Sleep In Separate Beds - Exclusive
Ben Higgins has strayed very far from The Bachelor's fantasy suites. "The Perfect Ben" is tying the knot this winter, and revealed that he and his fiancée, Jessica Clarke, are not only waiting until they are married to have sex, but are also sleeping in separate beds until they say "I do." So how did this very personal piece of information become public knowledge? Well, the reality show alum joined his fellow castmate from Kaitlyn Bristowe's season of The Bachelorette, Nick Viall, on his podcast The Viall Files, and spilled the extremely hot tea to all of Bachelor Nation. 
So when The List sat down with Ben over Zoom to discuss his new book, visiting Matt James, and behind-the-scenes franchise secrets, we had to inquire about this very telling pre-wedding detail. When asked why the couple made that difficult choice, he said that Jess was the driving force being the decision, and he respected it. "I think for us it was just something that, one was really important to her," the smitten future groom explained. "And then as a result, really important to me."
The former reality star (who met his fiancée in this interesting way) is spending the COVID pandemic hunkering down at the home of his bride-to-be's parents in Nashville. With the help of her family, Ben popped the question there in late March 2020, right at the start of the lockdown. They are now planning a November wedding, which Ben said will happen no matter what the circumstances are in the world at the time. "A wedding or just us getting married, it's going to happen," he said. And the couple definitely has an extra-special reason to anxiously await their upcoming nuptials. "I think it gives us something to look forward to."
Ben and Jess' news caused a Bachelor Nation stir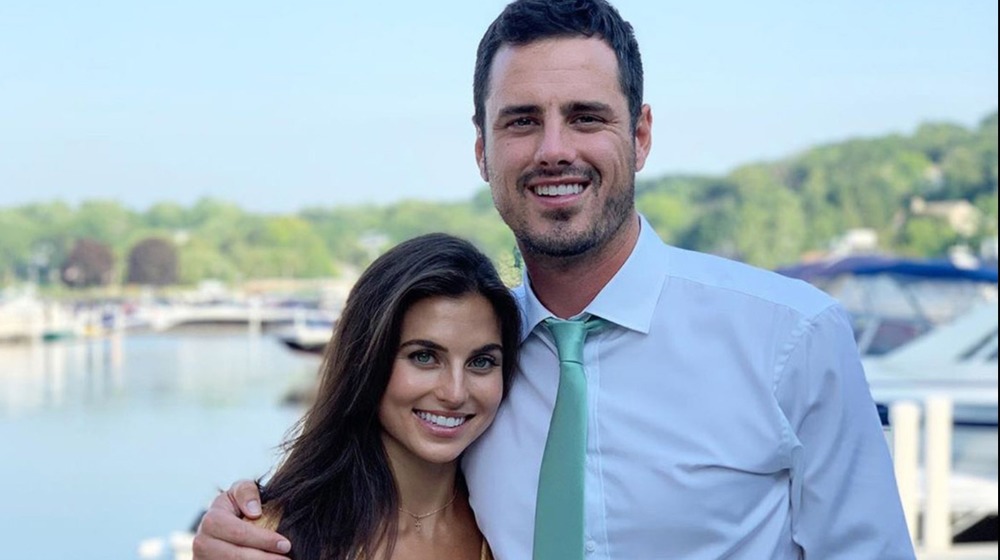 Courtesy of Ben Higgins
In his candid conversation with Nick Viall last April, which took place just one month after his engagement, the former Bachelor gave us this glimpse into what's not happening behind closed doors (via YouTube). After Ben Higgins dropped the bombshell that he and his fiancée's current sleeping arrangements are "separate," Nick went one step further to ask if he'd engaged in sexual intercourse in the past week. To that question, the groom-to-be said, "...So definitely not this week and not in, like, the past year and a half."
Nick's co-host, Richelle Meiss, asked if they were waiting for marriage to have sex, and Ben answered in the affirmative. This news, understandably, caused quite a stir in Bachelor Nation as well as closer to home. On his podcast, The Ben and Ashley I Almost Famous Podcast, Ben did say that it was "weird to have this as now a dinner conversation for her family, my family and Jess and I." But the groom-to-be has no regrets and is not breaking the promise he made to Jess and himself.
Ben and Jess made the promise before knowing their wedding date would be pushed back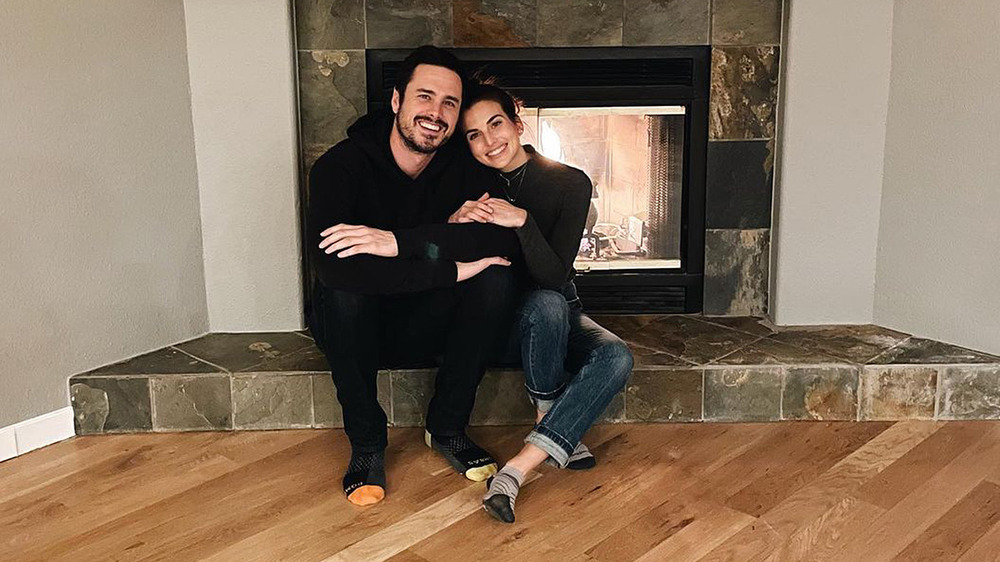 Courtesy of Ben Higgins
So what led to their mutual decision to hold back in the bedroom? "I think it was what we needed in our relationship," Ben exclusively told The List. And the 31-year-old let us in on a little secret — they made this pact before knowing that the pandemic would ultimately alter their original wedding date. "I think we also though, in all transparency, committed to that way before we knew our wedding was going to get pushed back a year," he confessed. "That really throws a wrench in the whole thing."
Although the timing changed, Ben Higgins assures us that he and Jess, who turned 25 in June, will not back down from their original commitment to pre-wedding celibacy. "I mean, honestly it was a personal decision that we made saying, 'I think this is healthy for us and it's going to help us become stronger as a couple and let's stick to it.'"
The couple doesn't have time to focus on sharing a bed anyway. This is because they have other major life milestones they are celebrating together that are keeping them busy in the meantime — like their purchases of a home and a third restaurant. "We just bought a house in Denver, up in the mountains," Ben said. "And so we're working on that right now ... that's a big plan for this year ... We're opening up our third restaurant here, which is exciting for us."
All that hard work will pay off for the duo, and they plan on enjoying a well deserved break from all their current responsibilities one day in the near future. "We're going to take some time off. It's been a little bit of a sprint here for the last couple of months and I think we're going to enjoy ourselves a bit and just kind of rest," Ben explained. "And I'm excited for that." And we're sure that for Ben, settling into married life with his future wife can't come soon enough.