This Duggar Family Member Says She Relates To Meghan Markle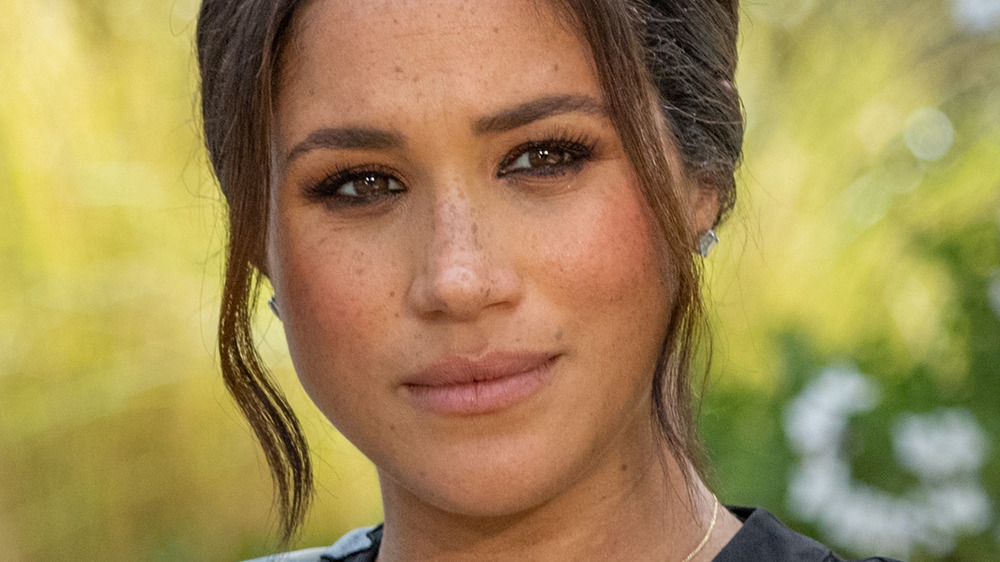 Handout/Getty Images
The now-infamous Prince Harry and Meghan Markle interview with Oprah Winfrey has been referred to as an "atomic bomb," and days later, it seems as though the fallout is still spreading. Everyone seems to have an opinion about the Duke and Duchess of Sussex's statements — Britons and Americans, celebs and regular folks, conservatives and liberals. In some cases, the opinions have resulted in consequences. Piers Morgan lost his job for "trashing" Markle's statements about her fragile mental health as a royal. Meghan McCain baffled The View's audience — not to mention Whoopi Goldberg — by simultaneously praising Meghan and criticizing the timing of the interview. Bethenny Frankel and Donald Trump Jr. scoffed at the irony of a public interview being conducted with a couple who left their jobs as working royals in search of privacy. And First Lady Jill Biden seemed to send a subtle message of support by appearing at an event wearing a lemon-print dress similar to one Markle had worn a few weeks earlier.
One of the more interesting reactions to the tell-all was a member of another famous clan that has been under media scrutiny for years.
Amy Duggar King felt 'trapped'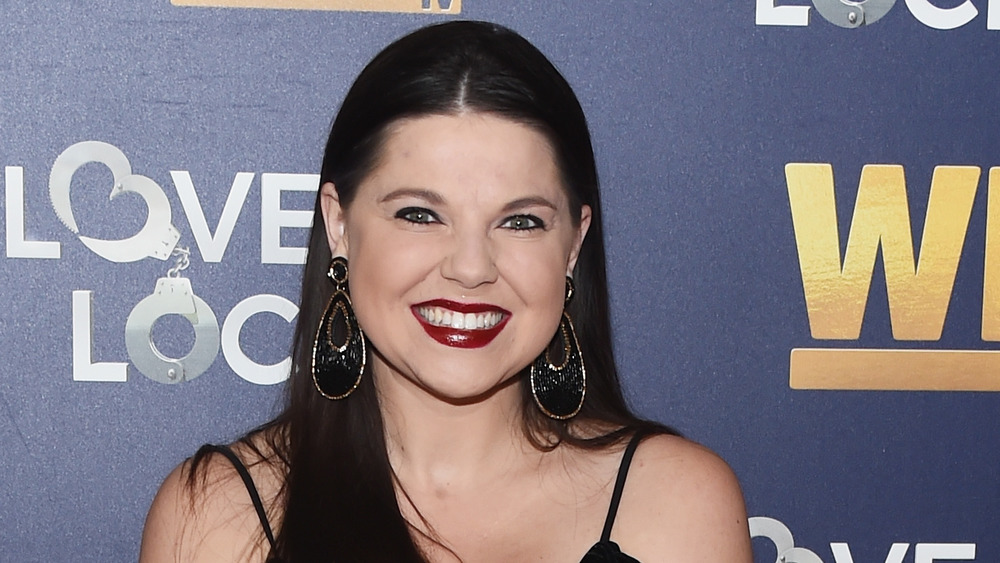 Amanda Edwards/Getty Images
Amy Duggar King is the niece of Jim Bob Duggar, the father at the center of 19 Kids and Counting. She made numerous appearances on the show during its run, often presented as the "rebel" because she didn't follow the strict rules her uncle set for his large family (via People). Amy, raised in a less restrictive household, flouted her uncle's rules about modest clothing and "courting" before marriage.
Now Amy has come forward on Twitter to offer her support for the actress-turned-duchess. "I just watched the Oprah special with Harry and Meghan," she tweeted. "In a very small way I can sympathize with her. I too wasn't protected. I too felt trapped and unheard. I felt like there was no way out, I felt used, controlled and I was scrutinized." Many of her followers applauded Amy for speaking out, agreeing that the show's narrative portrayed her unfairly. One dissenter, however, pointed out an important distinction: Racism plays a big part in Markle's narrative. "White women need to STOP trying to identify with the struggles of black women," the commenter wrote.
Amy admitted that she was hesitant to express herself on the issue, but is glad she did. A subsequent tweet said: "I went back and [forth] asking myself 'Do I need to send this message out?' but the answer is yes. It's so empowering to speak up!! I hope you will never be afraid to tell your story."