The Surprising Thing Harry Styles' Body Language At The Grammys Revealed To Everyone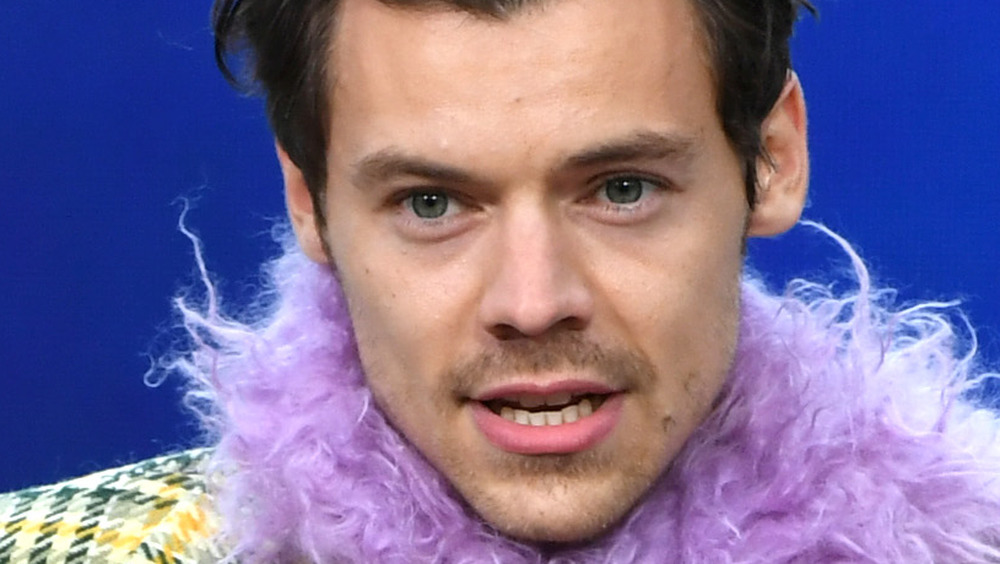 Kevin Winter/Getty Images
The 2021 Grammy Awards aired on Sunday, March 14, and while all eyes were on music's most notable artists, like Taylor Swift, Megan Thee Stallion, Beyoncé, and more, one couldn't help but take notice of one of the industry's biggest icons, Harry Styles, who made quite a splash at this year's show. And even though the format of this year's show was a little different due to the ongoing COVID-19 pandemic that's still plaguing the country, that didn't stop Styles from charming the pants off of everyone — both in-person and on-screen.
From his funky red carpet outfit to his jaw-dropping shirtless performance, it's easy to see why Styles stole the show in more ways than one. The One Direction alum also took home the award for Best Pop Solo Performance for his certified summertime bop, "Watermelon Sugar," and upon accepting his first-ever Grammy, the 27-year-old singer gave an eloquent — yet reserved — speech in front of the small crowd of nominees outside the Staples Center in Los Angeles, California (via YouTube).
Styles' body language during his speech revealed a lot about his personality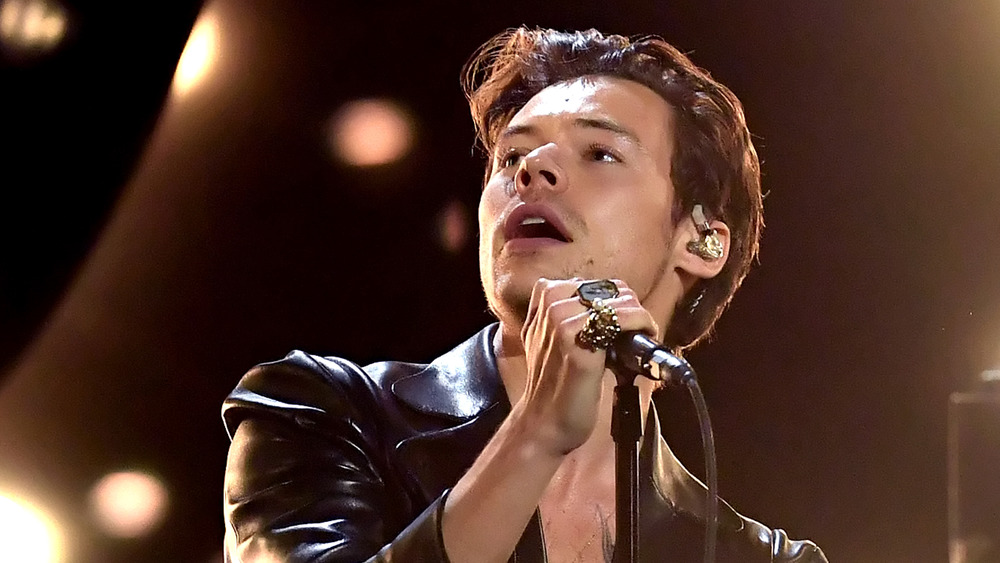 Kevin Winter/Getty Images
Lauren Cohen, who is a Beverly Hills-based executive and career coach, spoke with The List about Harry Styles' body language during his short but sweet acceptance speech, and pointed out a few interesting things about Styles while he was on stage. "Harry Styles wants to communicate with his body language that he is humble and one of us as much as possible," the body language expert shared. "He doesn't stand tall and he even looks down a bit so knowing he had to overcome some shyness as a kid is not surprising. He obviously overcame it and can be an extroverted performer."
When Styles accepted his award for Best Pop Solo Performance, he "touched and held the Grammy" then put it down and continued his speech. Again, this was most likely his subtle way of conveying to the audience that he was trying to "be humble."
"Harry Styles delivered his acceptance speech in a way where his body language shows a simpleness, sensitivity, and almost like he wanted to be in conversation with a small intimate group. Harry used open palms and extended his hands during some thanks reinforcing how grateful he was to who he thanked," Cohen explained, adding that "there were no dramatic gestures and he is about trying to make everyone feel important and not always just be front and center."
This shouldn't come as a shock, though, as Harry Styles has had a reputation of being one of the most humble A-listers in the business for years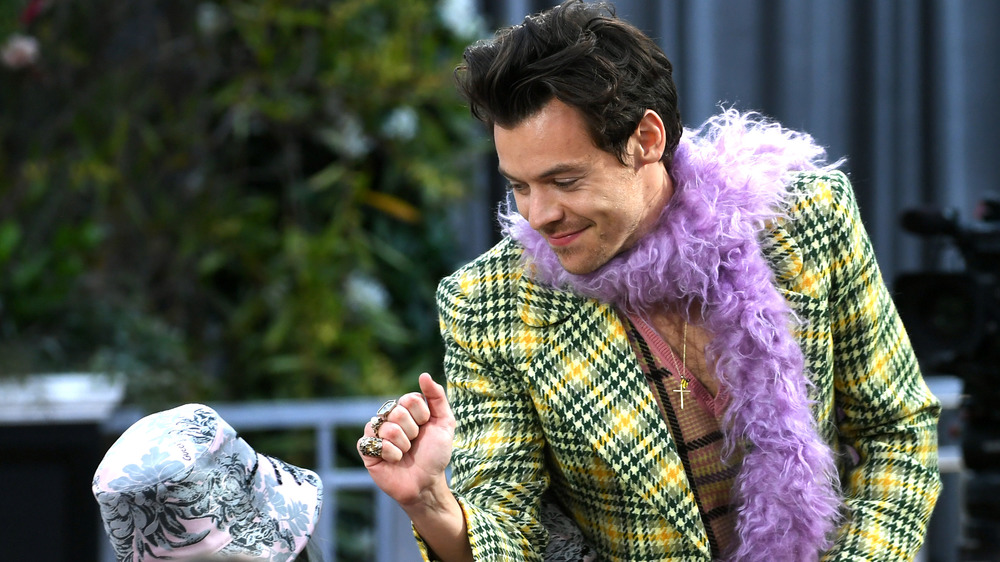 Kevin Winter/Getty Images
"It was a pleasure to meet Harry. He is a wonderful young lad and so grounded and down to earth," Styles' tattoo artist Kevin Paul told Press Party. "I've worked with a lot of people and I find it's the ones that haven't had much success that are usually very hard to get on with, and it was refreshing that someone as big as Harry was so humble."
If anything, Harry Styles' first-ever Grammys acceptance speech solidified the fact that he's one of Hollywood's most down-to-earth celebs. "Harry Styles wants to be understood, liked, and not come across as arrogant," Cohen shared. "He uses his body language to try to communicate humbleness as much as that is reasonably possible for a superstar like him."
Congrats to Harry Styles and the rest of the winners and nominees at the 2021 Grammy Awards!