The Special Meaning Behind Annie Murphy's Tattoo Of A Major Hollywood Star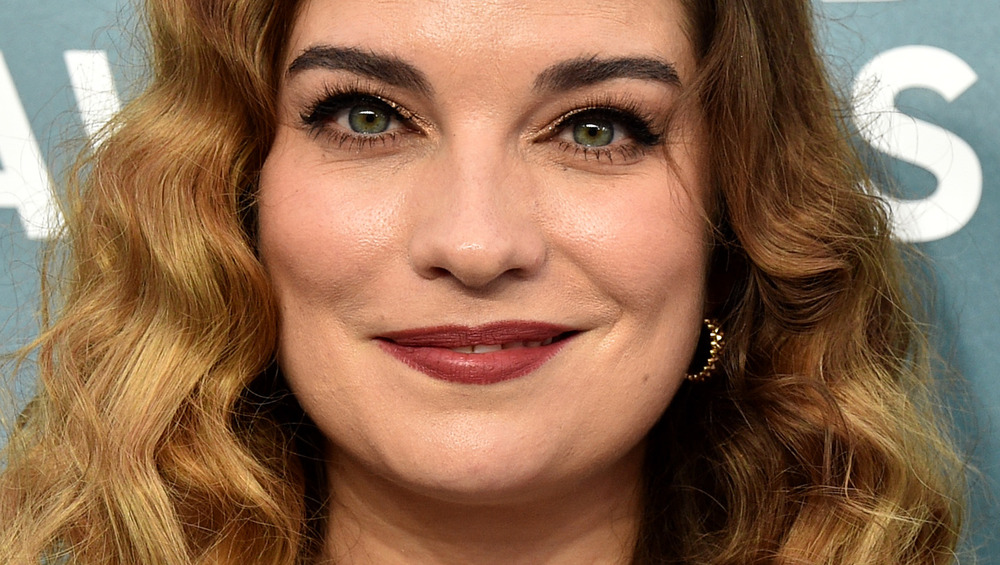 Gregg Deguire/Getty Images
Annie Murphy is having a major moment right now. It was just announced that the Schitt's Creek Emmy-winning actress is going to join season two of Netflix's series Russian Doll (via Deadline). And the trailer for her upcoming AMC comedy series Kevin Can F**k Himself just dropped online (via EW). 
This stream of success comes after a period of time in Murphy's life that she sarcastically described to Deadline as "a barrel of laughs." Before landing her iconic role of Alexis Rose, Murphy said she "hadn't worked in about two years, [her] apartment in Toronto burned down and [she] had very little money in the bank." After deciding that was a sign from the universe to quit acting all together, she got the audition for Schitt's Creek.
Not only did she get cast, but Murphy then got to star alongside the amazing Eugene Levy and Catherine O'Hara for six seasons. She calls Levy and O'Hara two of her "idols" (via Deadline), but there's one more Hollywood icon who Murphy loves so much that she even got a tattoo of him — Jimmy Stewart.
Annie Murphy has a silhouette tattoo of the late Jimmy Stewart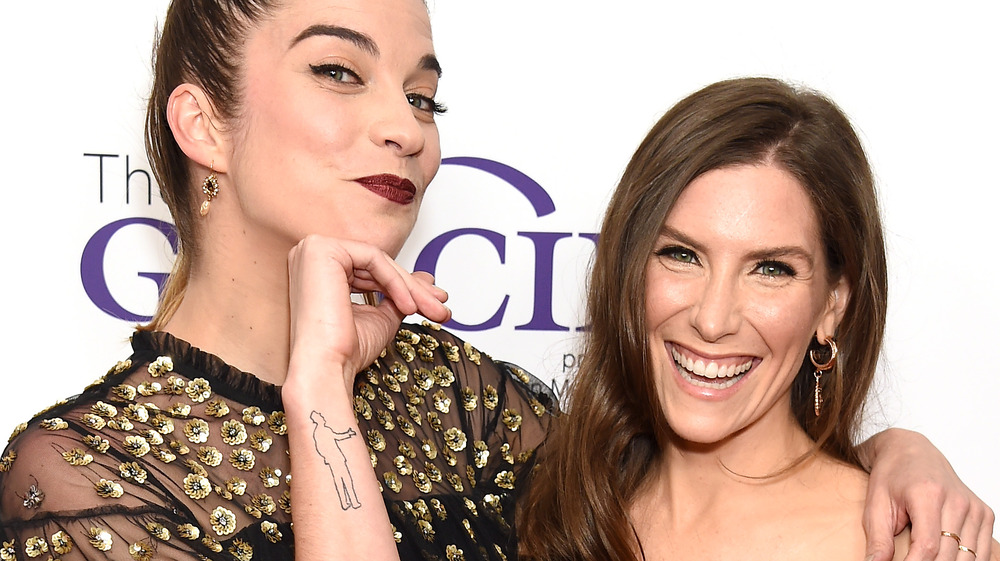 Gregg Deguire/Getty Images
On her right arm, Annie Murphy has a tattoo of the late actor Jimmy Stewart. Just by looking at the silhouette design, at first glance, you may not know that it's the It's A Wonderful Life actor. However, in a CBC Arts studio interview, Murphy revealed that the tattoo is in fact an homage to Jimmy Stewart in the movie Harvey. As Murphy explains, there's "this kindness and this love that kind of radiates from Jimmy Stewart as he plays" his part in the movie that she takes inspiration from. 
According to PopSugar, Murphy got a bit teary-eyed talking about her love of the late Hollywood actor. She even admitted in her CBC Arts interview that if she ever has "a bit of a problem with crying," all she needs to do is talk about her love of Jimmy Stewart. She even admitted that he "has one of the most beautiful, kind expressive faces [she's] ever laid eyes on," so it's a good thing he's immortalized forever on her wrist.