The Truth About Lisa Vanderpump And Kyle Richards' Relationship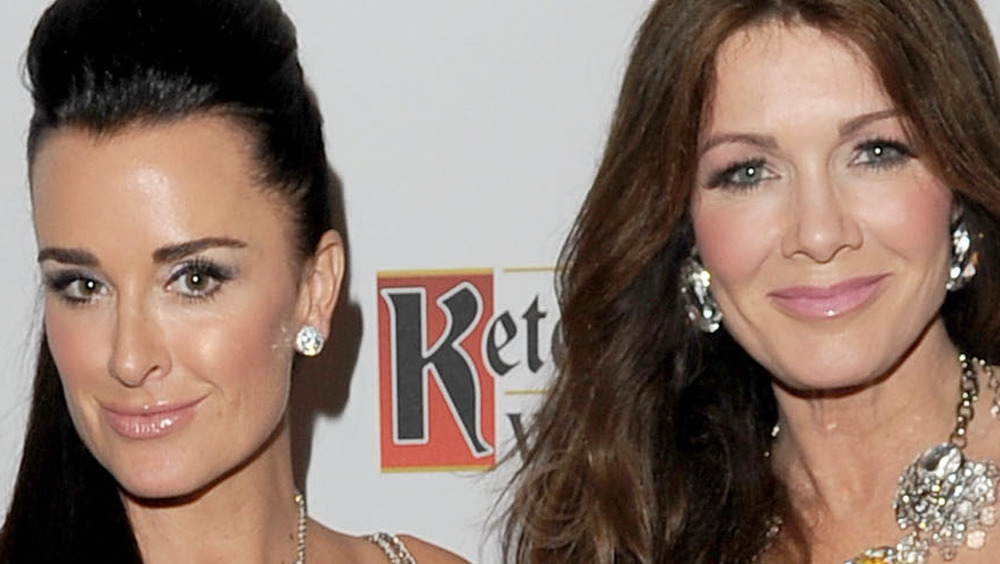 Jason Merritt/term/Getty Images
Out of all the Real Housewives of Beverly Hills OGs, Lisa Vanderpump and Kyle Richards were arguably the closest friends on the series. While other original housewives came and went, both Vanderpump and Richards remained full-time cast members until season 9, when their relationship imploded over an argument about "Puppy Gate."
As a refresher, fellow castmate Dorit Kemsely adopted a rescue from The Vanderpump Dog Foundation and it ended up at a shelter after nipping at her young children, per People. But the real drama began when all the women, including Kyle, became suspicious when Radar Online ran a story about the subject at a time when no one other than the cast members were aware of the situation. They agreed that Lisa had likely leaked the story to jump in front of the situation and make herself look good.
As diehard RHOBH fans may recall, this isn't the first time Lisa has been accused by a castmate of using her connections at Radar Online. In the season 2 reunion, Adrienne Maloof accused Lisa of selling stories to the outlet which led to a heated argument that ended their once-close friendship.
After the publication of the Puppy Gate story, Kyle confronted Lisa at the latter's home, Villa Rosa, in the season 9 episode aptly titled "Showdown at Villa Rosa." Lisa swore on the lives of her children and her beloved dog Giggy that she hadn't given the story to Radar Online (via Vulture).
The argument escalated and the former BFFs no longer speak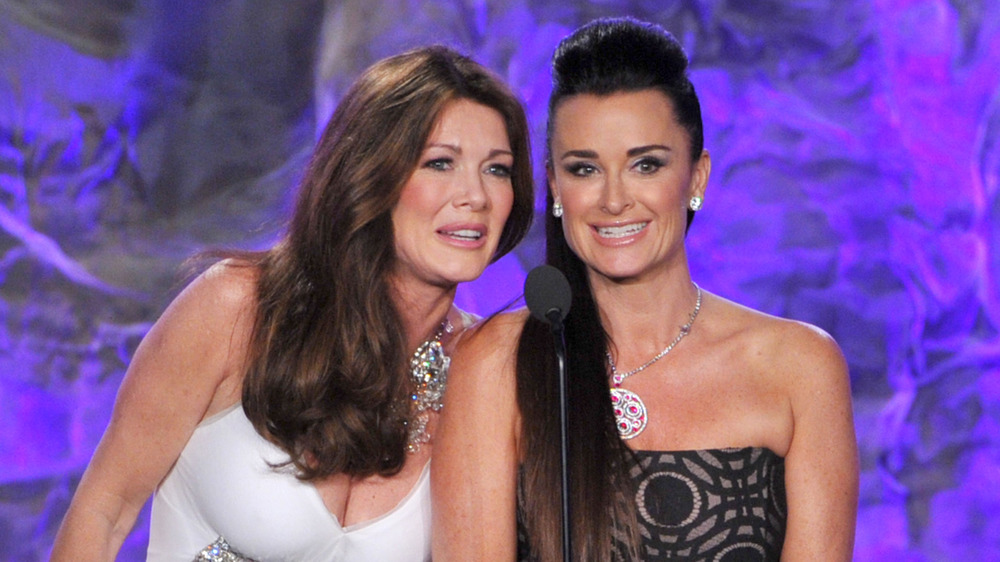 Kevin Winter/Getty Images
Kyle remained unconvinced and the argument grew increasingly heated. It ended with Lisa and her husband, Todd, throwing her out of Villa Rosa. Lisa didn't film with the cast for the rest of the season and skipped the season 9 reunion, announcing that she was done with the series (via E!).
Kyle Richards and Lisa Vanderpump haven't reconciled. Per Heavy, they've run into each other a few times. "[Kyle] always runs up to me and she always goes, 'Hi, how are you?' And I go, 'Good,'" Vanderpump said during an appearance on The Skinny Confidential Him & Her Podcast. "But I think when somebody doesn't have good intention for you, where does that leave a friendship? I want friends around me that have good intention for me" (via Monsters & Critics). Heavy also noted that Kyle had admitted to hiding when she saw Lisa at Neiman Marcus to avoid an awkward interaction.
Season 10 found Kyle at odds with nearly all of her castmates — and Vanderpump took the opportunity to throw some shade. "Trying to think of one time anyone defended me," Kyle tweeted during an episode on May 20, 2020. "Like maybe now would be a good time Rinna." Per US Weekly, a viewer wrote back: "Errr you did have a very good friend @LisaVanderpump but when she was mourning and going through a difficult time you all turned on her like a pack of wolves......" to which Vanderpump responded, "True dat."