The Best Earrings For Your Face Shape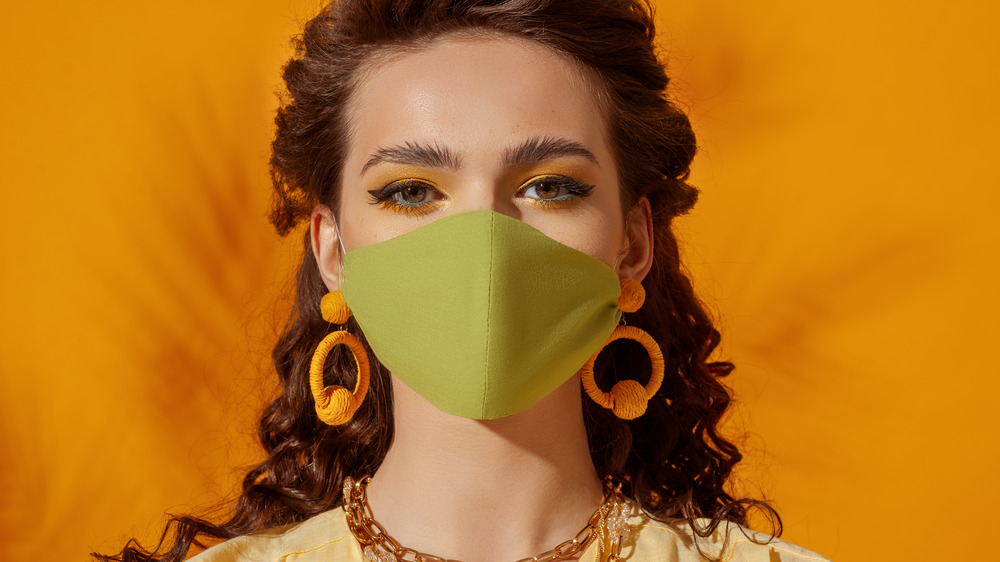 Shutterstock
More than ever, earrings are playing a key role in framing our faces since masks cover most of our features and a full face of makeup makes little sense. Getting new earrings might be as easy as choosing whatever looks pretty but if you start putting a little bit more thought into the process of purchasing accessories, they can be a game-changer. "The shape of your face matters and earrings are a great way to play with proportions," fashion and jewelry designer Justine Leconte explained in one of YouTube vlogs.
To embark on a journey of finding your perfect set of earrings, first you have to determine your face shape. There are six main types of face shapes but it's possible that your face doesn't fit these specific categories since everyone is different. Your face is considered square or round if your length and width are similar but if the length of your face is longer than the width, you might have an oval, rectangular, heart, or diamond face (via HelloGiggles). Choose whatever type most resembles your face and use it as a base to understand what kind of makeup and accessories suit you the best. Now that you know your face shape, what kind of earrings are the best for you?
Choosing the right earrings for your face shape will enhance your natural beauty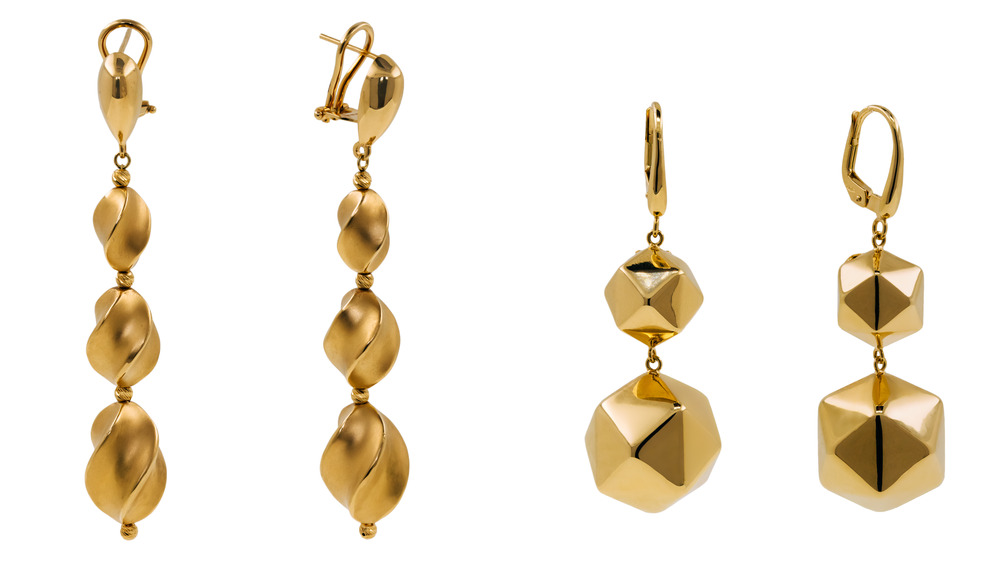 Shutterstock
Here are some earring recommendations to complement the most common face shapes and accentuate your natural beauty. Oval faces are the most versatile when it comes to choosing earrings. Any size, width and length will suit you. Long earrings will accentuate your vertical lines while short and wide earrings will broaden your face to create an equilibrium with your longer facial features. Further, studs will draw attention to your cheekbones (via Reader's Digest).
However, if you have a rounded face you want to stay away from wide, rounded earrings. Instead, long and slender earrings are your best ally to add length and sharper lines to your rounded features (via Kay Jewelers). When it comes to square faces, hoops and medium-length earrings are a great choice to soften your facial angles especially in the jawline area. Rocking a stacked ear full of studs is also a great choice for square faces, according to accessories brand BaubleBar (via FabFitFun).
These type of earrings will suit heart and diamond face shapes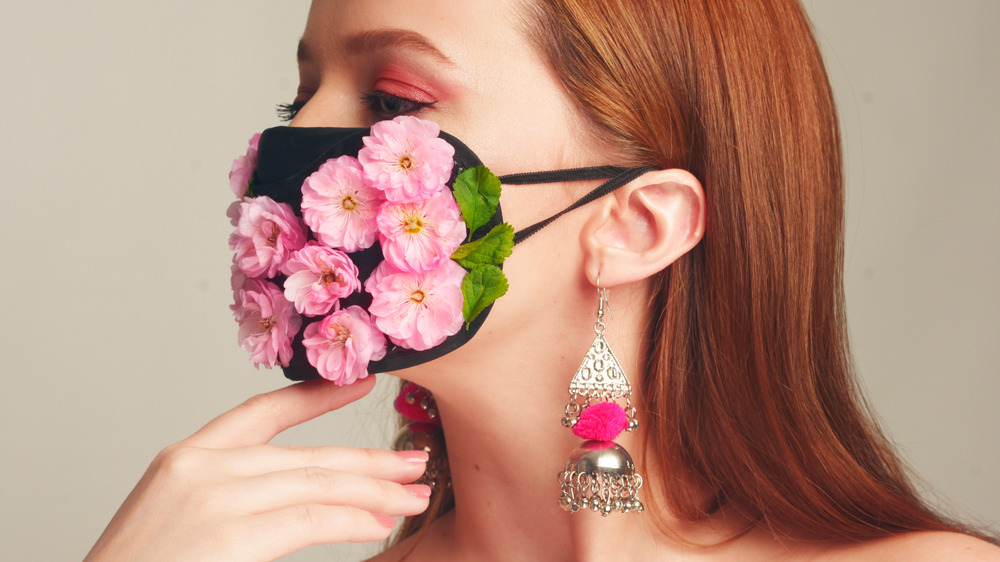 Shutterstock
Two other common face shapes are the heart and diamond, which have different earring recommendations from square and round face shapes. If you have a heart-shaped face, your upper facial area is larger than the lower part so teardrop earrings will balance the visual weight of your face. If you have a diamond-face shape, your cheekbone area is wider than your forehead and chin. Try wide dangling earrings as they will add movement to your face overall (via FabFitFun).
Leconte also says you can never go wrong with studs or small pearls or diamonds as they are a great choice for any type of face shape (via YouTube). Further, keep in mind these are only some recommendations to make your earring shopping experience easier but they aren't rules set in stone. Always go with whatever makes you feel comfortable and the best version of yourself.