Here's What Chris Stapleton's Starting Over Really Means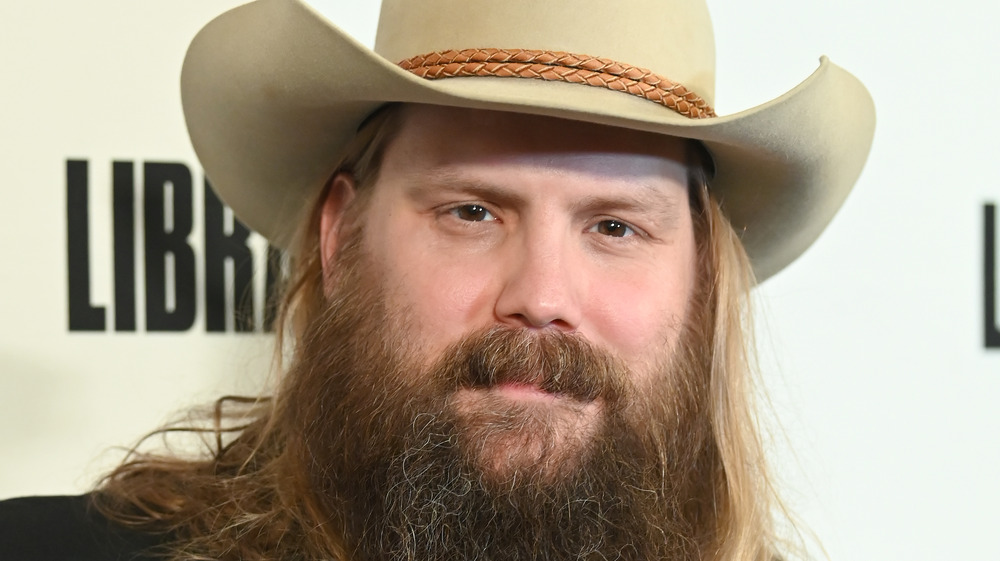 Shannon Finney/Getty Images
"Tennessee Whiskey" singer Chris Stapleton has already had an impressive career. 
In 2016, he took home two Grammys for Country Album Of The Year and Country Solo Performance. That same year, he won five Country Music Association Awards including the top prizes Male Vocalist of the Year, Album of the Year, and Song of the Year. Since that impressive year, Stapleton has gone on to receive much more critical acclaim and has continued to release songs that his fans adore.
In 2020, Stapleton released the song "Starting Over" as his lead single off his fourth studio album of the same name. The album debuted at No. 1 on Billboard's country charts, making this Stapleton's fourth No. 1 album on the Top Country Albums chart, via Billboard. The "Starting Over" single peaked at the No. 6 spot on the Billboard US Country Airplay chart. Stapleton wrote the song with his former bandmate of The SteelDrivers Mike Henderson and features his wife Morgane Stapleton's vocals on the track. 
Chris Stapleton wrote "Starting Over" at a former bandmate's house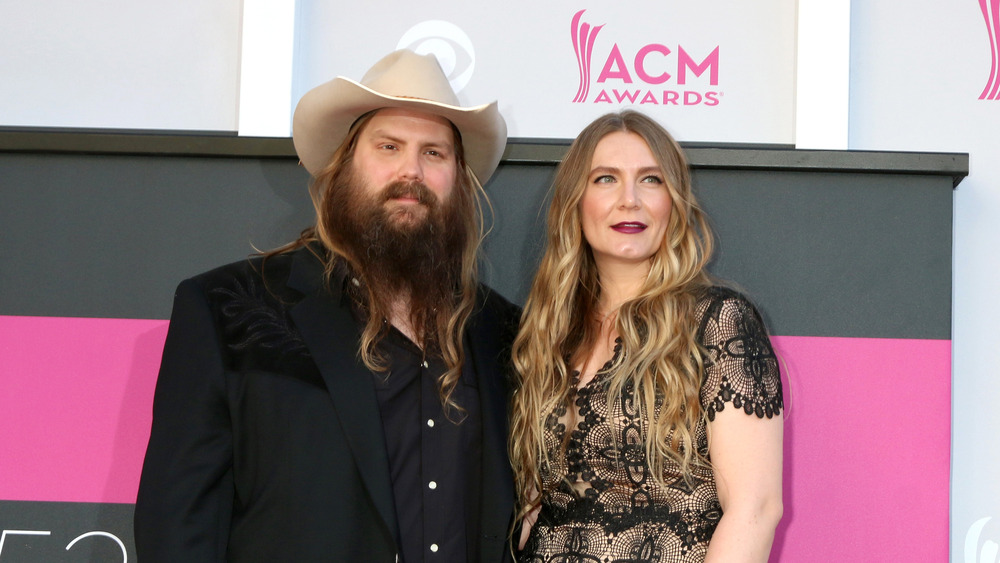 Shutterstock
"Starting Over" is about creating a fresh start with your partner and leaning on one another during the often difficult process. 
Chris Stapleton shared his songwriting process for the love song in an interview with Sounds Like Nashville. He explained that the pair wrote this song the same way as always: in a private area at Mike Henderson's house, around 8 p.m. in the evening, with cocktails in hand and conversations about life guiding the session. "In this particular conversation, I think when I walked in he was kind of thinking about how all of us in life there are times and things that happen in our lives," the singer explained. "Everybody goes through this where either by volunteering or by circumstance, you have to kind of start over. He was thinking a lot about that."
He added that they also spoke about their wives and how much they appreciate them. Chris recalled, "We were talking about our wives a little bit and how kind of having that partner and that somebody to walk through life with in that way made those times hopeful and not desperate." Fans of the song can agree Chris' wife Morgane Stapleton shines through on this track, especially when the pair performs the song together live. With lyrics such as "Wherever we are is where I wanna be" and "I can be your penny, you can be my four-leaf clover," his devotion is undeniable.