The Truth About Sofia Carson's Real Name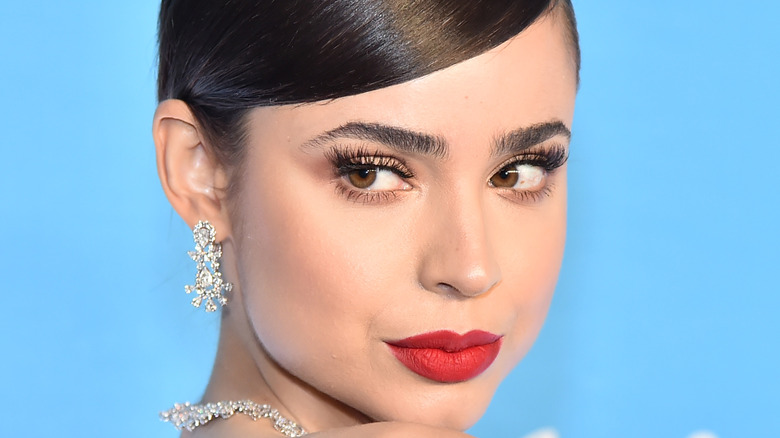 Theo Wargo/Getty Images
Actress Sofia Carson shot to fame as Evie in Disney's insanely popular film series "The Descendants" before moving into more adult fare including shows "Pretty Little Liars: The Perfectionists" and "Famous in Love" as well as movies such as "Songbird" alongside "Riverdale" star KJ Apa (via IMDb). 
Carson is also an established singer, releasing her debut single "Rotten to the Core" in 2015, off the "Descendants" original sound track. She's a talented multi-hyphenated babe, no doubt.
The Disney star grew up in Miami, Florida, describing the area to Teen Vogue as "such a melting pot." As Carson advised, "Every single one of my friends was from a different part of the world. Their parents were from different parts of the world. So I grew up in this bubble within the United States that was so international, so global and social, with so many cultures and languages." Her bicultural upbringing meant everything to Carson, even influencing her professional name change.
Sofia continues to pay homage to her heritage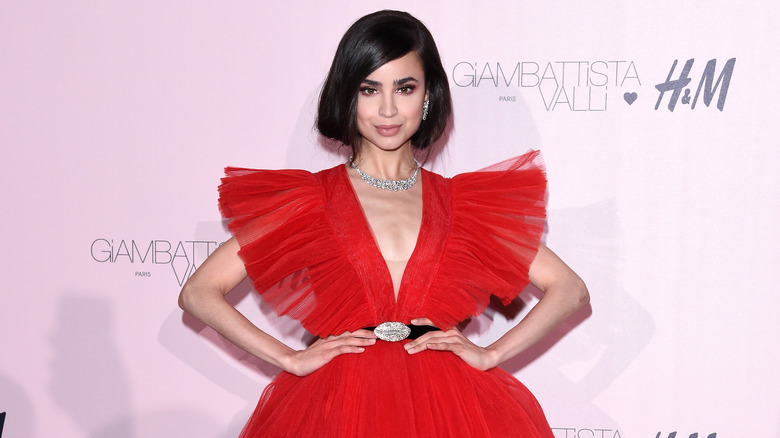 Stefania M. D'alessandro/Getty Images
As Last.fm notes, Sofia Carson was actually born Sofía Daccarett Char. She's related to the well known Char family, Colombian politicians and businesspeople, as the actress confirmed in an interview with the Lansing State Journal. 
Both of Carson's parents were born in Colombia and, although she grew up in Florida, the Disney star's heritage was always a huge part of her life with the family even spending Christmases in Colombia each year. Likewise, Carson grew up speaking both English and Spanish at home (she can also sing in both). Carson is the singer's mother's maiden name, so she's still got a strong connection to her family regardless. 
It remains unclear why the actress and singer opted to change her name, however it may simply be a case of "Sofia Carson" sounding snappier, or even being slightly easier to pronounce. Carson remains incredibly close to her Colombian heritage, gushing to Teen Vogue about the work she does there as a UNICEF ambassador. "Not only do I get to wake up every single day and do what I love, but I have this incredible, remarkable, powerful platform," she enthused, acknowledging, "It has been the greatest honor of my life to work with [UNICEF]... and to do everything I can to help in their fight to protect the rights of children."