Here's What Alex Trebek's Wife Said In Her First Interview Since His Death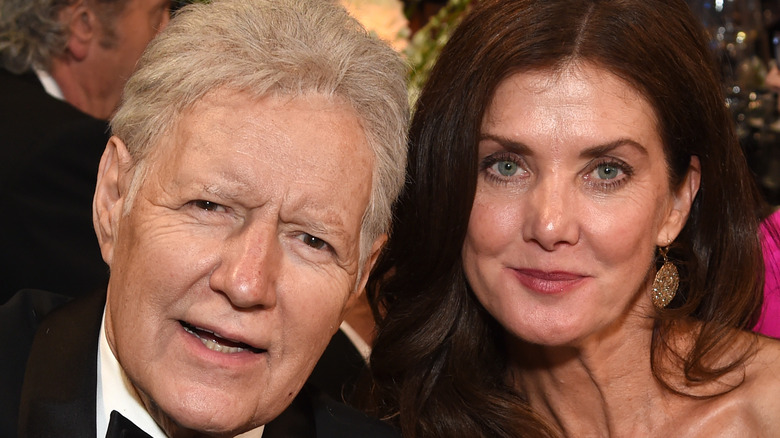 Michael Kovac/Getty Images
It is hard to believe it has been six months since the beloved "Jeopardy!" host Alex Trebek died. Shortly after his passing, his wife of 30 years, Jean, shared a brief statement expressing her gratitude to fans, noting in part, "Your expressions have truly touched our hearts. Thank you so very, very much."
But since November of last year, Trebek hasn't talked publicly about her husband. Until now. In a new interview — her first since her husband died of stage four pancreatic cancer — Trebek talked to NBC's Savannah Guthrie about how she has been doing without Alex by her side.
"I think right now, talking with you, I'm good. You know? I'm good. I absolutely have moments of waves of grief that just come over me, I miss him a lot," she heartbreakingly shared (via USA Today).
In addition to opening up about her struggles, Trebek also had a positive message to share with fans.
Jean Trebek talks about a silver lining of Alex's illness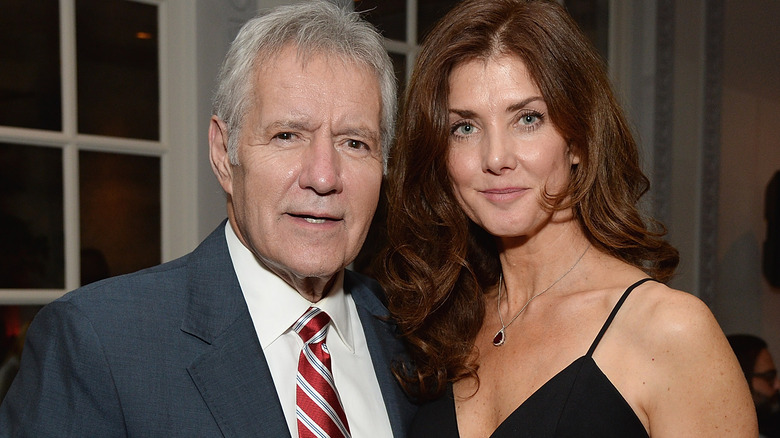 Michael Kovac/Getty Images
Much like her husband, Jean Trebek sees the bright side of things. As the philanthropist told Savannah Guthrie in the interview about Alex, "I think one of the beautiful things, the blessings that came, if you can call it a blessing, was that he got to really see the outpouring of love and admiration that he gave to the world" (via People).
She continued, "And some people just, you know, you don't see that while you're still embodied, you don't get to really witness all the love that people feel for you."
Ultimately, Trebek notes that in the end, seeing and feeling all of that was love was "a huge inspiration" for the quizmaster, who was such an institution on "Jeopardy!" that he is yet to be replaced, with temporary guest hosts like Katie Couric, Mayim Bialik, LeVar Burton, and Aaron Rodgers filling in for now.