Tattoo Artists Are Tired Of Seeing These Clichéd Designs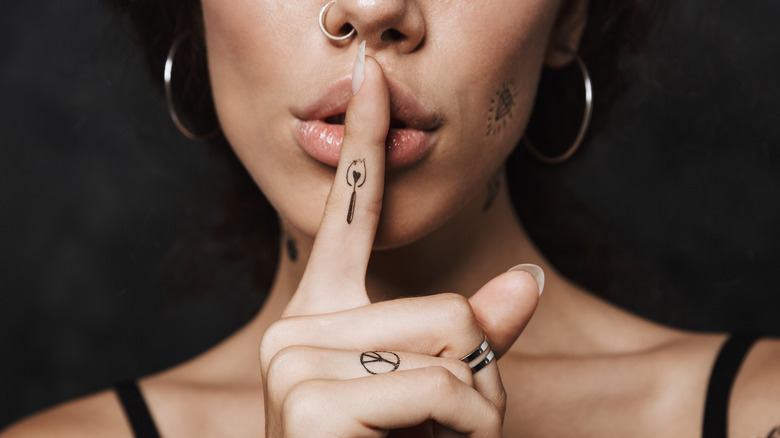 Shutterstock
Today, tattoos are big business. According to Ipsos research, three in 10 of us have been inked at least once, and everyone from Jennifer Lawrence to Whoopi Goldberg (and some of her fellow "The View" co-hosts) sport various designs. The woman who served you at the store yesterday had one on her arm, and the guy opposite you at the gym had some on his legs. They've got a fascinating history, but they're everywhere now, and you can get pretty much anything you like tattooed on your body for the rest of your life, from a dainty flower in black and white to a huge, multi-colored full-torso piece. 
However, there are some designs that crop up time and time again, and — let's face it — tattoo artists are getting a little tired of doing the same old tattoos. If you want to stand out from the crowd, which clichéd tattoos should you steer clear from? We take a look here.
The clichéd designs you'll want to miss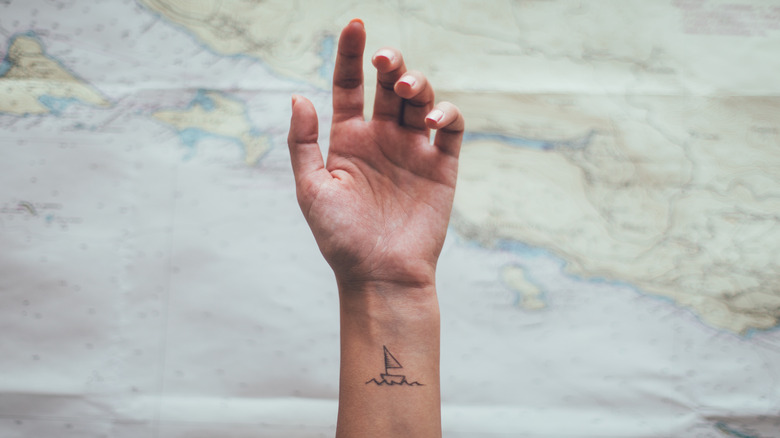 Shutterstock
If you're a huge fan of a particular series, musician, or work, you might want to show your appreciation by getting some ink. It could be a great idea, and some people have honored a favorite celebrity, TV series, or movie perfectly, with the right tattoo.
However, some are overdone. For example, there are hundreds of Harry Potter fans with Deathly Hallows tattoos (via HelloGiggles). That's perhaps unsurprising — after all, it's one of the most popular franchises in media history (via CNBC). Yet, there are plenty of Potter-inspired designs that are a little more unique.
As well as pop culture, many people take inspiration from the world around us. Speaking to Insider, tattoo artist Kelly Kapowski revealed she does "a lot of mountains and trees ... Wave tattoos are also a popular choice." She also does plenty of floral designs, while insects are currently quite popular, too.
Little, minimalist tattoos are also a popular choice at the moment. Remember those hipster mustache finger tattoos from the early 2010s? They might not be as hot anymore, but things like infinity symbols, hearts, and even random dots and lines are frequently requested, and often on fingers. Tattoo artist Stefan Dinu told The Independent that he "would like all tattoo enthusiasts to stop requesting finger and hand tattoos as their first tattoo," while many artists actually refuse to tattoo hands altogether.