Khloé Kardashian's Bold Move Hints At Her Relationship Status With Tristan Thompson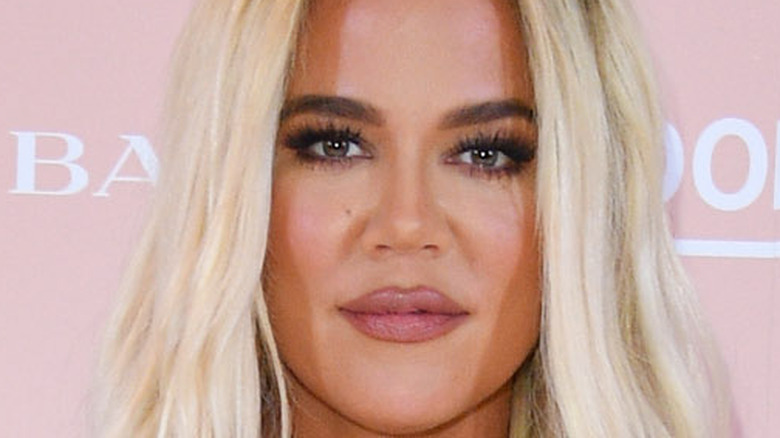 George Pimentel/Getty Images
Khloé Kardashian and Tristan Thompson's relationship has been plagued with drama for years. The couple was first romantically linked in 2016. Later that year they confirmed their relationship by making it Instagram official (via Insider). The duo appeared to be going strong and in early 2017 Kardashian spoke out about her love for the NBA player. "I think when you're in love you definitely feel happy and healthy too. I like that my relationship is very normal and doesn't need to be so publicized all the time," she wrote in a blog post. In the fall of 2017, the couple announced that they were having a baby girl. When Kardashian was nine months pregnant with their daughter Thompson was filmed and photographed kissing another woman.
The couple tried to work through their issues, but months after their daughter True was born the reality star opted to move back to California to be near her family. Although the pair ended up reconciling, it wasn't long before cheating allegations surfaced again. In February 2019, Thompson was accused of cheating on Kardashian with family friend Jordyn Woods. Kardashian and Thompson appeared to be done for good until they decided to quarantine together in early 2020. By the summer of 2020 sources revealed that the couple was giving their relationship yet another try. Since that time, they've reportedly been doing well. That is until Instagram model Sydney Chase claimed she'd been intimate with Thompson behind Kardashian's back.
Did Khloé and Tristan split again?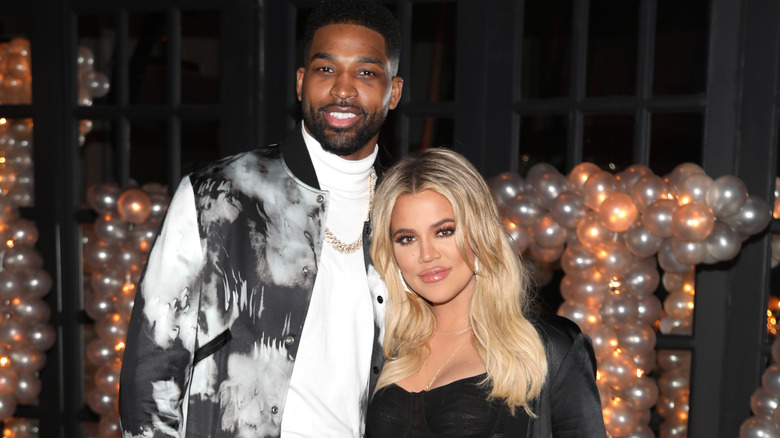 Jerritt Clark/Getty Images
Page Six reports that Sydney Chase dropped another cheating bombshell about Tristan Thompson during an interview with the "No Jumper" podcast in April. The model revealed that she had a fling with the NBA star, and that he had told her that he was no longer dating Khloé Kardashian. "He told me he was not in a relationship anymore, so I said OK. We talked, we hung out multiple times, we went out together, everything," Chase claimed, adding that she dropped Thompson when she learned the truth. "It happened, and then I found out he was not single, and I cut him off," she said.
Although Kardashian hasn't spoken publicly about the latest round of cheating allegations, she did make a bold statement that could be a hint that she's so over Thompson's drama. The Daily Mail reports that the reality star was spotted without the large diamond ring that was gifted to her by Thompson after their latest reconciliation.
The teardrop-shaped sparkler has been a staple on Kardashian's wedding finger for months. However, during a recent video posted to her Instagram stories, her hand was very noticeably bare. Could this be Kardashian's way of telling the world she's done with Thompson? The Good American founder will likely speak on the subject in her own time. Until then, fans will be looking out for more clues that hint at Kardashian's future with Thompson.