The Truth About Nivine Jay, Ben Affleck's Alleged Match On A Dating App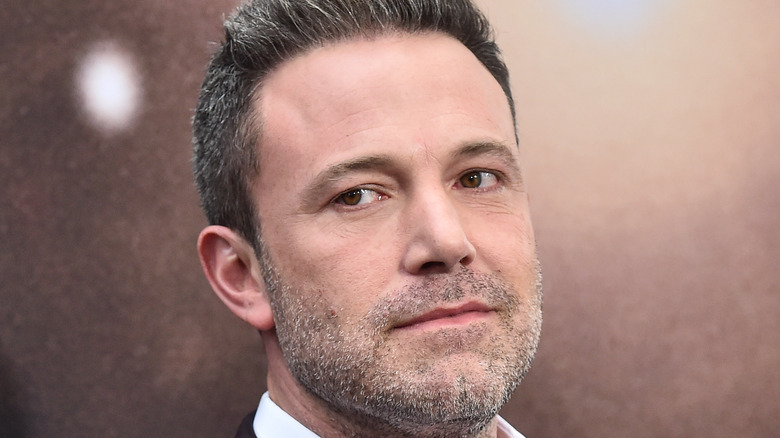 Shutterstock
We may receive a commission on purchases made from links.
Ben Affleck was at the center of a random-yet-hilarious social media story after influencer Nivine Jay claimed the actor matched with her on a dating site — and then followed her to Instagram to prove himself after she un-matched him because she thought the profile was fake. Affleck and Jay were each on exclusive dating site Raya, where famous types gather without worrying about running into the great unwashed masses. But even so, Jay couldn't quite believe it was really Affleck on the other end of the line. 
As she subsequently claimed in a May TikTok video, the "Justice League" star tracked her down on Instagram to send a video proving he was, in fact, who he claimed to be. In the selfie clip, Affleck wondered why Jay had ditched him, hilariously asserting, "It's me!" As People notes, the actor previously seemed to confirm he was on Raya in 2019. He's been linked to several high-profile women in the intervening years, but who exactly is Nivine Jay?
Nivine Jay is more than just an influencer
Although Nivine Jay has a significant social media following, she's also an established actor and author. Her book "Cry Baby" aims to take readers "on a journey through the five stages of grief that follows after an unexpected breakup between a twenty-something-year-old and the love of her life. ...Denial, Anger, Bargaining, Depression, and the long-awaited Acceptance stage." The tome is "a love story ending in the form of short poems." Jay's IMDb page, meanwhile, lists two roles, in movies "Space Juice" and "The Donut Split." It's unclear how long ago the influencer matched with Ben Affleck, but his most recent relationship was with fellow actor Ana de Armas (they split in January).
However, following his ex Jennifer Lopez's breakup with fiancé Alex Rodriguez, Affleck and Lopez have been linked once again — much to the delight of fans who never gave up on them. Affleck gushed about Lopez in the May issue of InStyle, describing her as "the hardest-working person I've come across in this business." 
"She has great talent, but she has also worked very hard for her success, and I'm so happy for her that she seems, at long last, to be getting the credit she deserves," he said. Page Six reports the exes have been seeing a lot of each other since Lopez split from Rodriguez. We'll have to wait and see where it goes, but Bennifer stans seem to have reason to be hopeful.