Post Malone Net Worth: How Much Is The Famous Rapper Worth?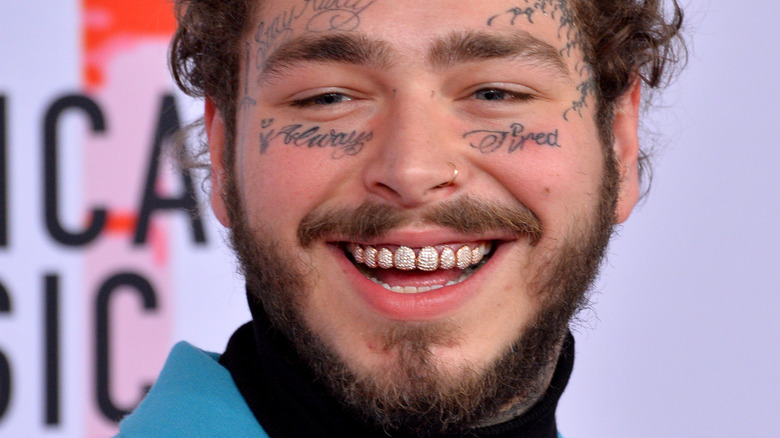 Shutterstock
Post Malone is up for Top Billboard 200 Artist this year at the Billboard Music Awards. The rapper led with the most nominees at last year's award show, according to Billboard, with 16 nominations in 15 categories. The "Circles" singer was also up for three awards at the 63rd Annual Grammy Awards, including Album of the Year for his album "Hollywood's Bleeding," but lost to Taylor Swift's "Folklore." 
Despite the losses, Post Malone is still having a great year. It was just announced that the rapper will be joining Billie Eilish and Megan Thee Stallion to headline the 10th anniversary Governors Ball music fest in September (via Gothamist). The event that will take place at Citi Field this year instead of Randall's Island is one of the first major music events planned after so many shows were canceled, due to the ongoing COVID-19 pandemic. 
Back in April 2020, Post Malone performed at a COVID-19 fundraiser concert where he dropped hints of a new album, according to Hollywood Life. "Hollywood's Bleeding" was the last album to come out from Post Malone in 2019, so it's been two years and fans are eagerly awaiting for some new music.
Post Malone is reportedly working on two new albums this year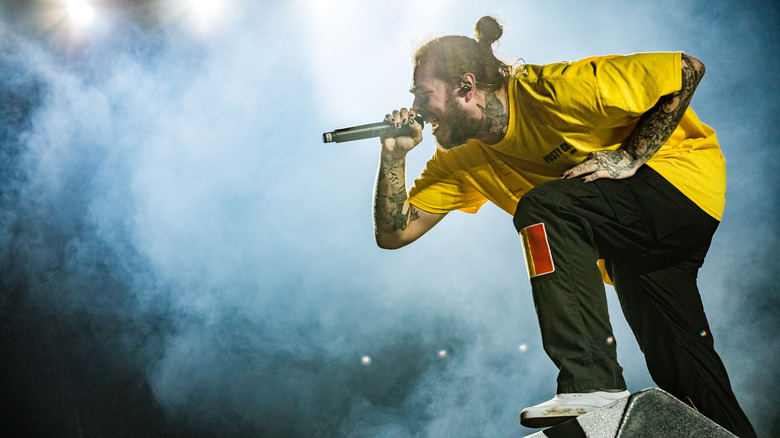 Shutterstock
It's not just the fans. Post Malone is also eager to release new music. In fact, it's been rumored that the rapper might be releasing two albums in 2021. The artist's first ever double album would be exciting for both his fans and his bank account. According to Groove Wallet, Post Malone gains a majority of his net worth from his album sales. They've estimated him to have about a $14 million net worth, but that is significantly less than what Celebrity Net Worth has estimated. Their numbers are around $30 million. 
Whether it's $14 million or $30 million, Post Malone is still a multi-millionaire. With that money, he could retire and live a life of luxury, but he's not in it for the money. Hollywood Life also reported that when Post Malone dropped hints of an upcoming album, he said he was "really f****** excited for it." And the new music could be coming "sooner than u think," according to his manager's Instagram. Post Malone's fourth album will probably be out just in time for all your summer pool parties and backyard BBQs, and it's sure to "uplift people's spirits," according to Complex.