Body Language Expert Explains Elon Musk's Impact On SNL - Exclusive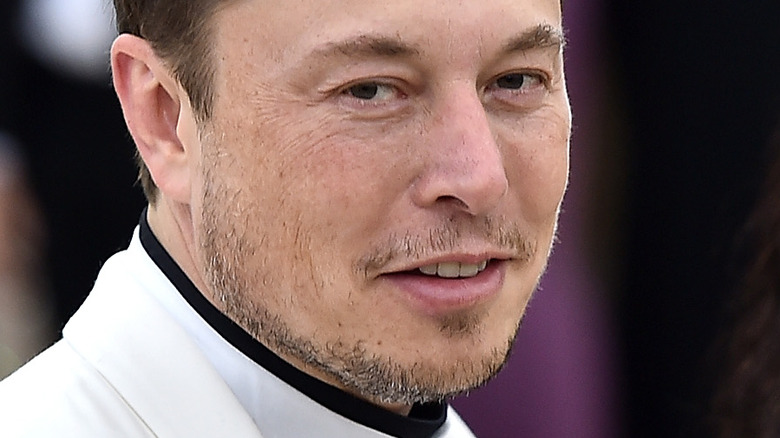 Getty Images
Despite being dubbed an "odd choice" by CNN, CEO of Tesla, Elon Musk, took over hosting duties for NBC's sketch comedy show "Saturday Night Live" on Saturday. "SNL" is most known for having entertainers and athletes with the occasional politician as their host, but Musk was definitely the first billionaire carmaker and aerospace manufacturer to take over Studio 8H. In his opening monologue, Musk even revealed he was the "first person with Asperger's to host" the show. However, Vulture claims that may not be necessarily true and is "a heinous act of Dan Aykroyd erasure." 
Whether he was the first or not, body language expert Jess Ponce III revealed exclusively to The List that "Elon Musk delivered this announcement with charm, wit, and composure." Ponce, who also happens to be a media coach, international personal branding expert, and author of "A.W.E.S.O.M.E," noticed that Musk stood in a "base pose" similar to what you would see on "entertainment news magazine shows." He had hands "in front of him, between his waist and chest, in diamond shape" as he looked at the camera. Ponce did notice that "his eyes briefly gazed off to the side," but you could tell he was "fully engaged" and "having fun." 
This was definitely a feat for someone with a neurological disorder that, according to Ponce, impacts "the way you [engage] others" by affecting your "eye contact, your subtle use of language, and the appearance of your reactions."
Elon Musk was comfortable poking fun at himself on SNL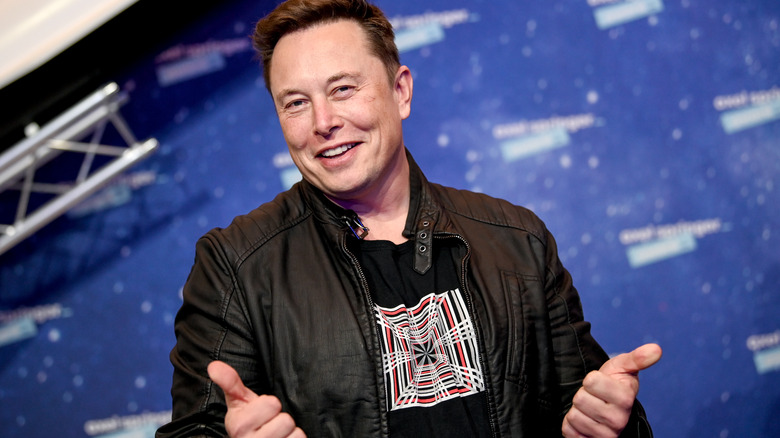 Pool/Getty Images
Elon Musk's appearance on "Saturday Night Live" was met with criticism and backlash as soon as it was announced (via Vox). But unlike his beloved Dogecoin cryptocurrency, which plummeted in price as soon as Musk hit the stage, the Tesla CEO managed to impress viewers with his ability to make fun of himself (via Reuters). Some moments of this, Ponce noted, was when Musk "poked at his marijuana use on Joe Rogan's podcast, the name of his son, and how others perceive him."
There was even a sweet moment in his monologue when Musk's mother was brought onstage with him, and Ponce noticed, "It subtly brought out the little boy in him." It was a touching tribute for Mother's Day, which ended with another dig at Musk, who said he was going to give his mother Dogecoin as her present (via CNN). Overall, it was a show better than expected. Even Ponce admitted, "As a media and communications consultant, I know it's not easy to put yourself out there," but with Musk's performance, "you would never know that communication was an issue. He showed up and delivered in a seemingly very authentic way."