Why Lizzo Just Broke Down In Tears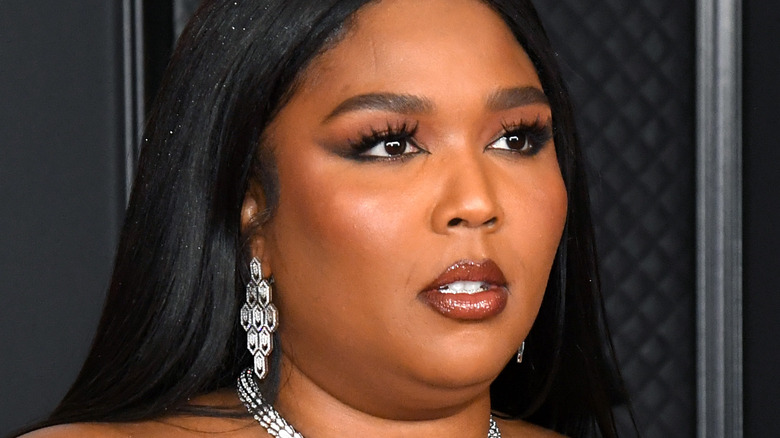 Kevin Mazur/Getty Images
Lizzo is fast becoming one of the best follows on TikTok. When she's not sharing flirty drunken messages to actor Chris Evans, the pop star is using her mega-platform to preach body positivity. In a recent clip, Lizzo opined, "I just wanted to say I've seen a few of these videos about, you know, fat girls who eat healthy and stay active but can't seem to lose weight." She added how important it is that those videos "show that every single body is different and how it functions is different." However, the singer is bothered by the body-shaming commentary that frequently pops up under such clips. 
She described those who criticize the featured women as "fake doctors," reasoning away why someone can't lose weight. "What if this is just my body?" Lizzo suggested, arguing, "Bodies are not all designed to be slim with a six-pack." Overall, the proud flautist wants her fans to love their bodies no matter what. Yet, although Lizzo is incredibly strong, she has her difficult moments, too, as evidenced by an emotional new clip.
Lizzo felt completely alone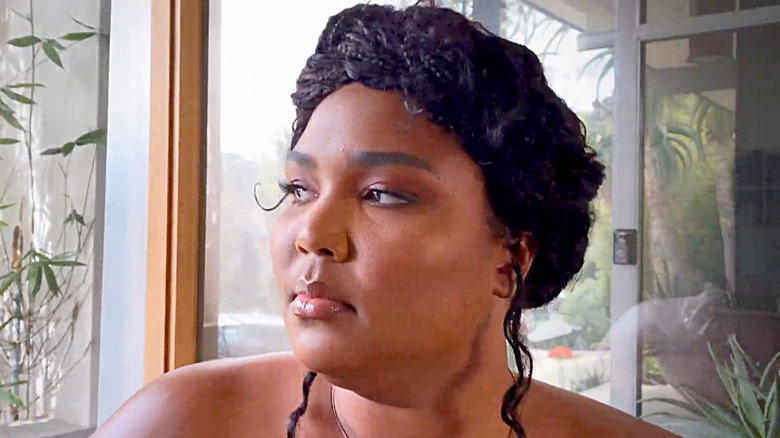 Getty Images/Getty Images
Taking to TikTok over the weekend, Lizzo shared a stripped-down video in a striped top, her hair pulled back off her face and no visible makeup, in which she confessed to feeling "like a burden on everyone." The singer then burst into tears in the middle of her kitchen, asking viewers whether they ever felt "annoying," and like "nobody cares about you." Lizzo wanted to rid herself of all negative feelings, especially because she has nobody to talk to about them. 
"I don't want to feel this way anymore. I want to feel like I do have someone to talk to and people do care about me," Lizzo revealed, before acknowledging, "I am loved. I'm not alone. That's how I want to feel, but I don't feel it." The beloved pop star then exclaimed she was "embarrassing" before ending the video.
Thankfully, in a follow-up clip, Lizzo confirmed she was feeling a lot better. "I had a really rough night and a very emotional morning just thinking about my relationships and life," she explained, adding, "You know how it is, it gets dark." Although the flautist did not mean to be so candid, she did not regret reaching out, describing TikTok as "one of those ways to feel perceived and seen and heard" and "really, really helpful." Lizzo then promised to indulge in some self-care, with a bath, a big mug of tea, and the filming of another of her super popular flute videos.