Inside Trace Cyrus' Relationship With Brenda Song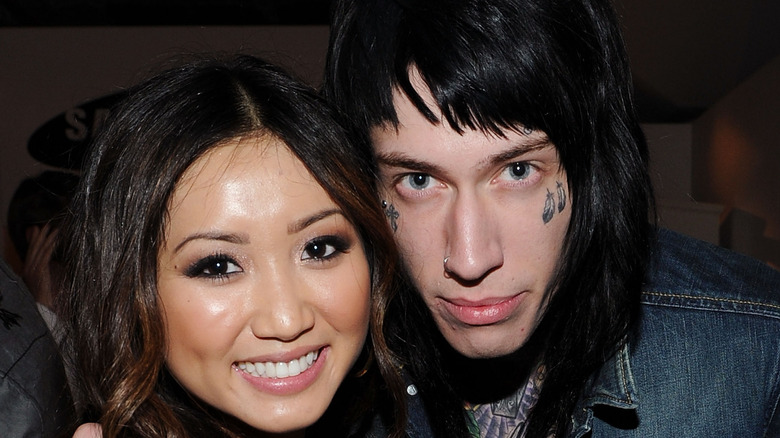 Michael Buckner/Getty Images
Trace Cyrus and Brenda Song are both well-known names in their own right. Brenda Song perhaps best known as London Tipton on the Disney Channel series "The Suite Life of Zack and Cody." After starring on "The Suite Life of Zack and Cody," she took on roles in shows and films like "The Social Network," "Secret Obsession," "New Girl," and "Dollface" (via IMDb). Song has been keeping busy in her personal life as well as her professional life, welcoming her first child, a son named Dakota, on April 5, 2021.
Trace Cyrus, who is probably most well-known as the brother of Miley Cyrus, is a musician. He was the guitarist and vocalist for Metro Station (you likely know their hit song "Shake It") and now, Ashland HIGH (via Wide Open Country).
It makes sense that when these two young stars got together, people took interest. According to the Daily News, the couple first appeared together in May of 2011, announcing their engagement not long after. But their relationship is hardly that simple.
Trace Cyrus and Brenda Song's relationship was quite rocky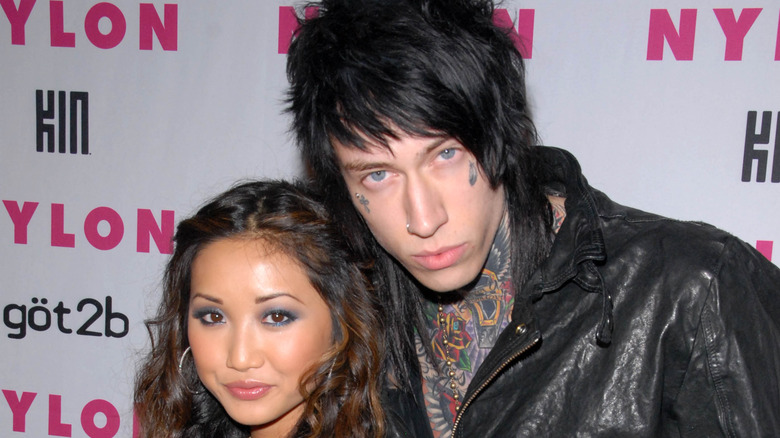 Shutterstock
Just over a year after they were first spotting together, Trace Cyrus and Brenda Song announced their split in June 2012 (via J-14). While fans assumed it was over between them, Cyrus and Song tried to work through things. 
A year after their initial breakup announcement, Cyrus began posting pictures with Brenda again. Some fans even noticed an engagement ring on Song's hand after an image of the pair at the movies surfaced online. The couple continued to tease fans for the next several years — Song deleted all photos of Cryus on her social profiles, but then images of them together would surface; breakups were announced, but then they were spotted together.
It was a whirlwind romance until 2017 when, according to PopSugar, it became clear that the couple had parted ways for good. Cyrus released a song about Song called "Brenda" the following year. PopSugar noted that, not long after parting ways with Cyrus, Song was seen with "Home Alone" star Macaulay Culkin; Song and Culkin have been together ever since.