Here's How Much Money Jana Kramer Is Paying Her Ex Mike Caussin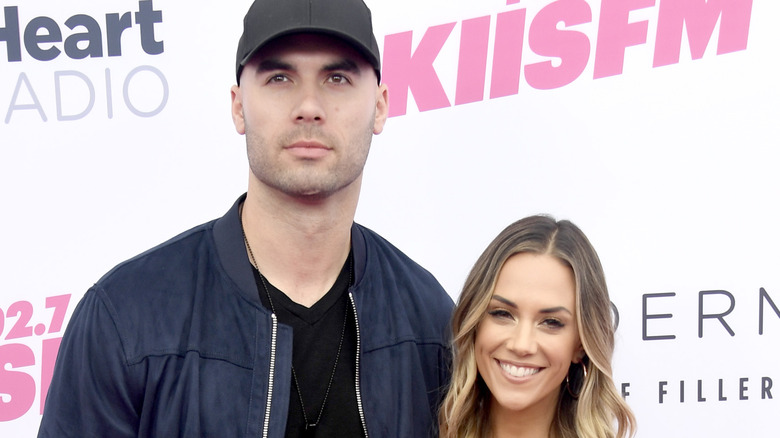 Frazer Harrison/Getty Images
Divorce is hard enough without going through it in the public eye. On April 21, actress and country music star Jana Kramer took to Instagram to announce that, after six years of marriage, she and husband Mike Caussin are calling it quits. According to People, the couple is divorcing due to cheating on Caussin's part, which is something they previously split over back in 2016. "He broke her trust again," an insider advised, noting, "After fighting for the marriage for so long, she's come to terms with the realization that his patterns were never going to change."
Kramer and Caussin remain focused on co-parenting their two children, Jolie Rae, 5, and Jace Joseph, 2. During a virtual appearance on "Extra" earlier this week, the "One Tree Hill" alum admitted, "He knew if this one thing happened, I was gone. He made his bed. I wish he would have thought of the family and all the work we did ... I hope he gets the help he wants and needs." Kramer is looking to the future and trying to accept what's happened but, judging by new reports about how much money she's going to owe her soon-to-be ex-husband, that might be slightly easier said than done.
Jana Kramer has agreed to an eye-watering settlement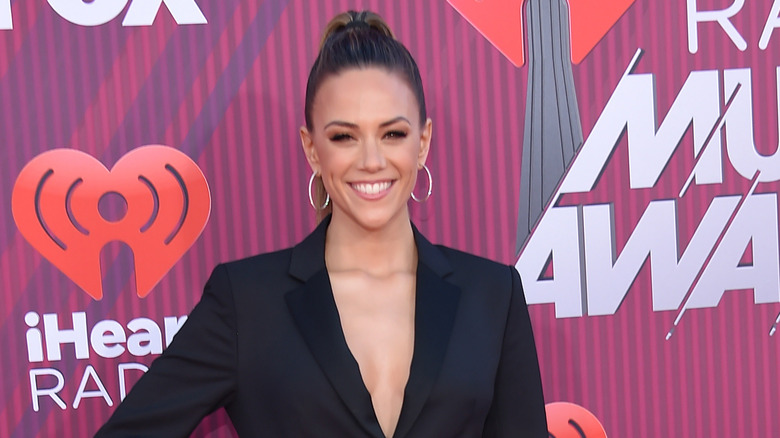 Shutterstock
The split doesn't seem particularly acrimonious, at least, with Jana Kramer reportedly taking possession of the house, while Mike Caussin will get the master bedroom and bar room furniture alongside his truck, desk, and dumbbells as per a marriage dissolution agreement reviewed by People. No alimony will be paid, and both parties will cover their own legal fees, with Kramer taking on any additional court costs. The biggest talking point of the agreement, without question, is the massive figure the "One Tree Hill" alum will pay her soon-to-be ex. She has agreed to a settlement worth a whopping $592,400 for any claims he may make on the marital estate. Us Weekly clarified the country star will pay $292,400 "immediately upon fully executing this agreement," followed by the remaining $300,000.
A postnuptial agreement was signed in November 2016, more than a year after the couple initially tied the knot in May 2015. They renewed their vows in 2017 despite the bump in the road the year before. Both parties will be awarded one of their two joint bank accounts, with Kramer retaining control of her businesses, Sophia Dog Inc. and Moms and Babes LLC. Although she is focused on moving forward, during a recent episode of her Whine Down podcast, Kramer admitted, "I'm just waiting for when they say it gets better but, in the meantime, it's definitely been hard." Kramer cited "inappropriate marital conduct, irreconcilable differences and adultery" in her divorce filing.