We Finally Know Who Will Be Replacing Ellen DeGeneres With Her Own Talk Show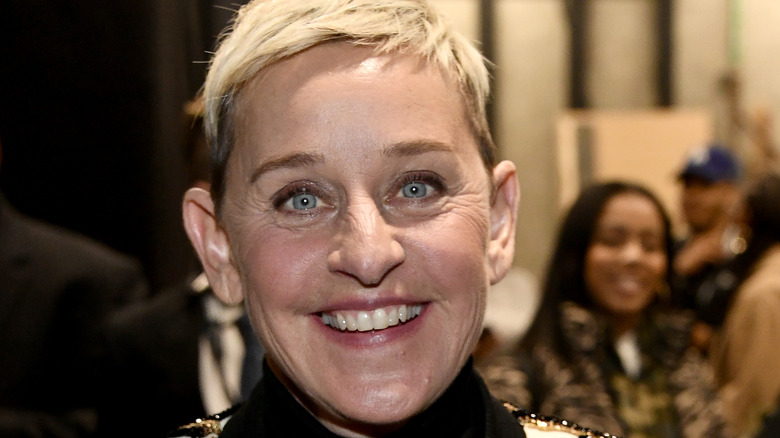 Frazer Harrison/Getty Images
Fans were shocked, although not entirely surprised, when longtime talk show host Ellen DeGeneres announced that the upcoming 19th season of "The Ellen DeGeneres Show" would be her last. Given the ongoing allegations of a toxic workplace by current and former employees, it was expected that she'd eventually step down from the long-running show, which first aired in 2003 (via IMDb). However, viewers weren't expecting the daytime talk show to end so soon. "It's sad that the show ends like this, but Ellen seems confident that she made the right decision," an insider told People. "After the toxic workplace allegations, the question was more when will [the show] end and not if it will end."
DeGeneres addressed her exit in an interview with The Hollywood Reporter, telling the outlet, "When you're a creative person, you constantly need to be challenged — and as great as this show is, and as fun as it is, it's just not a challenge anymore."
With DeGeneres leaving her own talk show in 2022, people everywhere have been speculating about who will take over once she exits daytime TV for good, and while names like Tiffany Haddish and Reese Witherspoon have been thrown around recently (via The Guardian), we now know which A-lister will replace Ellen come 2022.
Kelly Clarkson will replace Ellen DeGeneres in 2022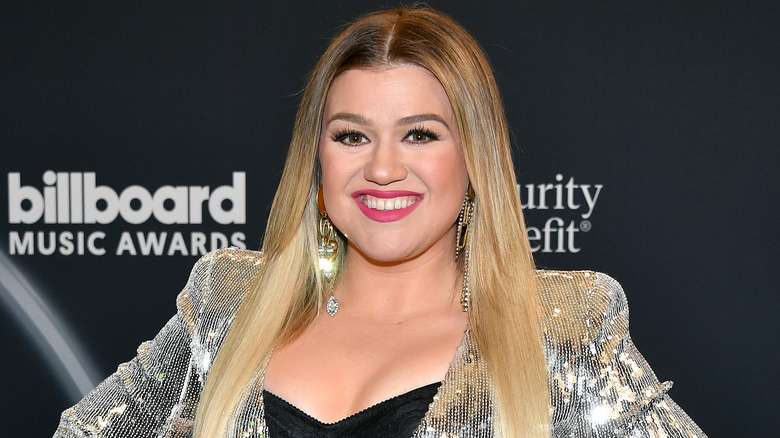 Amy Sussman/bbma2020/Getty Images
Kelly Clarkson, who currently hosts her own massively successful daytime talk show, "The Kelly Clarkson Show," will take the time slot from Ellen once the 19th season of "The Ellen DeGeneres Show" wraps. "We look forward to Ellen DeGeneres' 19th season paired with Kelly Clarkson for what is sure to be a blockbuster year," president of NBCUniversal Local, Valari Staab, told The Hollywood Reporter. "By 2022, 'The Kelly Clarkson Show' will be the star of our daytime entertainment schedules and an asset to our early afternoon newscasts."
Tracie Wilson, executive vice president of NBCUniversal Syndication Studios, added, "Kelly and our entire production team put their heart, intent, and incredible passion into making a show that resonates with people of all ages, cultures, and backgrounds. We're working on some big plans for Season 3 and are looking forward to becoming the premier show in daytime for years to come."
Fans couldn't contain their excitement on social media, with one Twitter user writing, "Kelly Clarkson is known to be genuinely kind. This is wonderful news." 
Another added, "She is really sweet and nice to her guests. It's what she deserves."