The Truth About Tyler Perry's Friendship With Meghan And Harry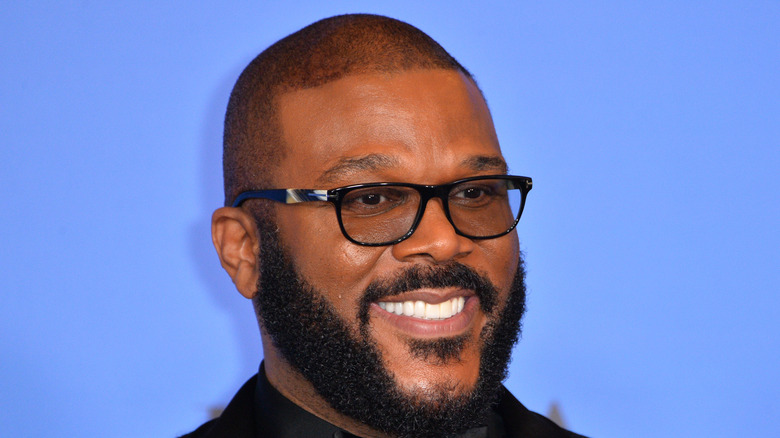 Shutterstock
When Meghan and Harry first exited the royal family, thereby committing the unholy sin of Megxit, and fled to North America, they didn't really have a plan. As the BBC notes, during their groundbreaking interview with Oprah Winfrey, the superstar couple advised they settled in Canada only for the COVID-19 pandemic to take hold, leaving them flailing for an exit yet again. The Duke and Duchess of Sussex ultimately settled in Los Angeles, in one of the many lavish mansions owned by media mogul Tyler Perry. 
Although they were, obviously, very grateful for the "Madea" creator's help, fans were scratching their heads over how Meghan and Harry even knew the man. "We needed a house and he offered his security as well, so it gave us breathing room to try to figure out what we were going to do," Harry explained succinctly (the couple was doubly fearful since their official royal security was about to be removed). Are the Sussexes close with Perry, or was he simply a knight in shining armor at the most optimum time?
Did the trio meet through Oprah?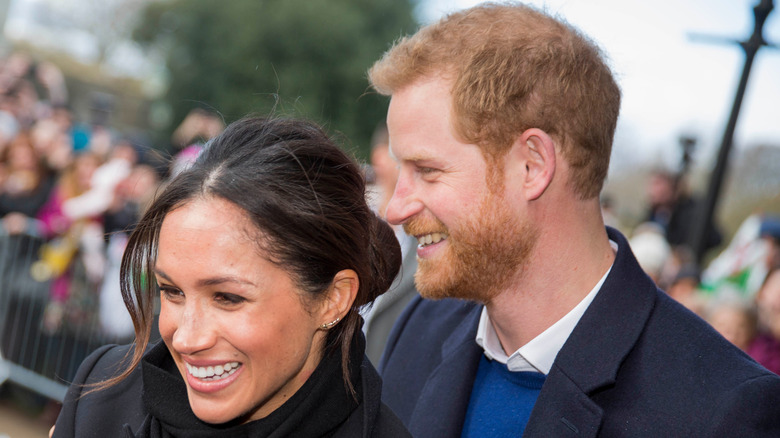 Shutterstock
According to ET Canada, Tyler Perry has appeared on Meghan and Harry's podcast, "Archewell Audio." Previous guests include Sir Elton John and Deepak Chopra. The publication describes the mega producer as a "close friend" of the Sussexes. As Us Magazine reported at the time, during an interview on "CBS This Morning," Perry refused to divulge any details about them, even when pressed by the great Gayle King, suggesting the friendship is indeed genuine. Speaking of King, there were suggestions her BFF Oprah Winfrey set up the living arrangements on Perry's behalf, but King told ET that wasn't the case, arguing they all have their own connections. Perry is known for being incredibly supportive of his friends, memorably flying to Santa Barbara from Atlanta to be with Winfrey when she was having trouble launching her network. 
The legendary TV host gushed to Forbes, "He knocked on my door and said, 'I just want to see your face and make sure you're okay.' Then he turned around and went back home." Meghan and Harry are just as grateful for Perry's kindness, as a source told People. Although it's unclear when the Sussexes actually connected with him, the "Madea" creator expressed sympathy for Meghan following the release of documentary "Harry and Meghan: An African Journey." He remarked, "She said 'Thanks for asking if I'm OK. Because no one ever asks me that.' I felt her when she said that," (via Daily Mail). Evidently, their connection runs deep.