Where To Buy The Exact Clothes Zoey Wears On Zoey's Extraordinary Playlist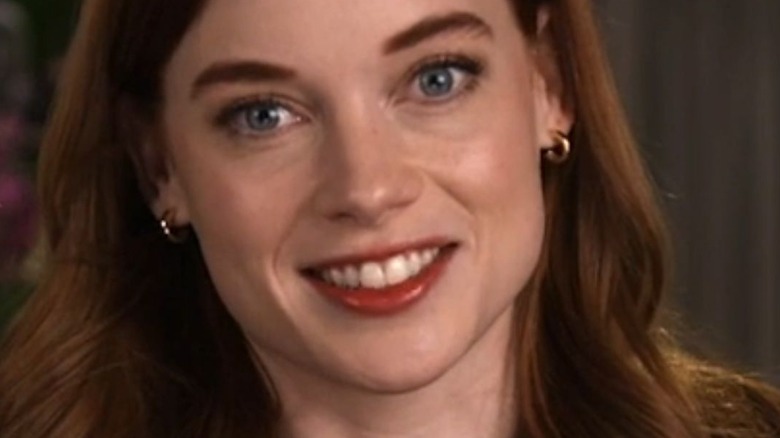 American Cinema Editors/Getty Images
Now that Season 2 of "Zoey's Extraordinary Playlist" has ended, fans are eagerly waiting to hear if NBC will be bringing back the musical comedy-drama for a third season. According to Deadline, the show starring Jane Levy and Skylar Astin is only one of four shows on the channel to not have its fate announced at the 2021 upfronts. The latest season ended with a bit of a twist, according to USA Today, and creator, Austin Winsberg, says he has big plans for a third season if it should happen. In fact, Winsberg admitted that in the finale, they sort of "set the stage for things moving forward." 
Since there are no plans for "Zoey's" return in the fall, fans will just have to rewatch Seasons 1 and 2 to get their musical fix. If you're a fan of the fashion as well as the music and characters, you may even want to watch out for some of the best Zoey outfits in the series to get ideas for your own wardrobe.
Zoey seems to shop at places like Zara and Urban Outfitters
If you're looking for the exact clothes worn on the show, you'll definitely want to check out Worn On TV. The site does a great job at finding things worn on the show, and providing links for you to shop as well. For instance, if you feel like you could totally rock the polo shirt Zoey wears with a blue coat in Season 2, Episode 13, there's an exact match at Zara for $35.90. Shop Your TV is also a great resource for finding the exact outfits from the show. You can even filter by character or search for a specific episode. If it was something from the 1st season, it may not be available anymore as items sell out, but it doesn't hurt to look. 
Even if you're loving an outfit worn on the most recent episode of the show, it may have been picked out a long time ago. InStyle spoke with "Zoey's" costume designer Heidi Higginbotham who said that there are pre-season meetings to go over each character's arc, and especially for this most recent season, "there was a lot online shopping" done "all before ever seeing a script." Some outfits even get banked if they aren't going to be used right away, so you never know if something Zoey is wearing was picked recently or months ago. You could also just shop at stores where Zoey frequents like Urban Outfitters or Junk Food, according to PopSugar.