Only 12% Of People Said This Was Their Favorite Member Of The Chrisley Family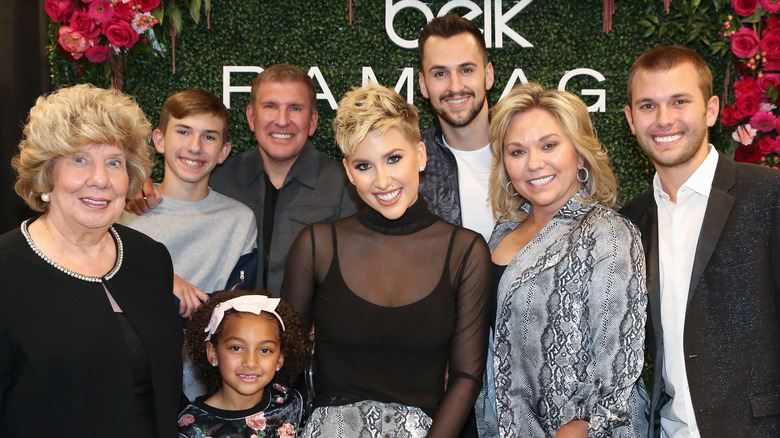 Terry Wyatt/Getty Images
In the years since their reality show first premiered in 2014, the Chrisley family has become such staples of the television landscape they feel like they're actually part of our own family. As patriarch Todd Chrisley told OK! magazine, producers approached him with the idea for "Chrisley Knows Best" purely on the basis that his clan would make interesting viewing. Naturally, they were totally right. "I always knew there was some crazy, but they felt like it was a show," he explained. 
As a result of their popularity, and indeed the desire for crazy across the board, Chase and Savannah Chrisley were gifted their own spin-off show, "Growing Up Chrisley," in 2017 (via Us Weekly). Both were renewed again in 2021, per Deadline. The Chrisleys might be among the most famous and beloved families in the public consciousness, but fans still have their favorites. The biggest fan fave isn't too surprising, but the least popular member may be a shock.
The lowest-rated Chrisley member is still a star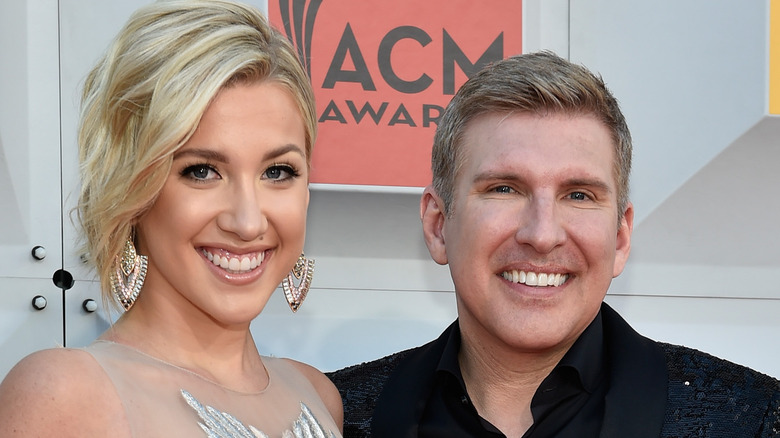 David Becker/Getty Images
According to a survey of 699 Americans, conducted by The List, the most popular Chrisley overall is — surprise, surprise — Todd. Earning 23% of the vote, the dedicated father is the clear favorite. During an April 2021 episode of his podcast, "Chrisley Confessions," Todd acknowledged, "There are a lot of good things that have happened because of the show" but "Chrisley Knows Best" has also robbed the family of their privacy (via TV Shows Ace). Daughter Savannah Chrisley meanwhile, a social media superstar and makeup maven in her own right, closely followed her father with 22% of the vote, while Julie, Savannah's mother and Todd's wife, managed 15% 
Lindsie Chrisley, who only appeared on the show for a little while before very publicly feuding with her family, also managed to garner 15% of the vote. Her podcast with "Teen Mom 2" star Kailyn Lowry, "Coffee Convos," has kept Lindsie in the public eye even without the show. Kyle, meanwhile, earned 13% of the vote, which isn't too shabby for someone who, like Lindsie, hasn't been a fixture on "Chrisley Knows Best" and has similarly struggled in the public eye. The lowest-rated Chrisley, then, is Chase – who was at least deemed interesting enough for his own spin-off. He managed 12% of the vote, suggesting maybe his sister is the major pull of "Growing Up Chrisley." Still, Chase has his whole life to steal his father's crown.