The One Easy Beauty Trick Barbie Ferreira Learned From The Euphoria Set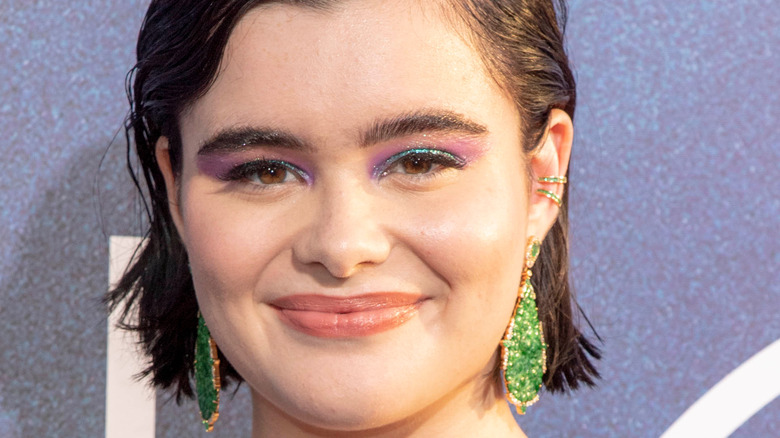 Shutterstock
"Euphoria" was a major moment for its young and predominantly unknown cast, from the boundary-breaking casting of trans actress Hunter Schafer, to the discovery of Angus Cloud on a New York street. The show even made history when lead Zendaya became the youngest ever Best Actress recipient at the 2020 Emmy Awards (via BBC News). Barbie Ferreira, who played Kat on the hit teen drama, wasn't exactly an unknown. As IMDb details, she already had a handful of roles to her name.
However, "Euphoria" put Ferreira on the map, alongside her various co-stars, in a significant way. Since the show began, Ferreira has emerged as a body positivity activist and a makeup maven in her own right. Fans flock to her Instagram, where the actress has close to three million followers at the time of writing, to gush over the "Euphoria" breakout's latest stunning looks. Happily, Ferreira is more than willing to share her beauty secrets, including how to capture the show's iconic makeup. 
A pop of color gives an artistic edge to any look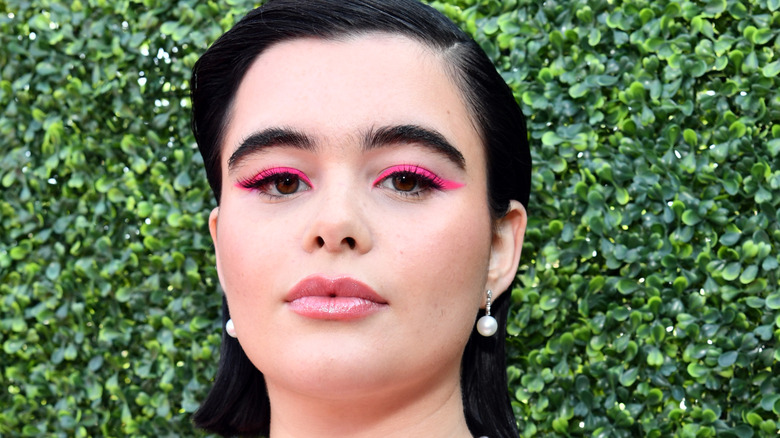 Emma Mcintyre/Getty Images
Much like everybody watching at home, "Euphoria" completely changed Barbie Ferreira's approach to doing makeup. As the actress acknowledged, in an interview with Byrdie, the show inspired her to start incorporating more color into her everyday looks, after years of shying away from it. To get that little touch of "Euphoria" on a regular day, Ferreira starts with, "Becca Light Shifter under my eye" — the stunning star is actually a spokesperson for the brand — explaining, "I'm not really big on cakey concealer every day" and would rather opt for "something that's really bright and juicy and that just pops" alongside "a little under-eye primer." Ferreira admitted to having unusually creased eyes to contend with, despite her age, which primer usually tackles.  
Otherwise, it takes just a little mascara and a pop of colorful matte eyeshadow in the corners of her eyes, typically "a blue or a hot pink," and Ferreira is good to go. The actress feels this little addition gives a more "artistic touch" to her daily beauty look. Ferreira was a teenage model and, as she admitted to Bustle, fell out of love with makeup after having to wear so much of it for her job. However, "Euphoria" has reignited that spark in her, with the actress noting, "I'm using it as a tool of expression for how I'm feeling any given day." In fact, as Ferreira acknowledged, "It's almost as important as my outfit."