Is This How Alex Rodriguez's Ex Feels About Jennifer Lopez?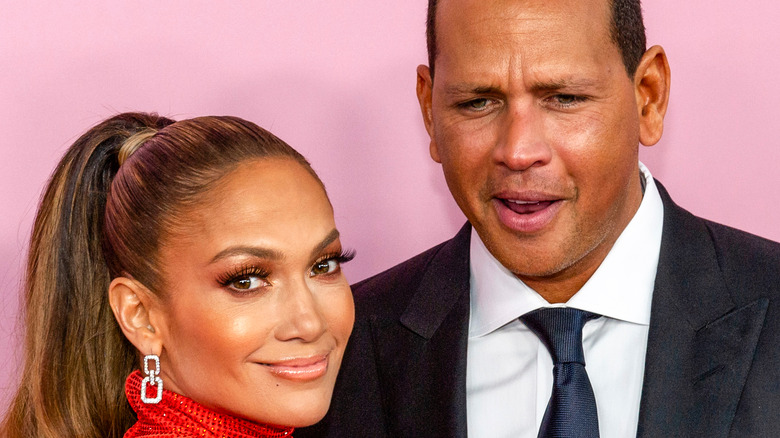 Shutterstock
The world was flipped upside down and sent straight back to the early 2000s after Jennifer Lopez was spotted getting cozy with former flame Ben Affleck over Mother's Day weekend shortly after splitting from MLB star Alex Rodriguez for good this year. Just one month prior to the world's first Bennifer sighting in over 15 years, Rodriguez and Lopez issued a joint statement about their decision to call off their engagement of over two years, telling NBC's "TODAY" show, "We wish the best for each other and one another's children. Out of respect for them, the only other comment we have to say is thank you to everyone who has sent kind words and support."
The couple were plagued with infidelity allegations on A-Rod's part in January, as rumors of an affair with Bravo star Madison LeCroy started making the rounds online after the "Southern Charm" reunion special aired (via Page Six). And although ending any relationship is hard on all parties involved, J. Lo seemed relatively unfazed about the split, considering she and Affleck have been attached at the hip pretty much ever since.
"Everyone feels really comfortable around Ben and likes him a lot," a source told Entertainment Tonight of Lopez's family's feelings about Affleck. "They don't have one bad thing to say about him. They think he's funny and sweet and it's so nice for all of them to see Jen so happy and smitten. Ben definitely has their stamp of approval."
Alex Rodriguez's ex-wife reportedly has some choice words about Jennifer Lopez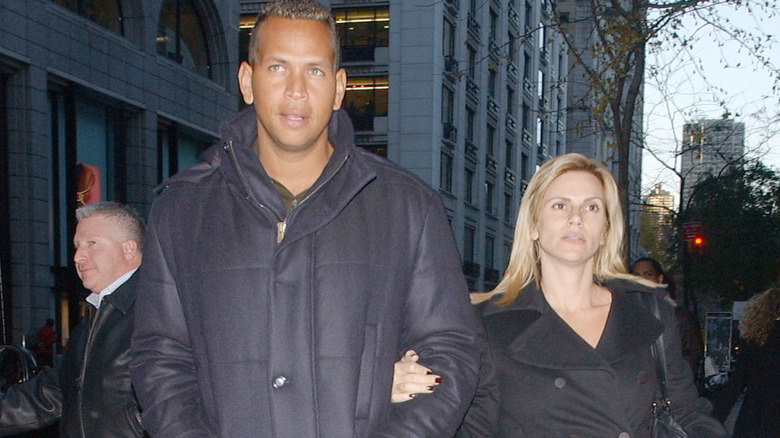 Arnaldo Magnani/Getty Images
Cythnia Scurtis, Alex Rodriguez's ex-wife and the mother of his two children, reportedly "wasn't the biggest fan" of Jennifer Lopez, a source dished to Us Weekly. "Now that J. Lo's out of the picture, [Cynthia] is spending more time with the kids and Alex altogether. He'll invite her to accompany them to certain events or just to go out to eat," the insider shared. "It makes the girls happy too to see their parents getting along well and getting to be together as a family again."
And while some fans may think that a reconciliation between Rodriguez and Scurtis could be on the horizon, we'll squash that rumor immediately, since she's happily married to hubby Angel Nicolas — someone Rodriguez actually spends a good amount of time with. "He's a strong guy and has a lot going on in his life," Us Weekly's source added. "He's more so hanging with Cynthia because she and [her husband] Angel [Nicolas] keep him company and are part of his inner circle that he trusts."
Recently, Rodriguez was spotted at a party with Ben Affleck's ex, Lindsay Shookus, which sparked some serious discussion among Bennifer fans on social media; however, a rep for the MLB star told People, "[They] have been friends for 15 years. There is nothing there at all."