Rose McGowan Has A Lot To Say About Britney Spears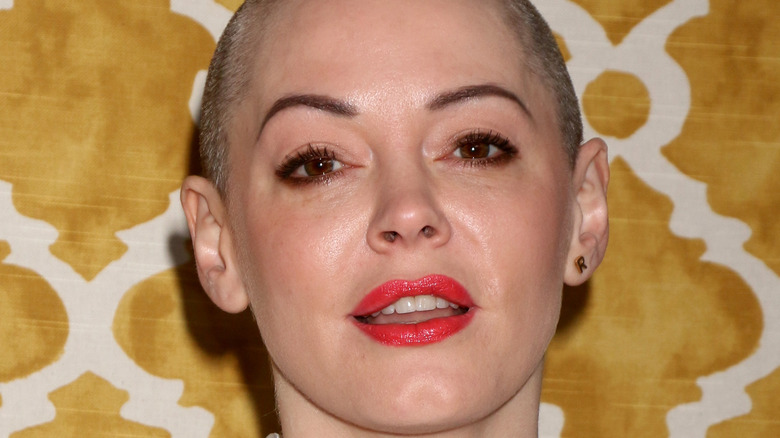 Shutterstock
Months after the #FreeBritney movement began to end Jamie Spears' conservatorship over his daughter, Britney Spears, the singer finally had a chance to speak her mind in a court hearing that took place yesterday. Spears has been in a court-ordered conservatorship for the past 13 years, according to CNN. Even on social media, where the pop music icon has been especially active, she has been famously quiet about the subject of her conservatorship. At one point in the hearing, Spears finally broke her silence on the matter, asking to address Judge Brenda Penny.
In her 20-minute prepared speech to the court, Spears laid out several accusations of abuse that occurred during her conservatorship, including being forced to use birth control, take medication, like lithium, and attend therapy sessions. "The last time I spoke to you ... made me feel like I was dead, like I didn't matter, like nothing had been done to me, like you thought I was lying," Spears said in her testimony, according to CNN. "I want to be heard. I'm telling you this again so that maybe you understand the depth and degree and the damage ... I want and deserve changes going forward. I just want my life back. It's been 13 years and it's enough."
After Spears' honest testimony, many celebrities came forward to show their support, including "Charmed" actress Rose McGowan.
Rose McGowan posted a powerful message to Britney Spears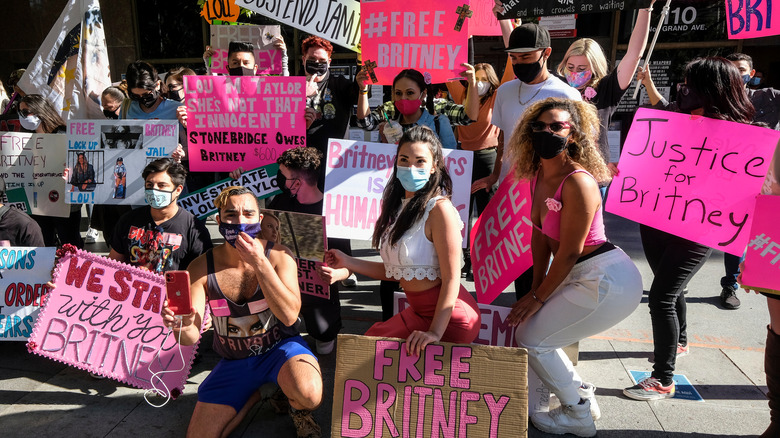 Shutterstock
In a video posted to her Instagram profile yesterday, actress Rose McGowan voiced her anger towards the situation and praised Britney Spears for using her voice during her testimony earlier that day. "This is a message for Britney Spears, and any other human who is being controlled by greed and evil," McGowan said in her Instagram video. "Fight on, Britney. We're with you. We hear you. We have heard you. I know the cost of control and you've been controlled since zero. Fight on — there is freedom on the other side. I pray this judge gives you your life back. I'm brutally angry that it has to be that way — that someone has to rule for you to get your life back."
McGowan has also been through her fair share of hardships influenced by the pressures of Hollywood. Back in 2016, McGowan revealed that she had been sexually assaulted by Harvey Weinstein in 1997, per BBC. During an appearance on Fox News' "Tucker Carlson Tonight," McGowan spoke about the negative pressures of Hollywood. "Many in the media laughed and scorned her when she shaved her head," McGowan told Tucker Carlson, according to Newsweek. "I lived in Hollywood during that time, and I've made it my life's mission to tell all of you out there what so many of you really know deep down — that fame and Hollywood and the media machine are rotten to the core, and they do hurt and they do damage."