The Personal Detail Pioneer Woman Revealed At Her Daughter's Wedding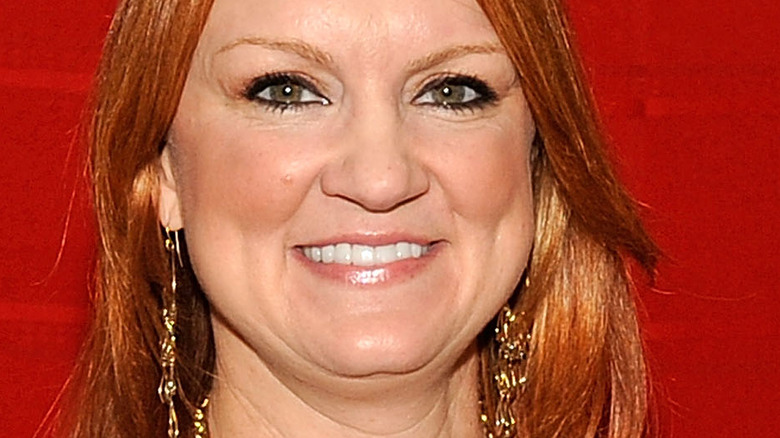 Bobby Bank/Getty Images
You are cordially invited to "The Pioneer Woman: Ranch Wedding." The hour-long Food Network special, which aired on Saturday, documents the behind-the-scenes of the wedding between Alex Drummond and Mauricio Scott (per Delish via Yahoo!). If you're a fan of the show, you know that Alex is Pioneer Woman Ree Drummond's oldest daughter, and has been a part of the Food Network series "The Pioneer Woman" since she was 13 (via Instagram).
Considering fans have been there throughout Alex's journey, it makes sense that the Drummond family would want to have them take part in the festivities as well. In fact, Ree said that the viewers of the show "have actually become like [their] extended family over the years," according to People. 
And fans really did get a front-row seat to the big day. The special did a great job at showcasing what happened behind closed doors for the May wedding, like seeing how the Drummond's handled the windy weather mishaps and watching Ree try on her mother-of-the-bride dress. It even revealed a very personal detail about the bride that Ree shared with guests at the wedding.
Alex Drummond was almost named Sydney
It's not uncommon for wedding speeches to reveal a little more than they should about the happy couple. In a bit of what even Ree joked was "TMI," the author and chef revealed that her daughter was actually a "honeymoon baby" (via Instagram). According to The Pioneer Woman, Ree and her husband, Ladd Drummond, welcomed their daughter just "nine and a half months after their wedding day." As Ree puts it, the couple decided to "let nature take its course" when it came to kids, and nature decided they needed kids right away. 
The two were married in 1996 and immediately jetted off to Australia after their wedding day for their honeymoon. It was there that Alex was conceived. Ree even admitted that she and Ladd ahd thought about naming their firstborn Sydney in honor of their honeymoon destination in a Father's Day post to her Facebook last year. However, the two decided that they didn't want their daughter to have to "explain [that story] her whole life." As cute as a name like Sydney is, that seems like a very valid reason.