Mariah Carey's Brother Shares Harsh Words For The Famous Singer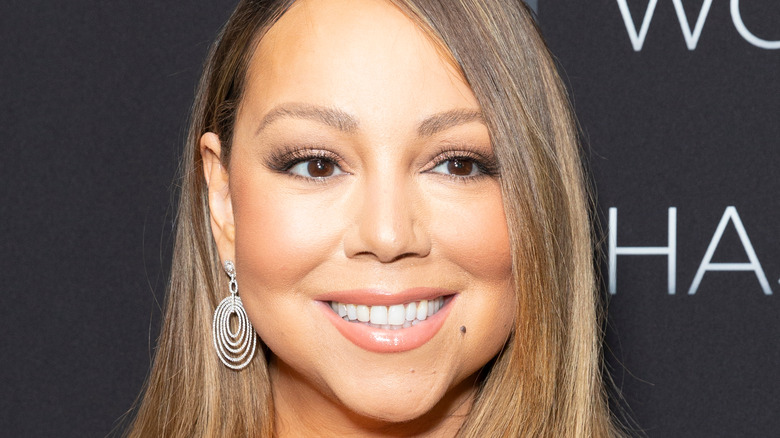 Shutterstock
Mariah Carey may be one of the most famous singers of our generation, but that doesn't mean she's exempt from scrutiny from her family like the rest of us. After her tell-all book was published in September 2020, the pop star was slapped with a defamation lawsuit filed by her brother, Morgan Carey, thanks to a story the songstress wrote detailing an alleged altercation between Morgan and their father, Alfred (via People).
In the memoir, which is titled "The Meaning of Mariah Carey," the "Shake It Off" singer alleged that a dozen police officers had to break up a physical altercation between Alfred and Morgan and in March 2021, the brother of the famous singer had filed a suit with the New York Supreme Court about the allegations. "[The] clichéd and racially charged portrayal of two Black males engaged in a physical struggle never happened," read Morgan's complaint , per USA Today. "Her attempt to falsely characterize plaintiff as equally violent as their father, and her subsequent commentary on police relations with Black people was only the beginning of defendant Mariah Carey's desperate attempt to vilify plaintiff, play the victim card and curry favor with the Black Lives Matter movement."
Just a month prior to Morgan's court filing, Mariah's sister Allison also hit the singer with a $1.25 million lawsuit, claiming the stories in her memoir had "intentional infliction of immense emotional distress caused by defendant's heartless, vicious, vindictive, despicable and totally unnecessary public humiliation of defendant's' already profoundly damaged older sister" (via Page Six).
Mariah's team issued their own statement about the allegations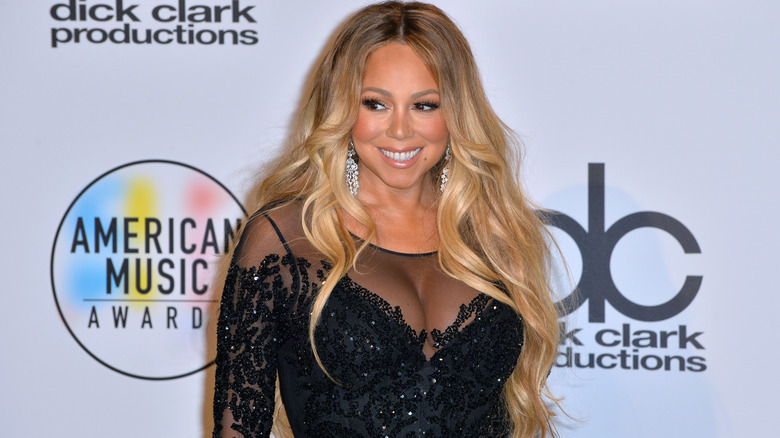 Shutterstock
Mariah Carey's legal team fired back at both Allison and Morgan Carey's allegations, claiming that Mariah's stories in her memoir were meant to inspire those who come from troubled upbringings. 
"The story of Ms. Carey's rise from a dysfunctional and sometimes violent family environment has significant public value, particularly to any young person who may find her/himself stuck in similarly harsh and dispiriting circumstances and who can benefit from the inspiration to employ their talents in pursuit of their dreams," per the statement, which was issued in May 2021, according to Page Six.
And while the lawsuits between the siblings have already been going on for the greater part of the year, it looks like there won't be any sort of reconciliation or settlement between Mariah and her siblings — especially Morgan, considering he filed new court docs in response to the "All I Want For Christmas Is You" singer's defense that was issued in May.
Morgan had some scathing words for Mariah in his latest affidavit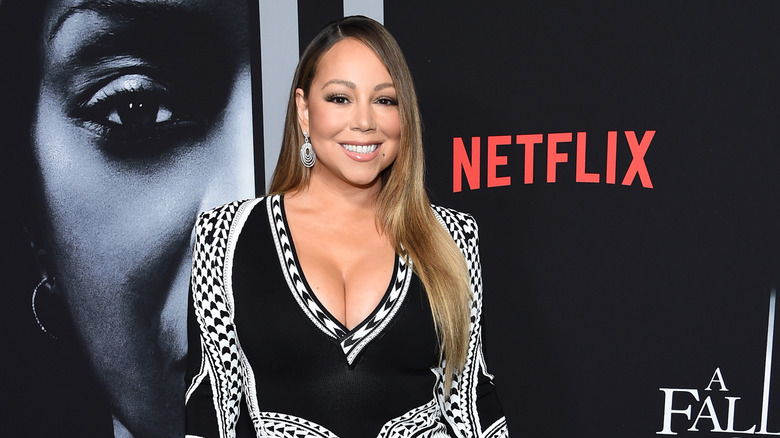 Jamie Mccarthy/Getty Images
Per Page Six, Morgan Carey had some choice words for his sister in response to her defense, writing in his latest affidavit that was filed in the Manhattan Supreme Court on July 6, "This is coming from someone whose public behavior includes glamorizing her excessive drinking and coining the now popular term 'splash,' as well as other behaviors which would be in poor taste to mention here."
Morgan also wrote that his famous sister failed to mention some of his health struggles he's dealt with throughout his life, including cerebral palsy and grand mal epilepsy, saying that she would've included those details if she really wanted to inspire kids with her family's story. "This detail is conspicuously absent, which makes it clear that 'inspiration' was not on the agenda," the affidavit reads. "Mariah's agenda merely focused on book sales and her image, all at my expense with no regard to the truth or my well-being."
"The public humiliation of Mariah's baseless and false attacks will forever color my professional and personal interactions and will forever be a bell which can not be unrung," the affidavit concluded. Mariah's legal team has yet to respond, but if we know one thing, it's that this messy legal battle between the Carey siblings is not simmering down anytime soon.