The Truth About Paul McCartney's Relationship With His Adopted Daughter Heather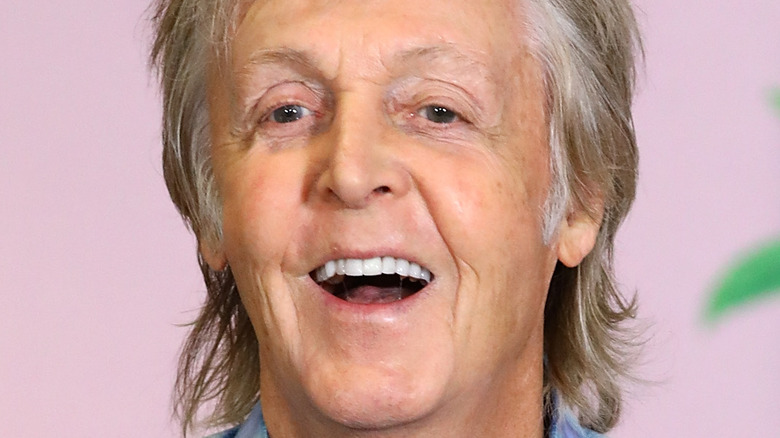 Tim P. Whitby/Getty Images
Hulu just released a trailer for their six-part docuseries "McCartney 3 2 1," which features Paul McCartney sitting down with record producer Rick Rubin to dissect some classic Beatles' songs like "Come Together," "All My Loving," and "With a Little Help From My Friends" (via Rolling Stone). The series, which premieres July 16 on Hulu, will feature not only some behind-the-scenes stories from McCartney, but also some unreleased music from The Beatles as well. 
The Hulu series comes just a few months before the highly-anticipated Peter Jackson docuseries about The Beatles, "The Beatles: Get Back," which is set to debut on Disney+ in November (via Collider). That multi-part series will feature some unseen footage from the "Let It Be" sessions in 1969. However, it's "McCartney 3 2 1" that will have McCartney's story told in "expansive" and "celebratory detail," according to Hulu Originals and ABC Entertainment's president Craig Erwich. While the trailer mostly shows footage of McCartney and Rubin listening to various Beatles' tracks and reminiscing, it's unclear if the series will take a detailed look into McCartney's personal life as well (via YouTube). 
Heather developed a passion for the arts like her photographer mother, Linda
Someone from Paul McCartney's life who may not be mentioned in the docuseries is his adopted daughter, Heather Louise McCartney. Heather is the daughter of Paul's first wife, the late Linda Eastman McCartney. Linda and Heather's biological father, Joseph Melville See Jr., split after 18 months of marriage. When Paul and Linda married in 1969, Paul adopted then six-year-old Heather (via McCartney Times). According to Closer Weekly, Heather cites the "lifelong influence" Paul McCartney has had on her, and she "considers [him] to be her father."
Heather developed a passion for the arts like her photographer mother. She went to an art college and pursued pottery and ceramics. She even released her own line of houseware products in 1999, named the Heather McCartney Houseware Collection (via McCartney Times). Heather is still a potter and designer today, with her work featured in art exhibitions around the world (via Closer Weekly). She can also be seen in a few Beatles' documentaries like "Wingspan" and "Let It Be." Heather is even expected to appear in a few archival footage shots in "The Beatles: Get Back," according to IMDb.