Here's How Many Grandchildren Paul McCartney Has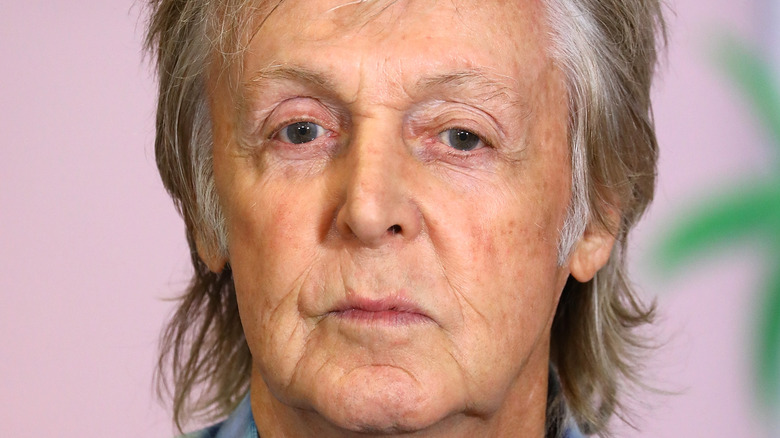 Tim P. Whitby/Getty Images
Decades after being one of the most recognizable musicians on the planet as a member of The Beatles, Paul McCartney is fully dedicated to being a family man. At 79 years old, McCartney is surrounded by quite a large family. According to Express, McCartney has been married to three separate women. The musician married music photographer Linda Eastman in 1969 and the pair had three children together — Mary, Stella, and James — and McCartney adopted Heather, who was Eastman's daughter from a previous relationship. Eastman died of breast cancer in 1998 and McCartney married his second wife, Heather Mills, in 2002. Just a year later, in 2003, Mills gave birth to McCartney's fifth and final child, Beatrice. After divorcing Mills in 2008, McCartney went on to marry Nancy Shevell in 2011.
Express noted that McCartney's adopted daughter, Heather, is a world-renowned potter, while Mary is a photographer and Stella is a successful fashion designer. McCartney's son, James, followed in his footsteps and is a musician. According to the BBC, James has worked on a few of his father's solo albums and has released his own music. His youngest child, Beatrice, is 17 years old. 
Now that four of his children are all grown up, McCartney has become accustomed to life as a grandfather.
Paul McCartney's grandchildren have a unique nickname for their grandpa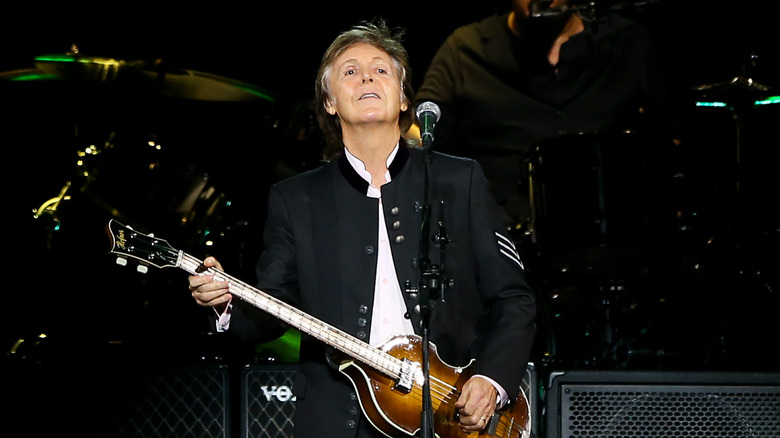 Shutterstock
During an appearance on "The Late Show with Stephen Colbert" in 2019, Paul McCartney held up his phone to show viewers a photo of his grandchildren, per the Daily Mail. According to McCartney, he has eight grandchildren who call him "Grandude." "One of them, who shall remain nameless, Beckett, just said one day, 'Hey Grandude.' I said, 'That's a great name,' and that's how it started," McCartney told Colbert, per the Daily Mail. McCartney's eldest daughter, Mary, has four sons – Arthur, Elliot, Sam, and Sid. The musician's second daughter, Stella, has four children — Miller, Bailey, Beckett, and Reiley, according to the Daily Mail.
In 2019, McCartney gushed about his life as a grandfather during an appearance on "The Chris Evans Breakfast Show," saying that he adores his grandkids and life as a "grandad," according to The Irish News. "And we spend quite a good bit of time together. We don't live near each other, but we go on holiday together, like Christmas," McCartney said, before sharing that sometimes, he serves on the school roundup committee and picks his grandkids up at the end of the day. A great departure from his musical career, if we do say so.