Will Lilibet Diana's Christening Be A Traditional Royal Event?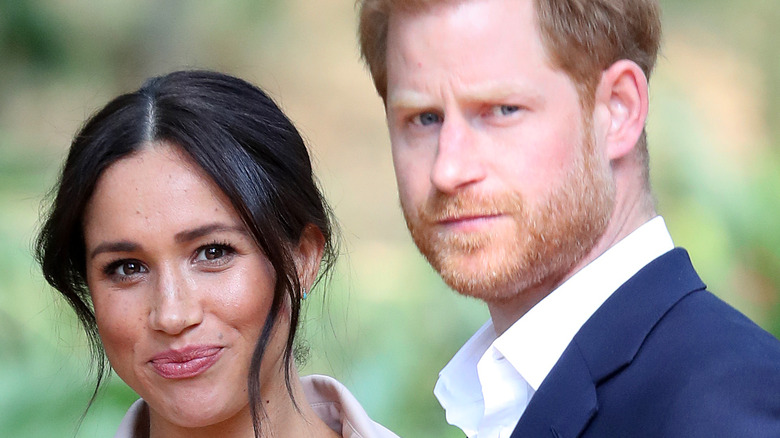 Chris Jackson/Getty Images
Little Lilibet Diana is over a month old, but the public has yet to catch a glimpse of the second child of Prince Harry and Meghan Markle. According to royal expert Daniela Elser, writing for Aussie site News.com.au, the famous couple faces a "tough choice" about whether to release pics of the tot once her christening is done and dusted.
The little girl is eighth in line to the throne and was named after both her great grandmother, Queen Elizabeth, and Harry's dearly departed mother, Princess Diana, so her royal connections run deep. However, since the Sussexes stepped back from their official duties, it remains to be seen how they'll handle introducing the child to public life, if at all.
Elser explained, "While they might desperately want to be able to offer their daughter a level of privacy that Harry was never allowed to enjoy growing up in the royal fishbowl, the hard truth is that they do still occupy a strange nebulous place between public figures and private citizens." Meghan and Harry previously refused to reveal son Archie's godparents following his christening, which led to tension with other members of the royal family, of who were still a key part at the time. 
With Lilibet's christening on the horizon, royal experts are beginning to wonder how the famous couple will handle toeing the line between what they want and what's expected of them.
Lilibet Diana's christening will reflect Harry and Meghan's tastes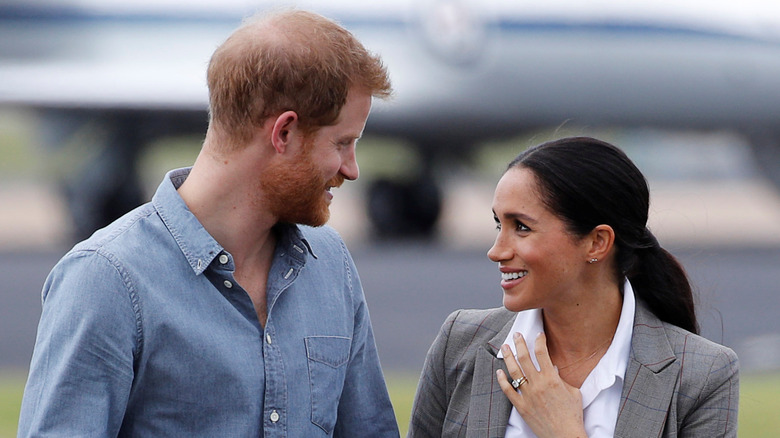 Pool/Getty Images
According to Honey, Lilibet Diana's upcoming christening will break with several royal traditions, as Prince Harry and Meghan Markle take a further stand against the family's strict rules. Although Lilibet's brother, Archie, was baptized in a mostly traditional manner, his christening was seen, in retrospect, as the beginning of the end for the Sussexes' relationship with the royal family. 
First and foremost, Lilibet Diana is expected to be christened in the U.S., where she was born and the family has lived for the past couple years, sometime in August. In stark contrast, Archie was baptized inside the Queen's personal chapel at Windsor Castle. Although Harry and Meghan will likely incorporate their own flourishes into the event, they will stay quite traditional, with Lilibet baptized into the Church of England alongside her brother. 
However, it's worth noting the Sussexes kept most of the details about Archie's christening under wraps, suggesting Lilibet's will be more of the same. The little girl isn't expected to wear a royal gown like her brother did, as there's no way to safely transport the garment overseas. Likewise, the sacred Lily Font, which has been used in royal christenings since 1840, will not be shipped to the U.S. Although Meghan and Harry have every right to hold Lilibet's christening at home in California, as News.com.au points out, their decision to do so could also be viewed as a significant snub to The Queen, who no longer travels internationally.