Is This Why The RHONY Reunion Is On Hold?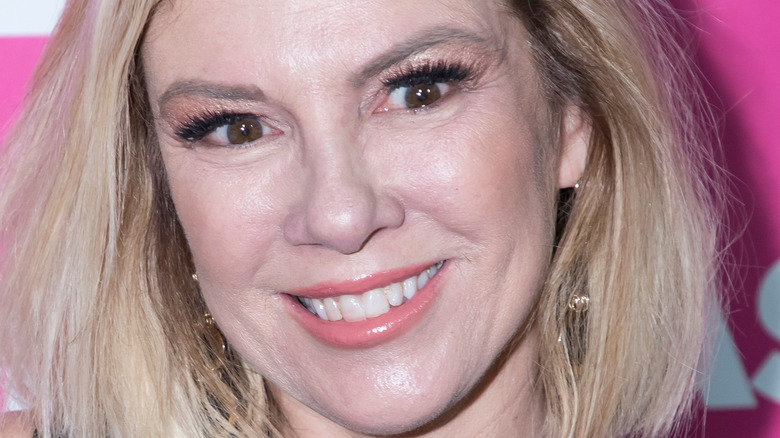 Shutterstock
"The Real Housewives of New York" is seeing ratings it never has before — but not in a good way (via Reality Blurb). As the Instagram account for Real Housewives Franchise reports about the current season, 13, "RHONY...has recorded its lowest rated episode of all-time, (besides the secrets revealed episodes of seasons 7 and 12), with only 764,000 live viewers." Meanwhile, during season 12, "RHONY" hit a ratings high (via Us Weekly). So what gives?
Well, the current cast may have something to do with low viewership, with fans voicing their opinions online that they wish Dorinda Medley would come back. As one opined on Twitter, "​​I still love #RHONY I wish # Bethany [sic] would walk in though. I'm #Luann #ramonasinger #Sonya. Where's #Dorinda." Another tweeted in response to a question about this season being boring, "​​Get rid of Eboni and Leah. Bring back #Dorinda #RHONY."
Eboni K. Williams joined the cast of the show this year, while Leah McSweeney became a series regular in season 12 (via Heavy).
Given the low ratings, it's been reported that the reunion special is on hold (via Page Six). But sliding viewership may not be the only reason we aren't going to see the ladies hash it out with Andy Cohen anytime soon.
Ramona Singer may be causing off-screen problems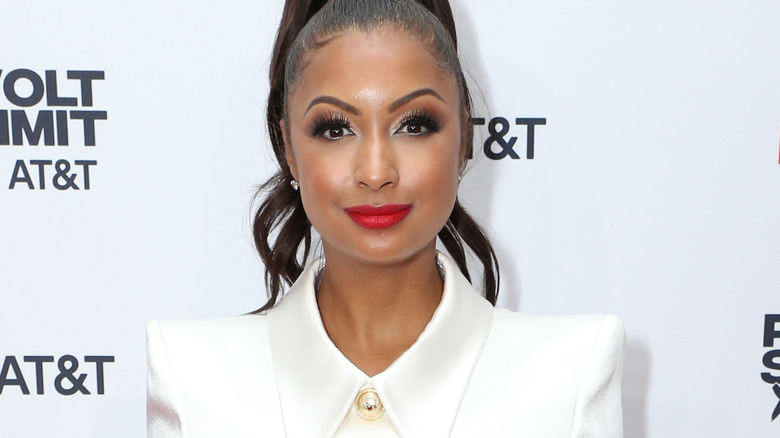 Phillip Faraone/Getty Images
As Heavy reports, OG "RHONY" cast member Ramona Singer is being fired by Bravo, but she won't go without a fight. In fact, the 64-year-old is reportedly refusing to take part in the reunion, which is putting the show on hold indefinitely.
"We're told Ramona knows she will get destroyed at the reunion and refuses to subject herself to further scrutiny, especially if she won't be back for season 14. Sources say the reality star — who's been on the show since day one — isn't willing to go through the emotional taping if producers plan to end her reign on 'RHONY,'" a source told Radar Online.
Meanwhile, Page Six confirms reports that fans are unhappy with this season, and that is behind Bravo's decision to postpone the reunion until at least September. The outlet notes that many feel Williams is coming off as "preachy" about race issues. 
For her part, the reality star told TMZ this is not the reason the show is suffering low ratings, and instead, blames producers for focusing on a storyline that isn't resonating with viewers who perhaps crave the usual, low-stakes drama the show is known for.