The Truth About Olympian Hannah Roberts' Marriage To Kelsey Miller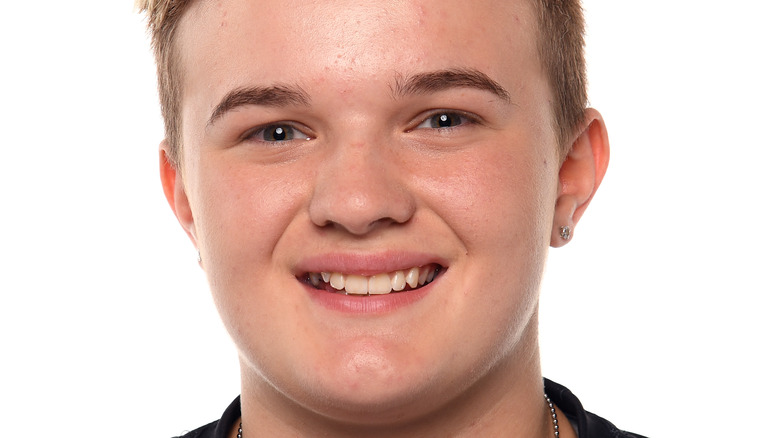 Harry How/Getty Images
The opening ceremony of the Tokyo Olympics is a week away, according to Deadline. The broadcast will air live on Friday, July 23, 2021 on NBC, which will mark the beginning of the summer Olympics. 
If you've been keeping track of which athletes to watch, you know that 19-year-old BMX freestyle cyclist Hannah Roberts is favored to take home the gold (via ABC News). BMX freestyle is making its debut at the 2021 games, so if Roberts wins, she'll be the first BMX freestyle cyclist in Olympic history (via Olympics). Kind of a big deal, right? 
While this will be Roberts' first Olympic games, she already has three world cup titles and three world championships, according to For The Win. A gold medal at the Olympics would not only be another world title for Roberts, but the icing on the cake of an already wonderful 2021 for the athlete. That's because back in January, Roberts announced that she said "I do" to her girlfriend Kelsey Miller in a sweet and small ceremony, via her Instagram. 
Hannah and her wife bought a house together
In Hannah Roberts Instagram announcement, she wrote that "with everything going on and everything coming up" her and Miller decided to have a small wedding, but still plan on having a bigger ceremony once everything is safe in 2022 (via Team USA). 
According to Forbes, the couple got engaged last Thanksgiving and decided to tie the knot by New Year's. The two also bought a house together back in October 2020, according to Instagram. In that post, Roberts said that she "can't wait to make this house a home" with her "best friend" and that she's "excited for the next adventures" with Kelsey Miller. 
With a new wife and house, all that Roberts needs next is a nice gold medal to hang up on the wall. And Miller has been helping Roberts prepare for her Olympic debut, even on the days she struggles "to get out of bed." Roberts has praised Miller gushing, "My wife is amazing" and that "she makes me eat right and work out when I'm supposed to." 
You know that Miller will be right there cheering on her wife at the Tokyo Olympic games. The BMX Freestyle event will take place on July 31, according to the Olympic schedule, with the medal ceremony on August 1.