The Truth About Nev Schulman's Marriage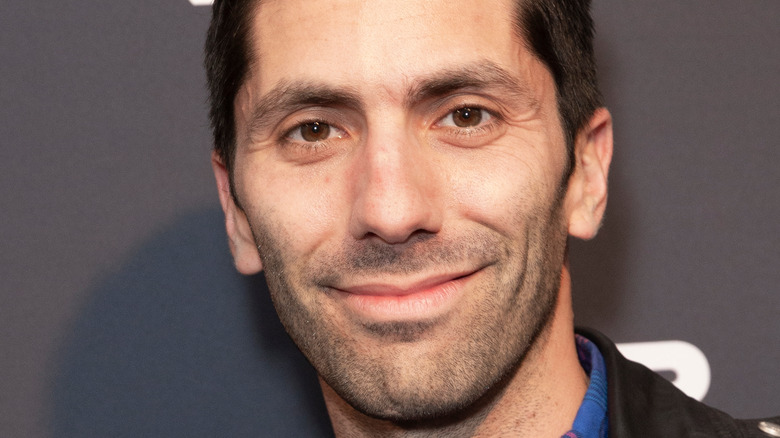 Shutterstock
"Catfish" super-fans will know that original hosts Nev Schulman and Max Joseph are the ultimate reality TV duo. However sadly, after seven seasons, Joseph moved on from the binge-worthy show to pursue other creative endeavors, per Distractify. In an official statement, he wrote, "Hey guys, the time has come, sadly, for me to move on from 'Catfish.' Working on this show for the last seven years has been one of the most meaningful experiences of my life. I've learned a lot about myself, my country, and human nature in general. Nev and I have become brothers and our bromance has blossomed before your eyes." 
As fans may recall, in 2015, Joseph wrote and directed a film titled "We Are Your Friends" starring Zac Efron and Emily Ratajkowski, (via IMDb) so he most likely is working on more film (and hopefully more TV) projects. Still, it's tough imagining anybody vibing as well as the optimistic Schulman and his realist partner Joseph. 
Though soon enough Schulman kickstarted a hunt for a new co-host, eventually landing no-nonsense model Kamie Crawford, but before the lovable duo joined forces a whole bunch of fun faces passed through the "Catfish" doors, including Tallulah Willis and singer Elle King. Along the way, Schulman's real-life wife, Laura Perlongo stopped by to help solve a few cases, as Cheat Sheet notes. She's also appeared on the show briefly since, typically alongside their cute kids. Clearly, she and Schulman are the true perfect match. 
Nev and his wife are the ultimate dynamic duo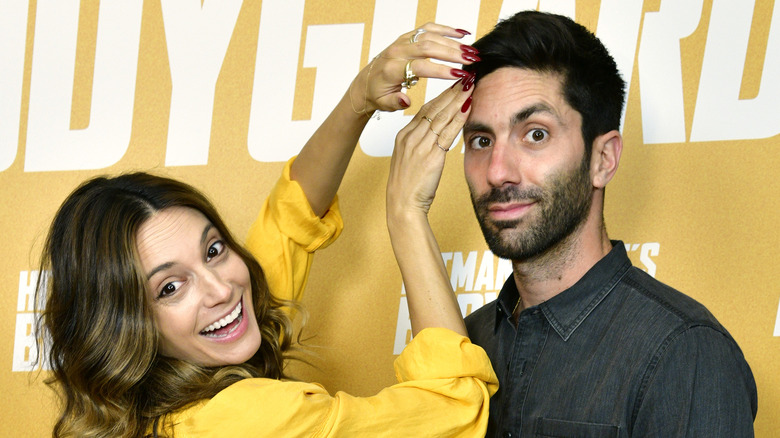 Eugene Gologursky/Getty Images
According to Newsweek, Nev Schulman and Laura Perlongo originally met on Instagram all the way back in 2015. After exchanging DMs, they went out on a date, for which the "Catfish" host picked up his lady on a motorbike. However, they broke up soon after because, as Schulman admitted to Us Weekly, he came on a bit too strong. 
After working hard to win her back, the two managed to figure things out and welcomed daughter Cleo in 2016. Although the pregnancy might have seemed rushed, in an interview with Taylor magazine, Perlongo made it clear it absolutely wasn't an accident, explaining the couple knew immediately they wanted a family and to make things work. "We really loved each other very deeply from the beginning," Perlongo shared. 
The following year, they tied the knot, with Cleo as the guest of honor. Their wedding was a sweet, backyard affair at Schulman's father's home in East Hampton, New York. Schulman gushed to People of the couple's big day, "I never imagined I could be this happy." Cleo's little brother, Beau, arrived just a couple of years later, in 2019, as E! News confirmed at the time. In April 2021, Perlongo revealed on Instagram that she was expecting once again. As Schulman quipped to People, "Every kid you have, it feels like you're leveling up and facing a new boss in the video game of parenting." Evidently, these two are more than up to the challenge.