Why Katherine Heigl Hated Her Role In Knocked Up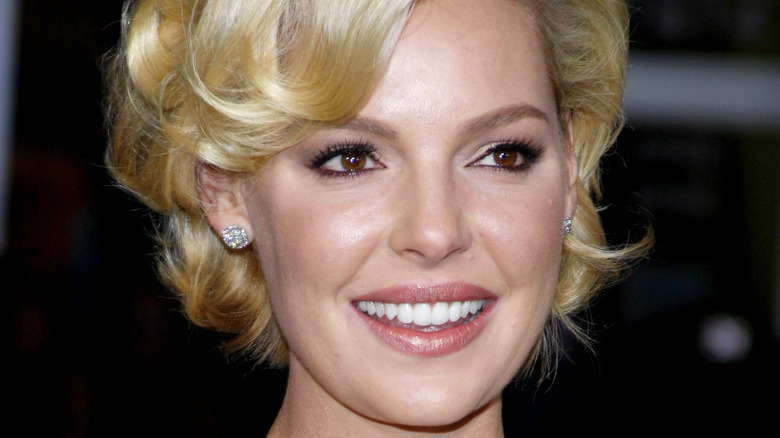 Shutterstock
Katherine Heigl has been making a splash in the film and television industry since the early '90s, appearing in movies like "My Father The Hero," "Bride of Chucky," "The Tempest," and "Wish Upon A Star" before her big breakout role in the cult-classic television series, "Roswell," which ran from 1999 to 2002 (via IMDb). 
After having roles in a plethora of made-for-TV movies after "Roswell" ended, Heigl skyrocketed to A-list fame when she was cast as Dr. Izzie Stevens in the long-running medical drama "Grey's Anatomy" and her career hasn't really slowed down since.
Over the last decade and a half, Heigl has starred in a handful of romantic comedies, including "27 Dresses" opposite James Marsden, "The Ugly Truth" with Gerard Butler, "Life As We Know It" alongside Josh Duhamel, and was also a part of the star-studded cast of the hit film, "New Year's Eve." The "Grey's" actress also went on to have notable roles in popular TV shows like "State of Affairs," "Suits," "Doubt," and "Firefly Lane," and while it's clear that Heigl's acting career has remained steady for years, that doesn't mean she's enjoyed playing every character she's brought to life on the big and small screens.
Katherine had some interesting thoughts about her role in Knocked Up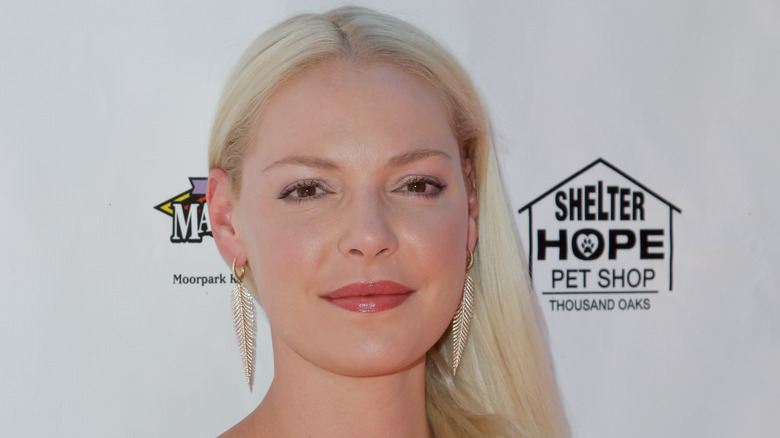 Tibrina Hobson/Getty Images
It's hard to forget that Katherine Heigl starred in the 2007 comedy "Knocked Up" along with Seth Rogen, Leslie Mann, Paul Rudd, Jonah Hill, Charlyne Yi, and more (via IMDb). And while the movie remains a fan favorite nearly 15 years after it first premiered, Heigl wasn't too thrilled about playing her character, Alison Scott, as she revealed to Vanity Fair in 2008.
"It was a little sexist," she explained. "It paints the women as shrews, as humorless and uptight, and it paints the men as lovable, goofy, fun-loving guys. It exaggerated the characters, and I had a hard time with it, on some days. I'm playing such a b***h; why is she being such a killjoy? Why is this how you're portraying women? 98% of the time it was an amazing experience, but it was hard for me to love the movie."
However, during an interview with Howard Stern, Heigl backtracked on her original comments, saying, "I liked the movie a lot. I just didn't like me. She [my character] was kind of like, she was so judgmental and kind of uptight and controlling and all these things and I really went with it while we were doing it, and a lot of it, Judd allows everyone to be very free and improvise and whatever, and afterwards, I was like, 'Why is that where I went with this? What an a**hole she is!'"