Expert Reveals Why Trump Will Most Likely Run For President In 2024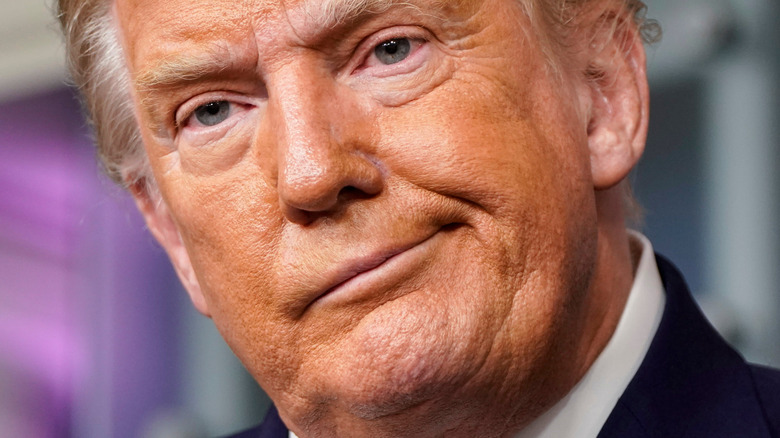 Shutterstock
2024 may seem like a long way away, but not for anyone looking to run in the 2024 presidential elections. Despite the midterms still over 15 months away, Republicans are already setting their eyes on taking back the White House. Republican strategist, Mike DuHaime says that while "it definitely feels early," given the current situation of the party, "it doesn't feel like it's a bad idea" to start thinking about campaigning (via The Associated Press). Former President Donald Trump has already teased that he's thinking about trying for a third time in 2024 after losing the current election. According to Insider, Trump even said that he'll be "making an announcement in the not too distant future." 
It's been hard for Trump to accept his current defeat, and he continues to spread lies that the election was stolen despite there being a lack of any actual evidence of the fact (via AP). Trump was also the first sitting president in U.S. history to refuse to accept defeat, according to The Atlantic, which has had a corrosive effect on election results (via The Guardian).
With the January 6 attempted insurrection on the Capitol and Republicans pushing to block the Democrats' voting rights bill, the 2024 elections are already looking to be very dramatic (via AP). And the big question on everyone's minds is whether Trump really is going to try to run again.
Trump may already be thinking of his 2024 VP pick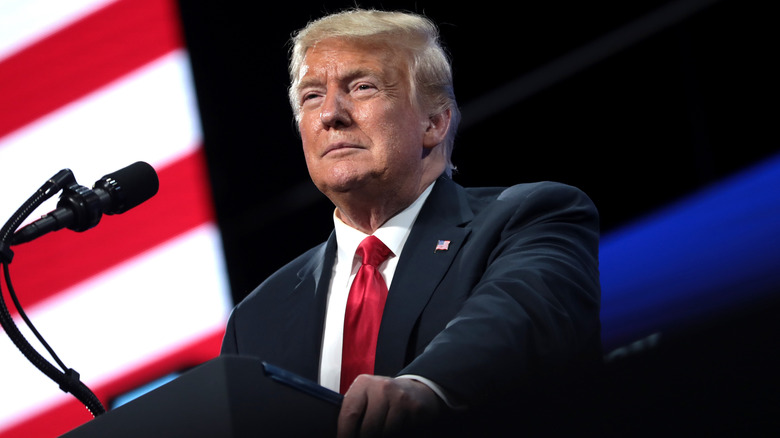 Shutterstock
While Trump hasn't made an official announcement just yet, journalist Michael Wolff is sure Trump will make a return to the campaign trail (via The New York Times). As Wolff puts it, Trump "can't be Donald Trump without a claim on the presidency." If there isn't a future for Trump, he "can't hold the attention and devotion of the Republican Party." That's something Trump would not want to give up. 
It seems to be based on ego rather than political change, but that's always been Trump's intent, according to Rolling Stone. It's about the power of the presidency and title of leading the Republican Party rather than actually doing the work involved in the job. Rolling Stone also reports that at least three sources have said that Trump definitely plans to "run for president in 2024." Politico has said that Trump is even weighing his options for a vice president, and it's "unlikely" that he will pick Mike Pence again, according to some advisers. 
If the rumors are true of his intentions to run again, Trump's fanbase will have to refocus on the future rather than harping on the past.