Is Taylor Swift Friendly Today With Ex-Boyfriend Jake Gyllenhaal?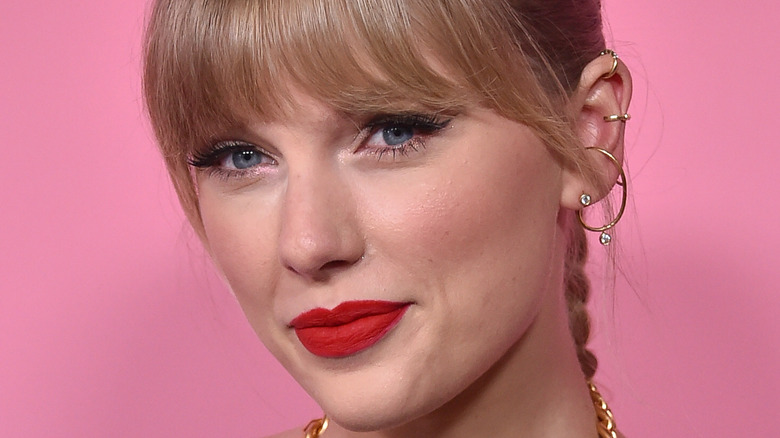 Shutterstock
Taylor Swift is releasing her re-record "Red" album in November, and some fans have already predicted that "it's gonna be a rough year" for Jake Gyllenhaal because of it (via Distractify). Swift and Gyllenhaal were once a thing all the way back in 2010. However, it seems the actor called off their short-lived fling, because, according to an insider, "he wasn't feeling it anymore." This led to Swift writing her "only true breakup album" — "Red" — which features songs like "We Are Never Ever Getting Back Together" and "All Too Well" (via CinemaBlend). 
At the time of the breakup, Swift was reportedly "really upset," and even wrote a 10-minute version of "All Too Well," which is rumored to be among the new songs on Swift's "Red (Taylor's Version)" album coming later this year (via Billboard). While she may have been heartbroken back in 2010, you might be wondering how Swift feels about her ex, Gyllenhaal, now. 
Jake Gyllenhaal 'would love to not talk about' his personal life and Swift in interviews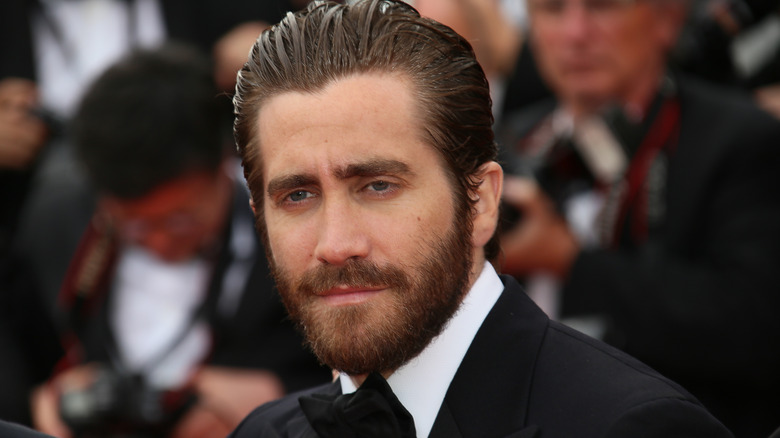 Shutterstock
Taylor Swift has since moved on, and has been in a relationship with British actor Joe Alwyn since around 2016, according to Elle. Though, unlike Swift and Gyllenhaal, who were very public about their short-lived pairing, Swift and Alwyn have kept their relationship pretty much out of the spotlight. Gyllenhaal has also had a private, long-term relationship with French model Jeanne Cadieu since 2018, according to Elle. 
While they both seem to be happy now, they can't quite shake their brief romance that ended a decade ago. Even Gyllenhaal is tired of the Taylor questions he still gets, and in a 2017 interview with The Guardian, the actor flat-out said, "I would love to not talk about my personal life" (via Grazia Magazine). It seems as though Gyllenhaal would much rather leave his relationship with Swift in the past, and never speak about it again. However, he did answer one question about Swift back in 2017. When asked if she would ever write a country song about him again, he responded, "She's sorta moved more into pop now" (via USA Today). While the two don't have much of a relationship at all — even a friendly one — it seems Gyllenhaal is aware of where Swift is musically today.