Here's What Victorious Star Leon Thomas III Looks Like Today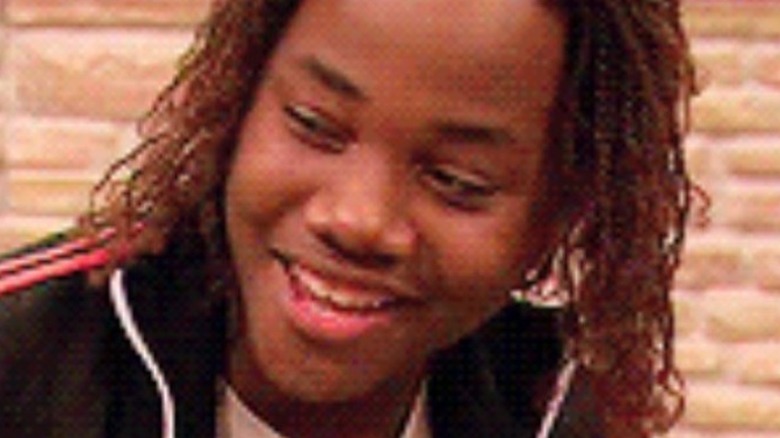 Nickelodeon
Nickelodeon's "Victorious" took place at a fictional performing arts school in Hollywood where its lead Tori (Victoria Justice) struggled to make an impression alongside a whole bunch of colorful friends. Among those, her BFF Andre was Tori's rock throughout the show's too-short four-season run (via IMDb). 
Multi-talented actor Leon Thomas III made a major impression as Hollywood Arts' resident triple threat, especially since offscreen the actor, musician, and plenty more besides was clearly just as gifted. 
Eagle-eyed Nickelodeon fans will have recognized Thomas from his cameo appearance on another hit teen show, "iCarly," in which he played Harper, another talented singer-songwriter who impresses leads Carly, Sam, and Freddie with his skills while also making a splash as a genuinely funny and endearing character in his own right. (Fun Fact: David Starzyk, who also appears in the episode, played the principal of Hollywood Arts). Naturally, his post-"Victorious" life has more than lived up to its potential. 
Music continues to be Leon's priority
According to IMDb, Leon Thomas III has kept himself busy in the years following his breakout role on Nickelodeon. He enjoyed recurring parts in "Insecure," "Mr. Student Body President," and "FraXtur," alongside film roles in the likes of "Sins of Our Youth," "Detroit," and "The Adventures of Bunny Bravo." 
Music remains his first love of course, with Thomas' Instagram profile loaded with photos and videos of him working away in the studio, producing on tracks for the likes of Drake and former co-star "Victorious" Ariana Grande. The child star also frequently updates his YouTube channel with personal cuts of his own work for his 73,000 subscribers.
"Victorious" continues to loom large of course, with Thomas marking the 10th anniversary of the show's release in March 2020 with a couple of sweet behind-the-scenes snapshots, describing the series as, "an experience I'll cherish and hold onto forever." He added, "I've made life long friends in all of you. I want to give a big thank you to fans for continuing to support us all over the years." 
On producing on Grande's hit album "Positions," Thomas, who's one-half of production duo The Rascals, gushed to Insider, "We've been building since we were teenagers, and to see it all come back around — it's just really cool to grow with your friends."