Rebel Wilson Reveals The True Reason Behind Her Dramatic Weight Loss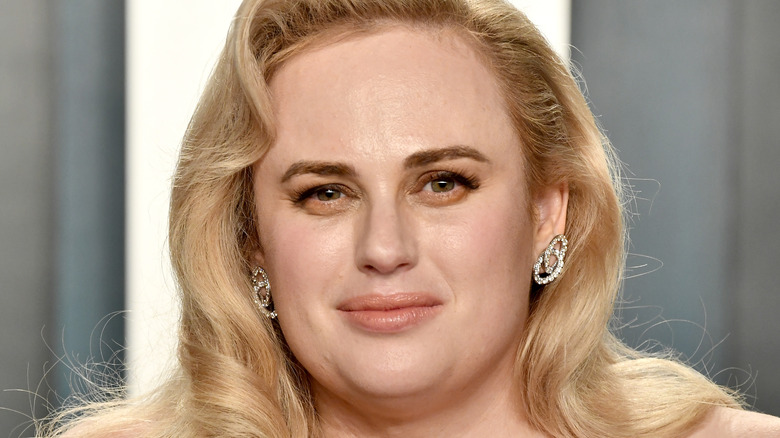 Frazer Harrison/Getty Images
Rebel Wilson's 2020 health kick serves as a reminder to us all about the value of our health and wellness. In case you missed it, the gorgeous "Pitch Perfect" star sat down with "The Morning Crew With Hughesy, Ed and Erin" to chat all about her transformation, fitness journey, and what the process was like. But it's not the process of losing weight that has stuck with her the most — it's been the aftermath. "I think what's been really interesting to me is how other people treat you," Rebel revealed. "Sometimes being bigger, people didn't necessarily look twice at you. And now that I'm in a good shape, like, people offer to carry my groceries to the car and hold doors open for you."
It's no secret that Wilson is absolutely feeling herself, as evident not only through the thirst traps that she'll share on social media every once in a while (via Page Six), but mostly through the confidence that appears to be so effortless for her. "I like to think I looked good at all sizes and stuff and I've always been quite confident," she shared with "The Morning Crew." "So, it wasn't like I wasn't confident and then now I'm, like, super confident."
But for Wilson, none of these changes in her physical appearance matter. In fact, there was a huge reason behind her fitness journey that boiled down to a specific health concern.
Rebel Wilson's fertility was at risk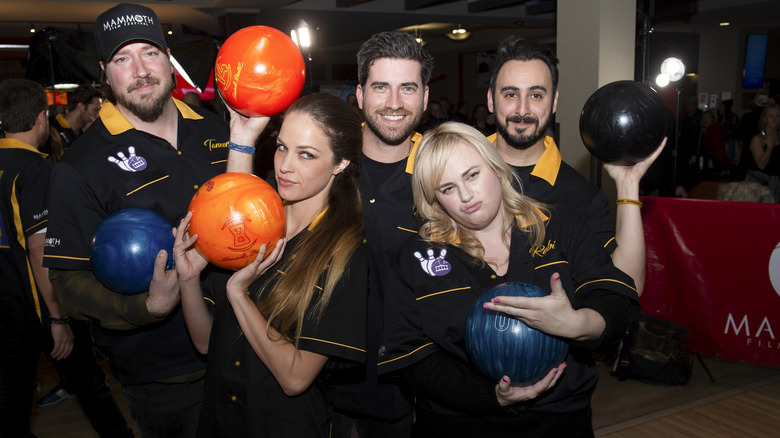 Michael Bezjian/Getty Images
Despite the fact that Rebel Wilson's dramatic weight loss occurred in 2020, it wasn't until 2021 that she shared the real inspiration behind it all. In fact, it was in an Instagram Live video in which the actress addressed questions from a fan. "That is such a massive question, but I'm going to try to answer it for you," she explained. "It first started when I was looking into fertility stuff and the doctor was like, 'Well, you'd have a much better chance if you were healthier.'" Per Page Six, Wilson shared that she was initially insulted by the doctor's comment and suggestion of her weight loss. But it wasn't until giving it more thought that she realized just how poignant the comment was.
In November 2020, per an interview with E! News, Wilson shared that she had been diagnosed with polycystic ovarian syndrome. The hormonal disorder is quite common amongst women and can lead to reproductive and fertility struggles. "I started gaining weight when I was about 20," she told E! News. "I had something called PCOS — polycystic ovarian syndrome — and I gained weight rapidly. It's just a hormone imbalance and you gain a lot of weight usually and that's how it manifested in me." She added that this news led her to lose weight so that she could have a better chance at successfully freezing her eggs, per ABC7 News.
But unfortunately for Wilson, the bad news regarding her health only continued.
The actress revealed this sad news regarding her health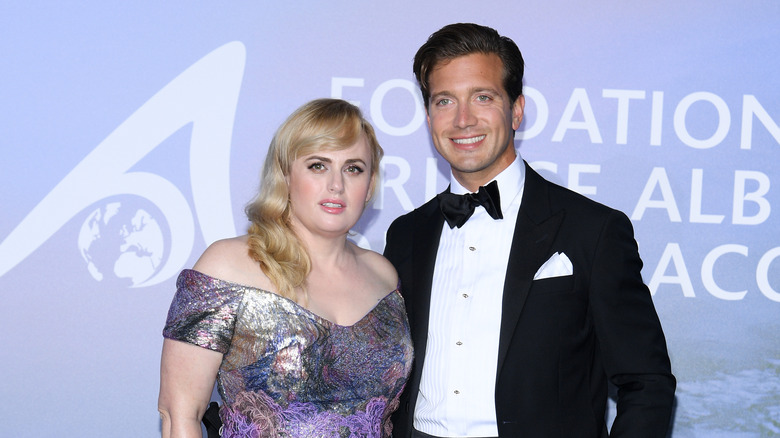 Pascal Le Segretain/Getty Images
In a post from May 2, 2021, Rebel Wilson shared some "bad news" with her 10 million Instagram followers. "I guess I gotta tell someone," she wrote. "To all the women out there struggling with fertility, I feel ya. The universe works in mysterious ways and sometimes it all doesn't make sense ... but I hope there's light about to shine through all the dark clouds." 
You might be wondering what inspired Wilson to start seriously considering her fertility, in the first place — is she dating? Married? Actively trying for children? Well, according to Us Weekly, she had been dating Anheuser-Busch brewing company heir Jacob Busch since the start of the COVID-19 pandemic. "They kept in touch while Rebel was in Australia, and when she returned back to the U.S., they picked back up dating again and became serious," a source told Us Weekly.
Notice all the past tense? That's because the couple called it quits in February 2021, per a text sent by Wilson. Sources shared that Busch took the breakup pretty hard, but Wilson seemed to be doing just fine.
"Any kind of breakup is hard and not ideal," Wilson explained, via Page Six. "I feel like, I don't know if it's turning 40 or coming into your own ... I feel in a really good place. I am so busy with work, doing [my new show] 'Pooch Perfect' now, and I have three movies to shoot after this."
Of all the lessons that Wilson has taught us, perhaps the most vital is that you don't need a man to take your fertility into your own hands.