Why Simone Biles' Performance At The Olympics Has The Internet Divided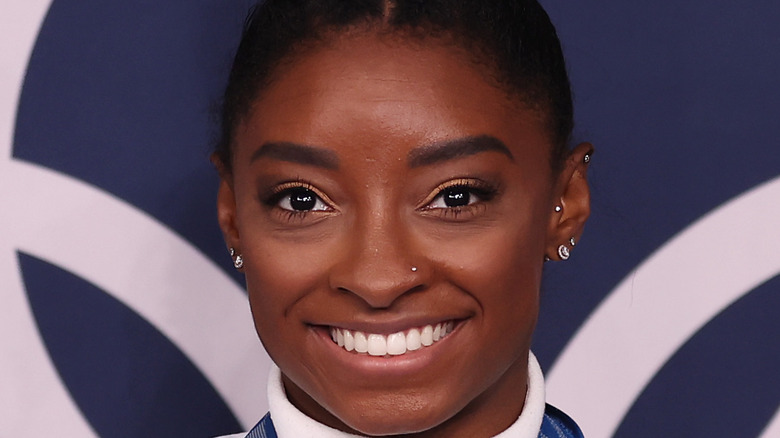 Jamie Squire/Getty Images
Simone Biles might have gone to the Tokyo Olympics as the favorite to win at least four gold medals, but the gymnast shocked the world when Biles decided to exit the team competition because of concerns for her mental health. "It's been really stressful, this Olympic Games, I think, just as a whole — not having an audience," she said (via NPR). "There are a lot of different variables going into it. It's been a long week. It's been a long Olympic process. It's been a long year. So just a lot of different variables. And I think we're just a little bit too stressed out.
However, she then returned to perform on the balance beam, and she won a bronze medal. "I wasn't expecting to medal," Biles said (via The New York Times). "To have one more opportunity to be at the Olympics meant the world to me."
While Biles' initial decision to withdraw was lauded by fellow Olympian Michael Phelps, former first lady Michelle Obama, her former teammate Aly Raisman, and others, the Internet seems to be wildly divided about her choices and performances during the Tokyo Olympics.
The Internet was divided over Simone Biles' award-winning performance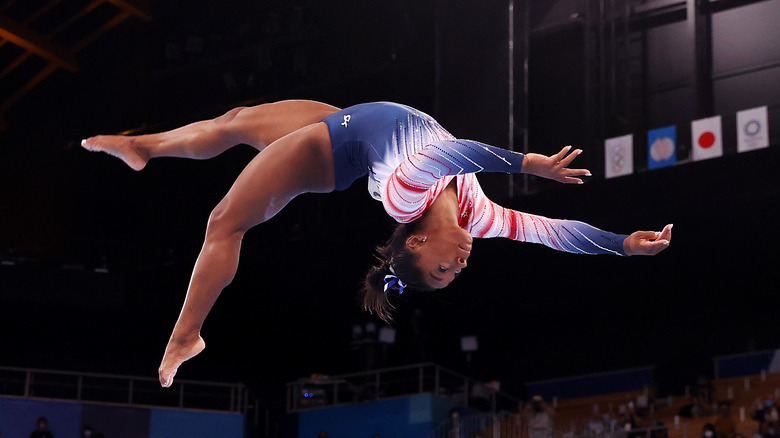 Laurence Griffiths/Getty Images
When Simone Biles first made her decision to withdraw from the team competition, not everyone was in full support. Media personality Piers Morgan said: "What exactly is so courageous, heroic or inspiring about quitting on your team and country in an Olympics? She left her team to fight on without their leader and supreme motivational champion, and rather than win the Gold medal they were hot favorites to win, they came second to the Russians." Other prominent figures, including Ben Maller of Fox Sports and Texas Deputy Attorney General Aaron Reitz, had harsh words for Biles as well.
Some social media users echoed that sentiment. "All that quiting [sic] just for bronze! Lol" Tweeted one individual. Another member of the Twitterverse groused: "GOATs don't win bronze."
But there were others who recognized the strength it took for Biles to return. "Wow, a bronze is awesome," one user tweeted. "Any medal is awesome. If you Americans don't like it, Simone can move to Australia and we will love any medal she wins. She's a deadset superstar." As another social media user put it: "Everyone flaming Simone for Bronze: where are your Olympic medals? World championships? Skills named after you? How do you handle the pressure? Have you ever experienced any mental health issues? No? Then your opinion is only that... Go do something productive."
Biles' bronze is her seventh Olympic medal, and she ties with Shannon Miller for the most number of medals won by an American gymnast (via USA Today).